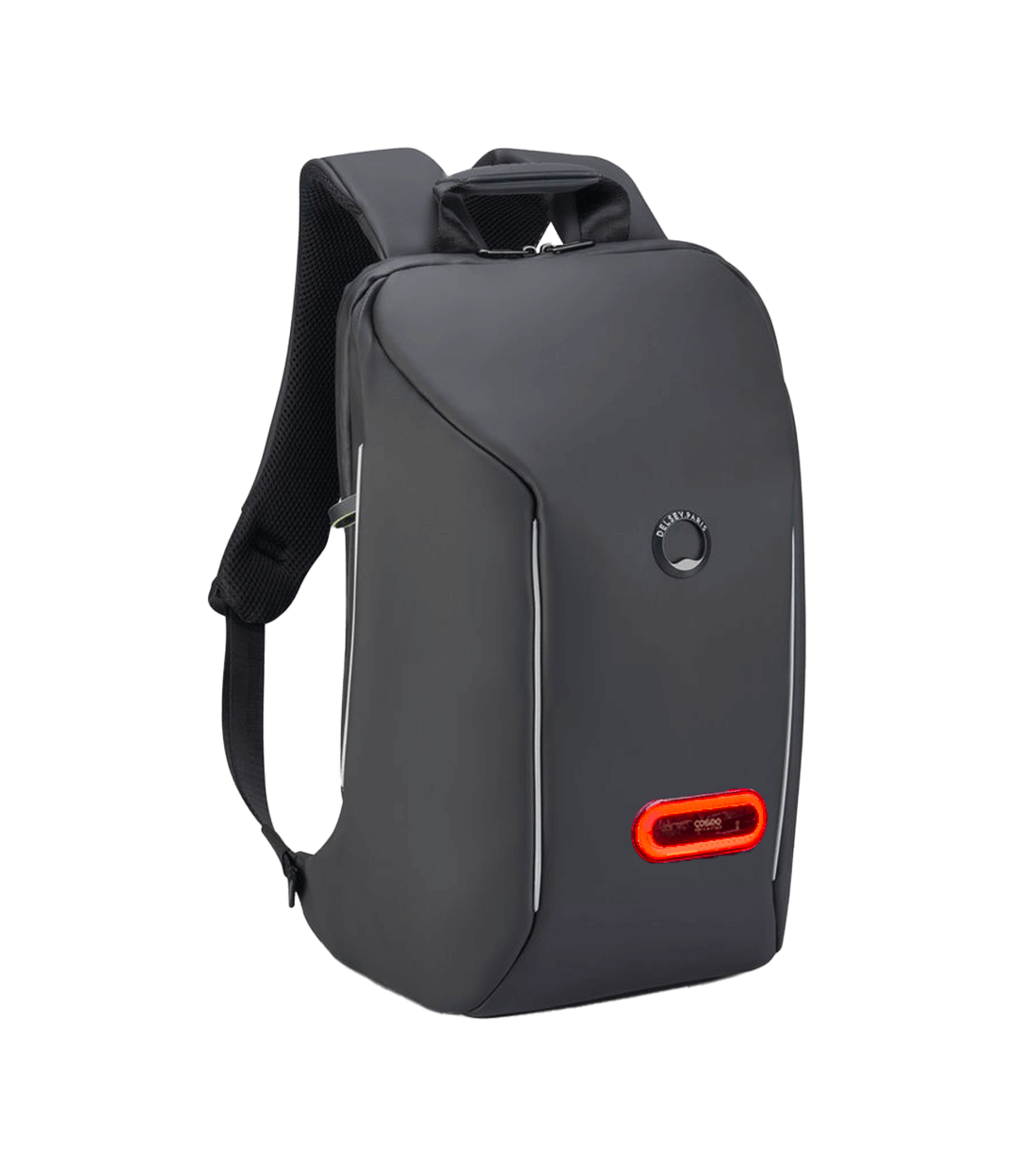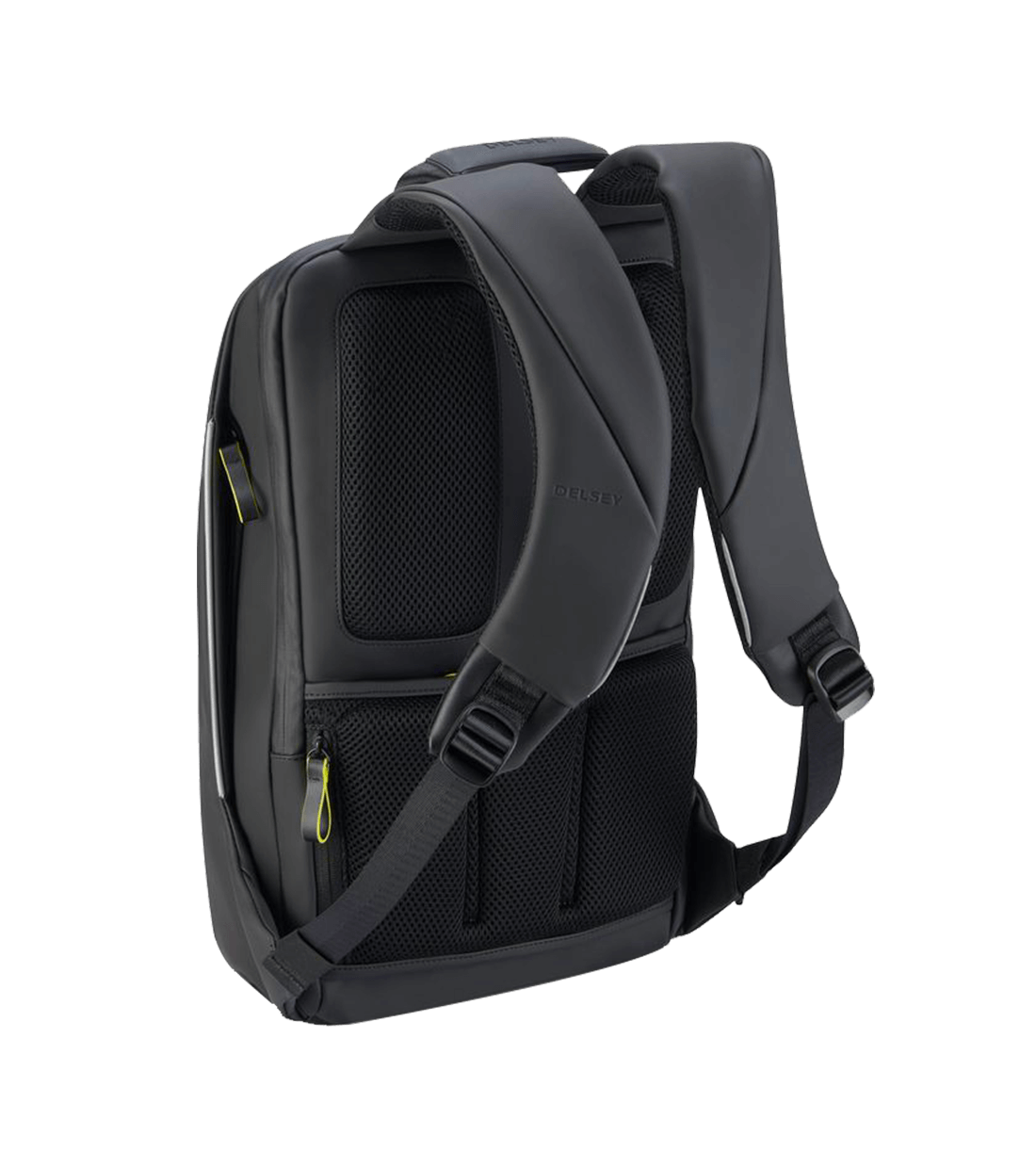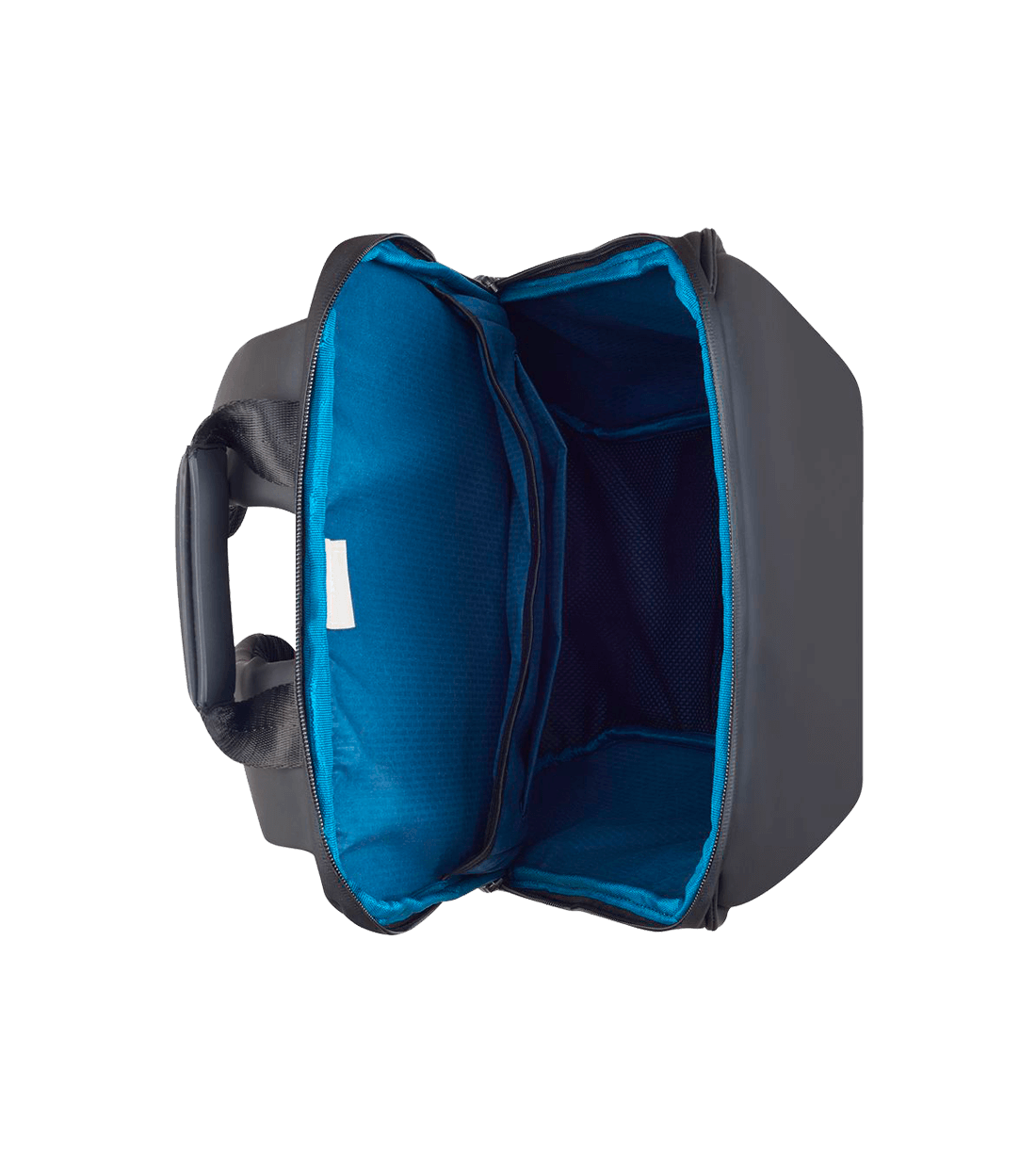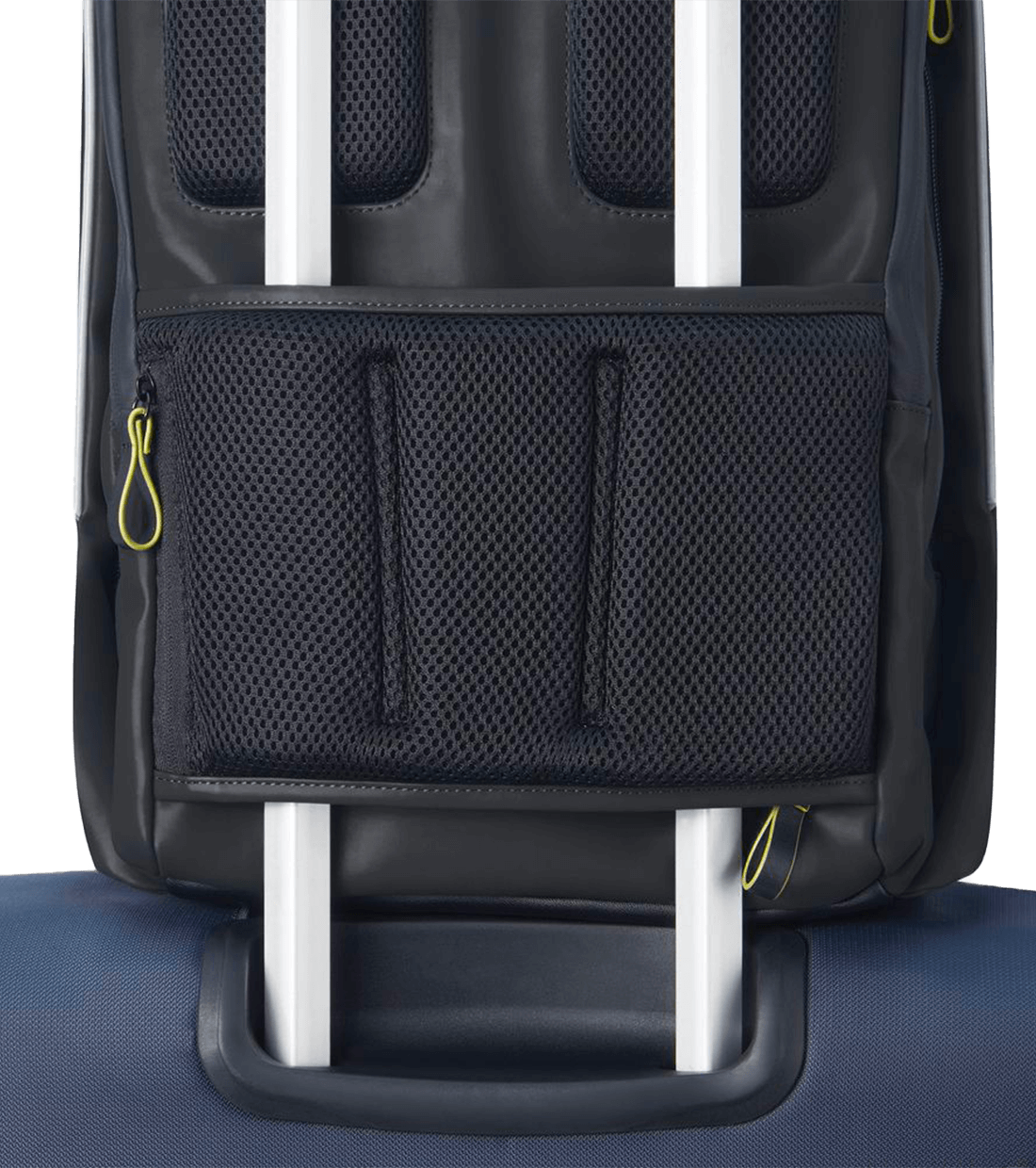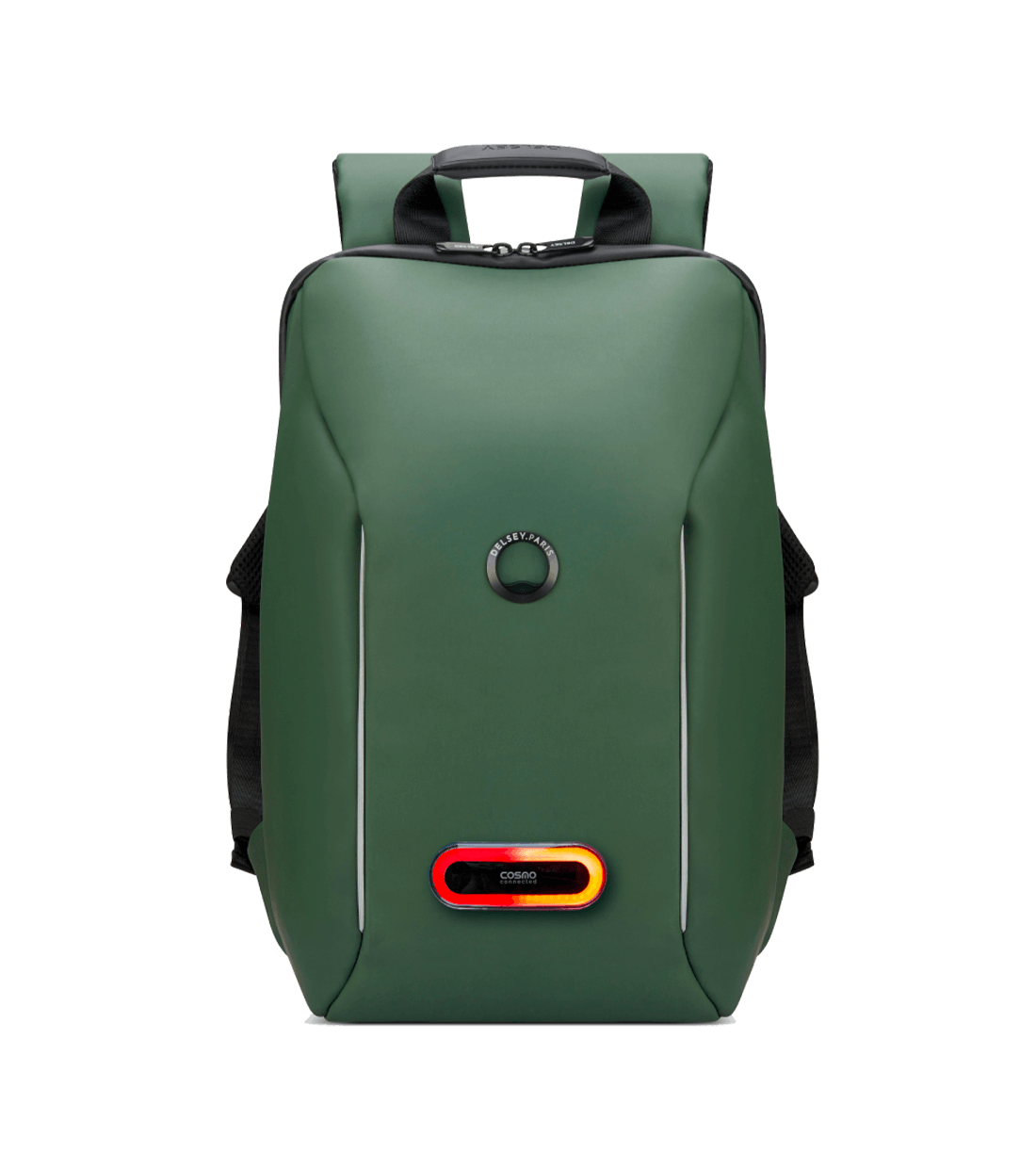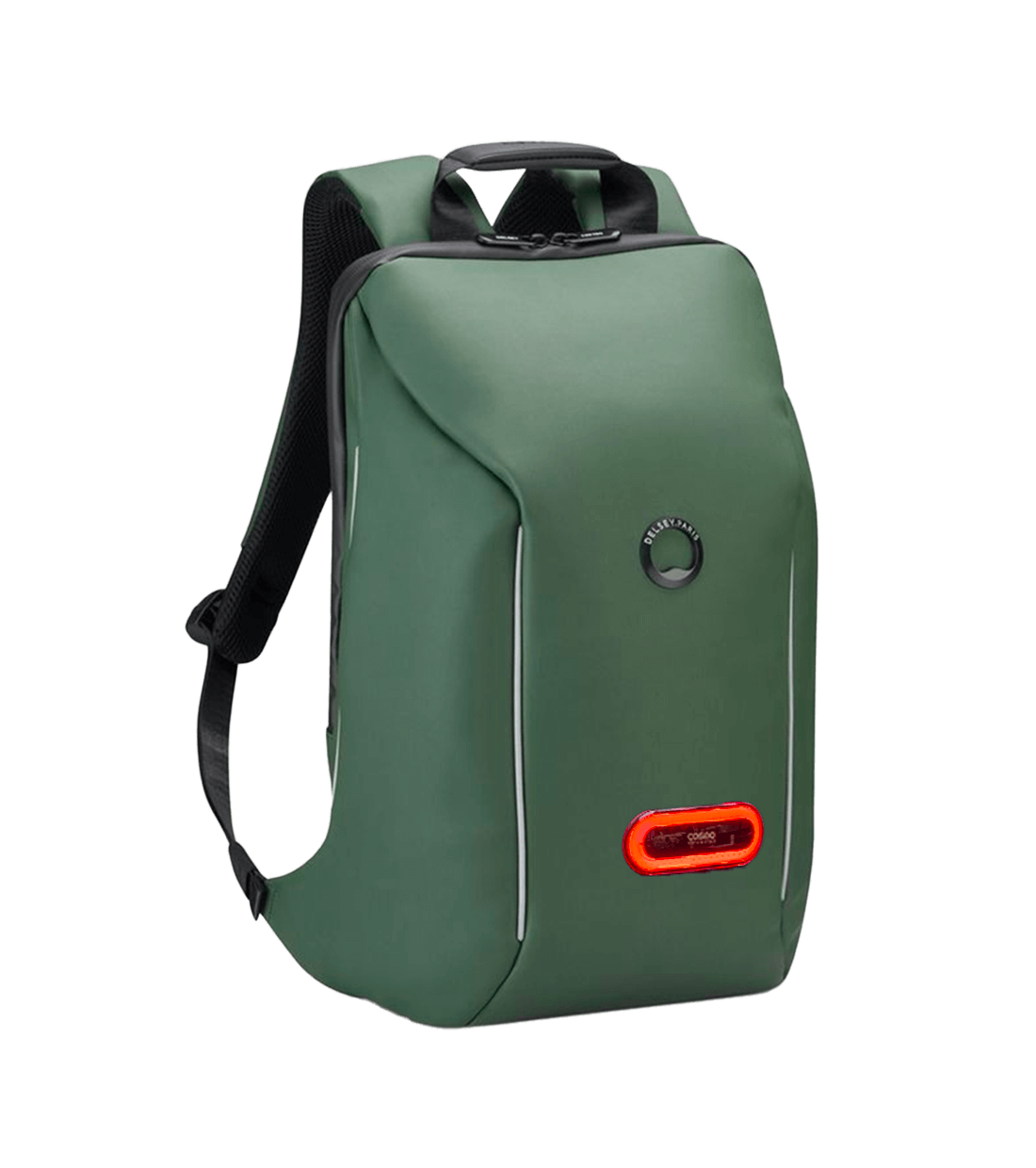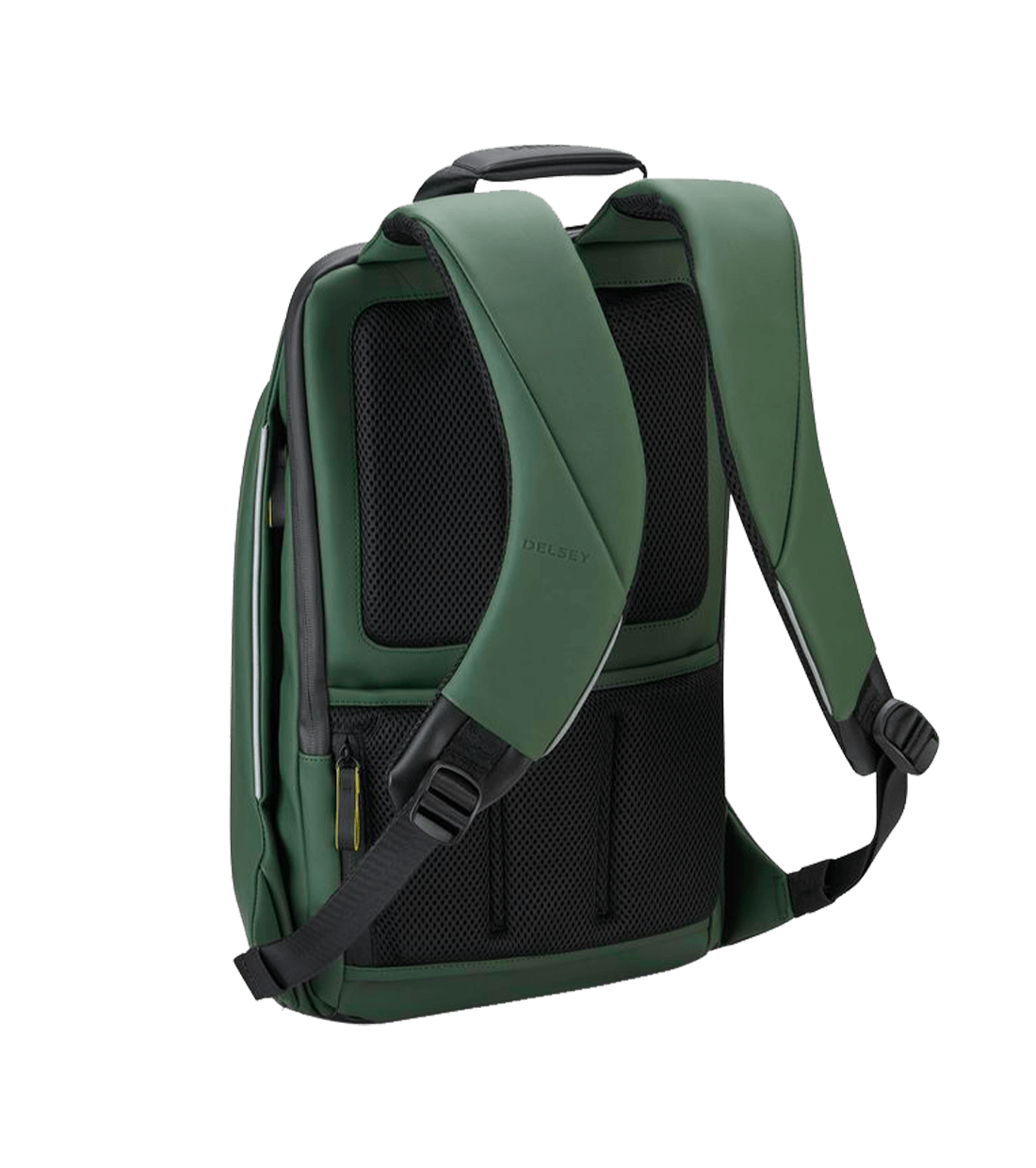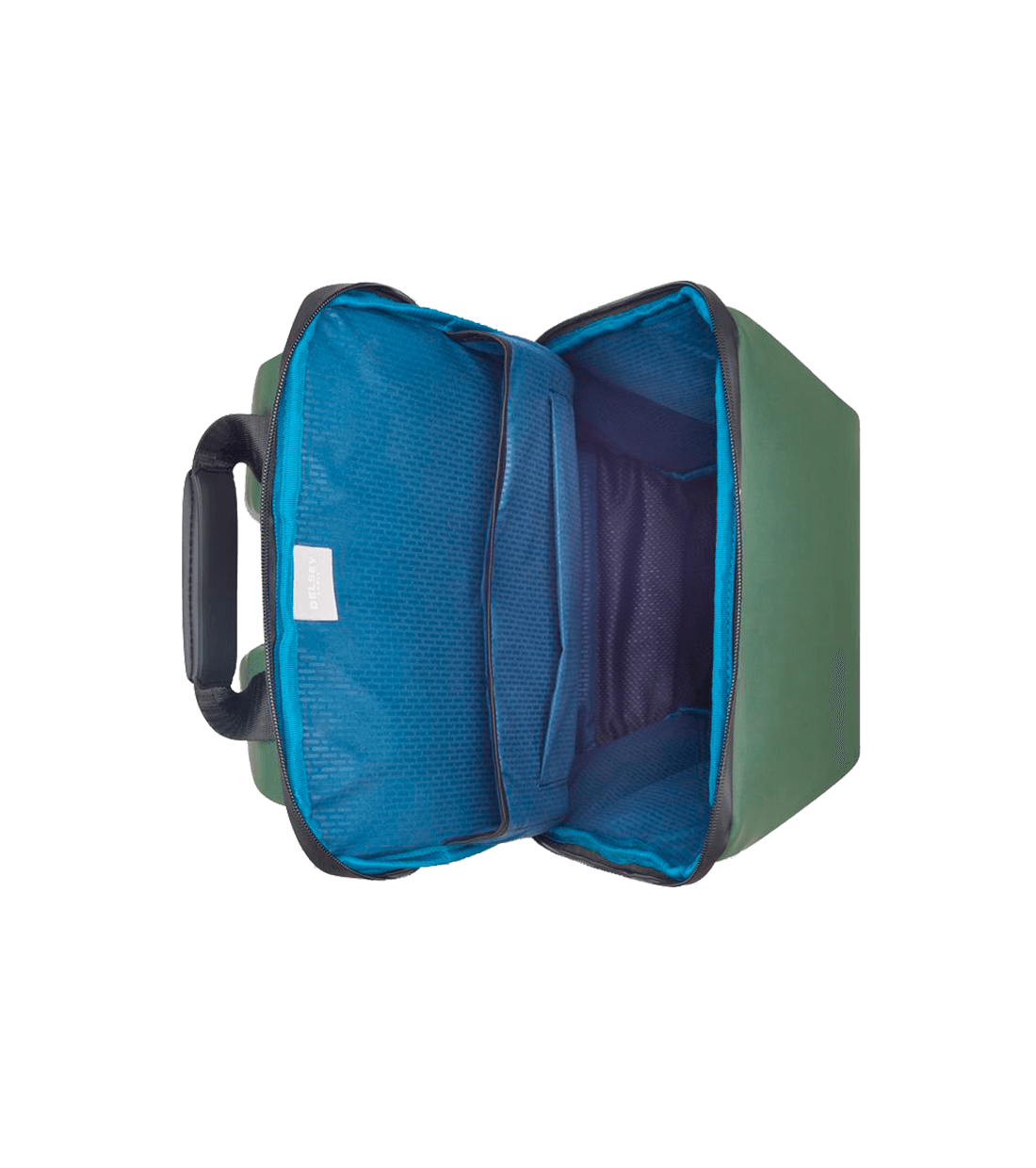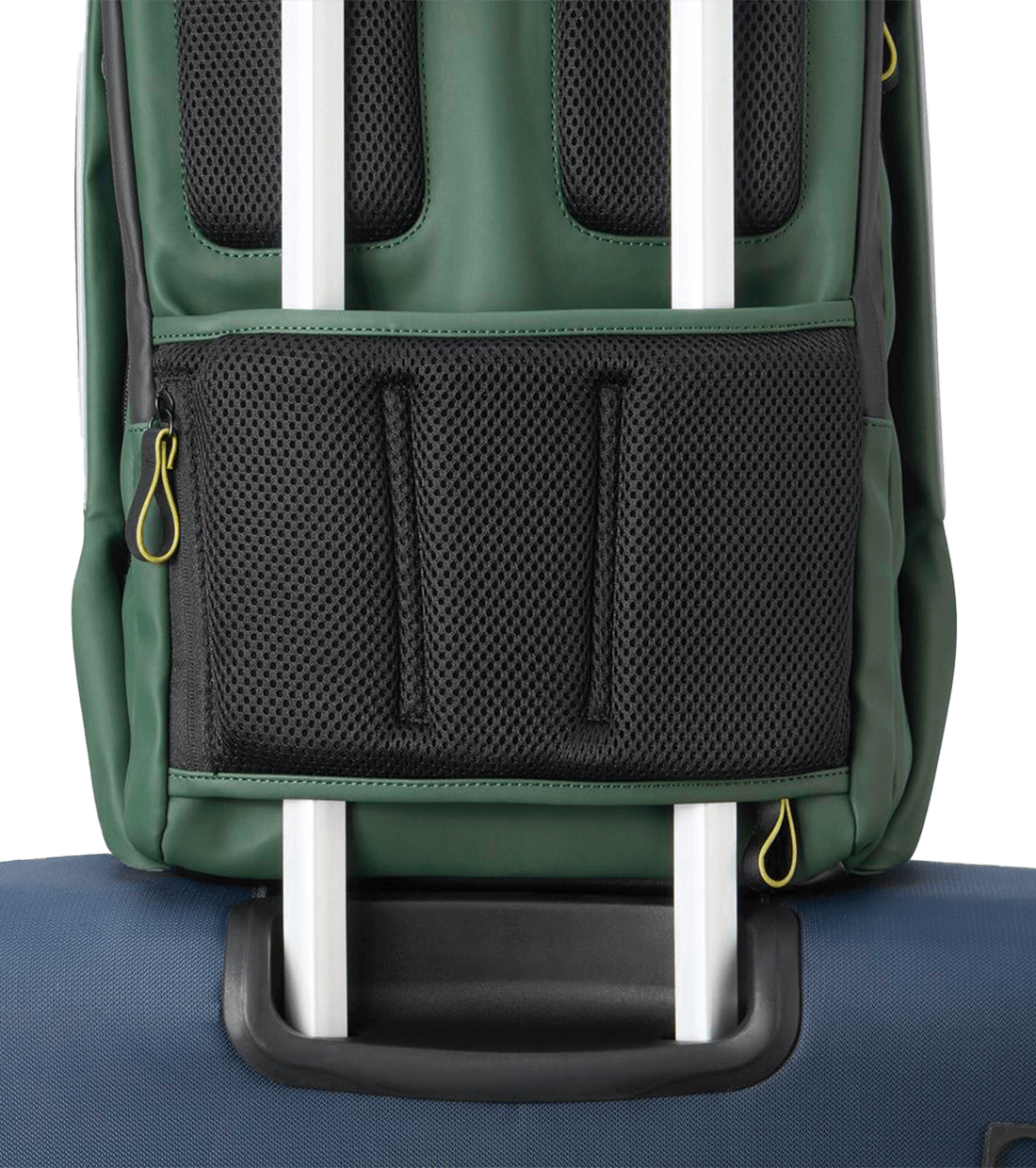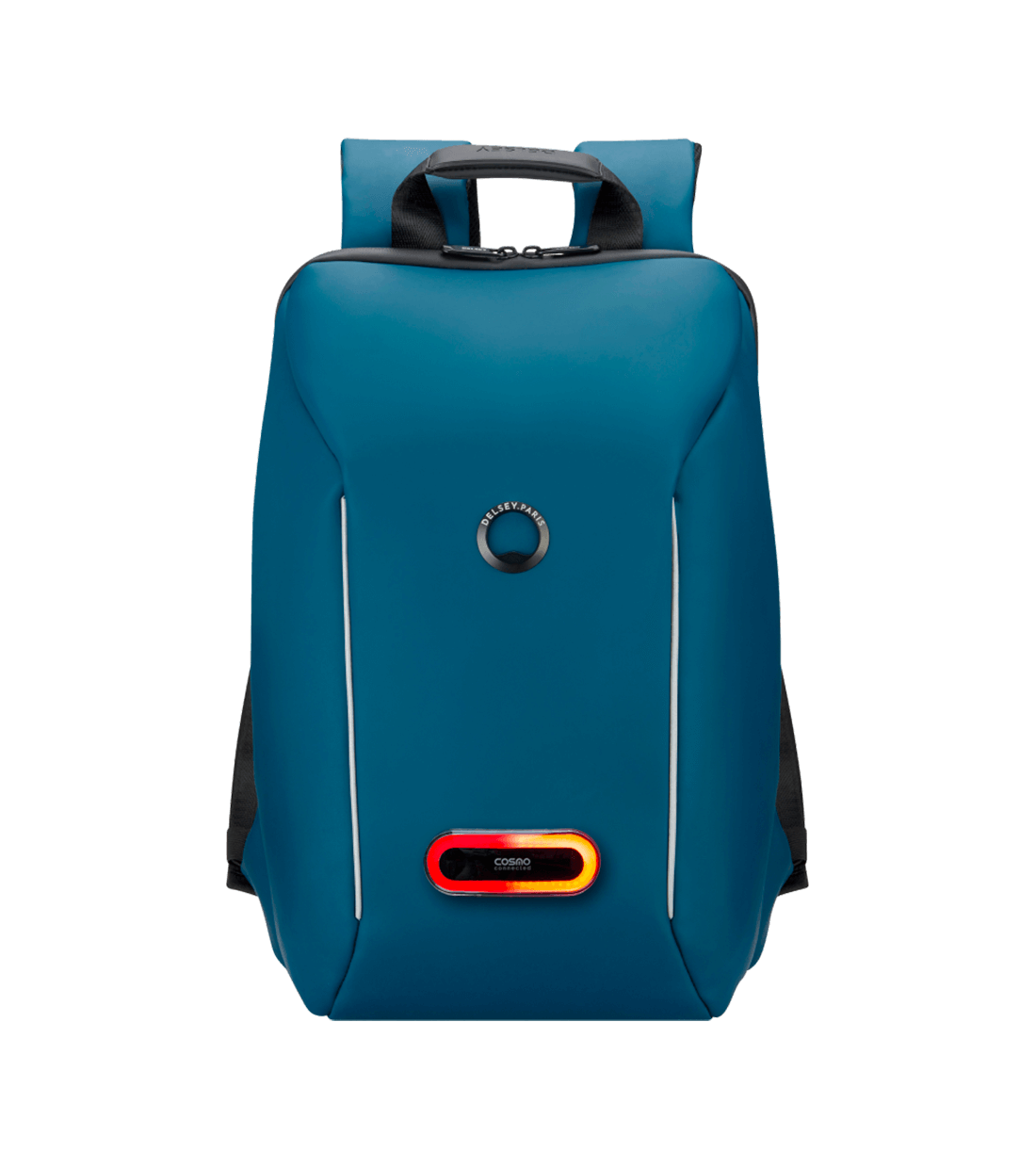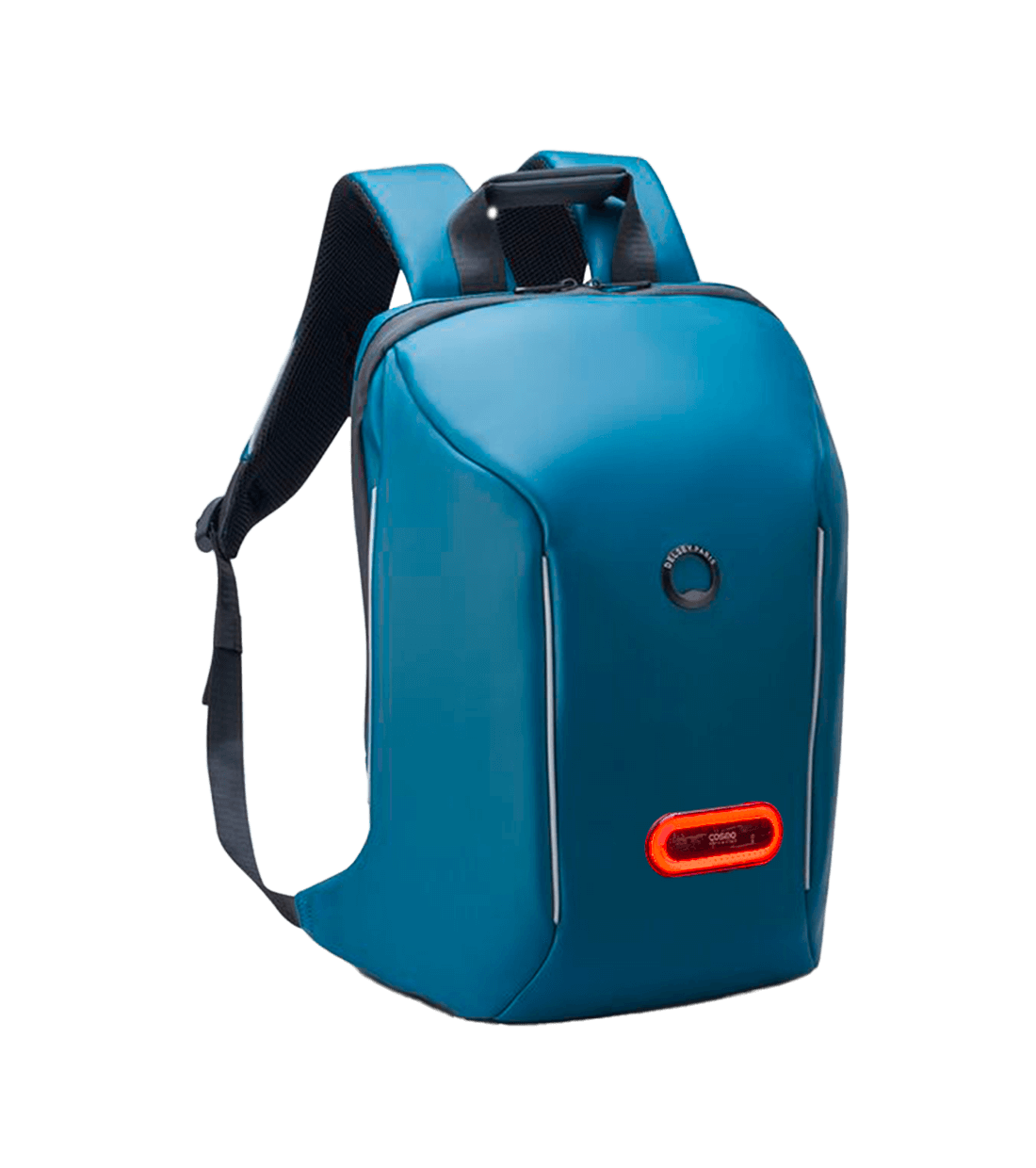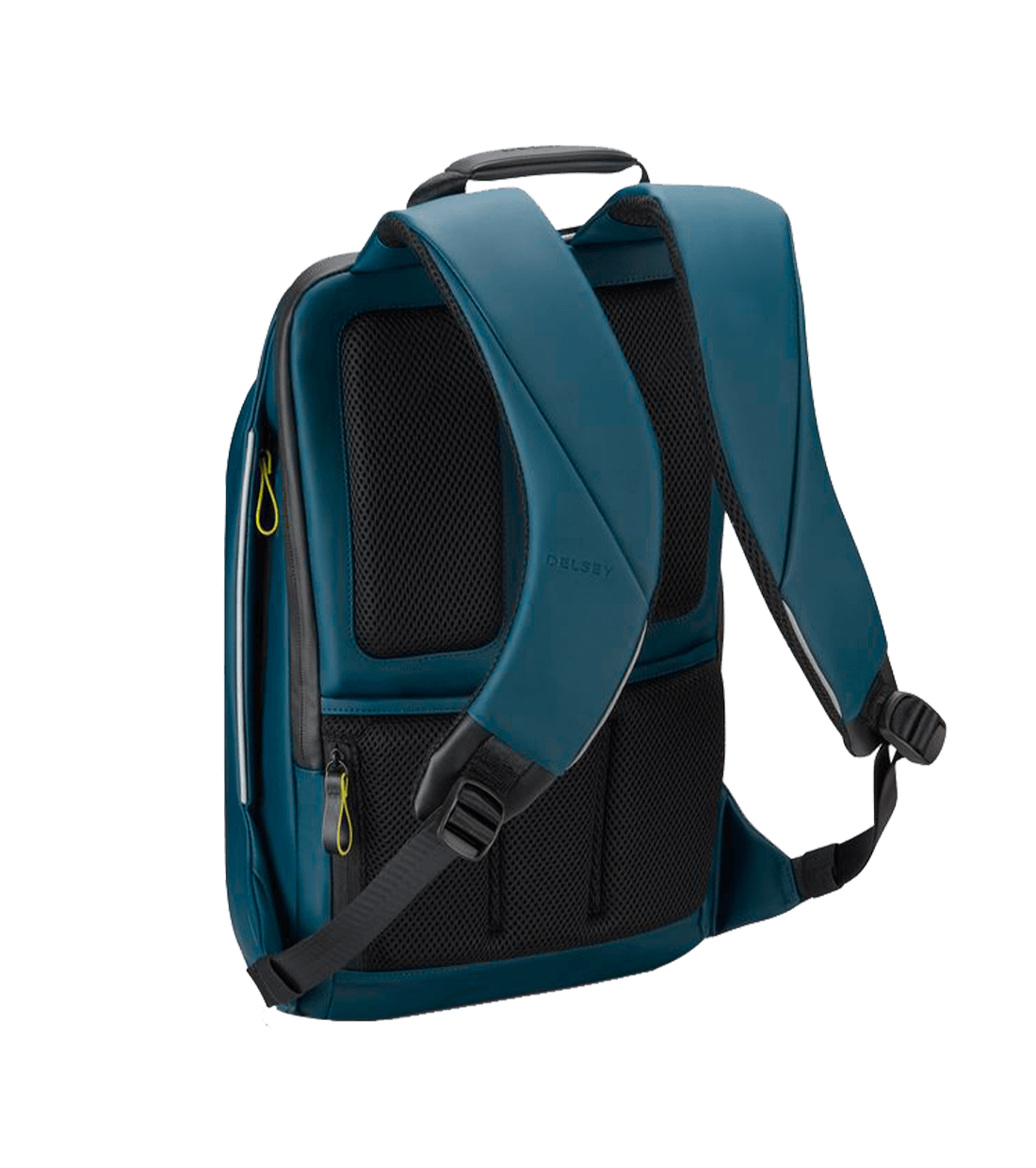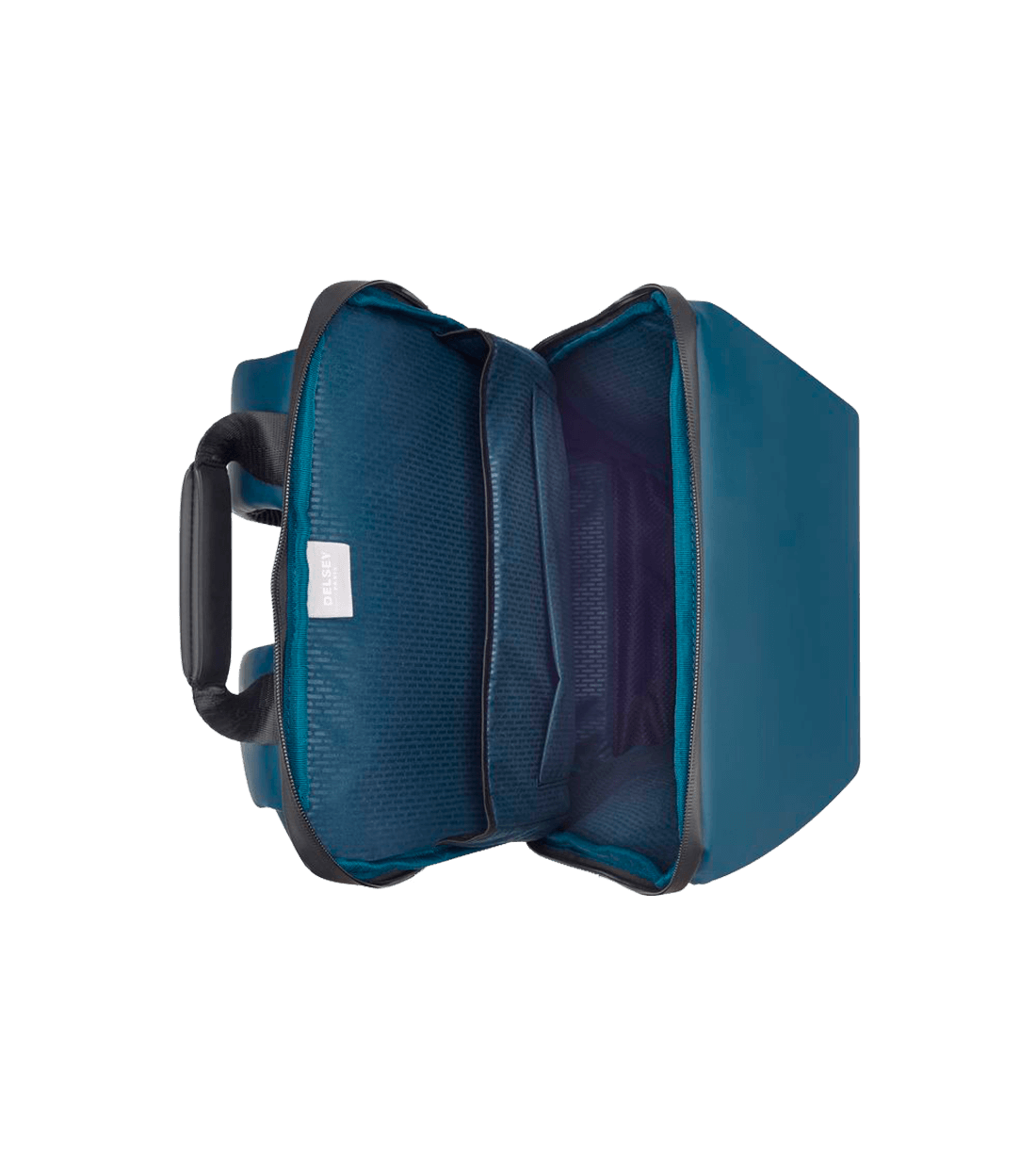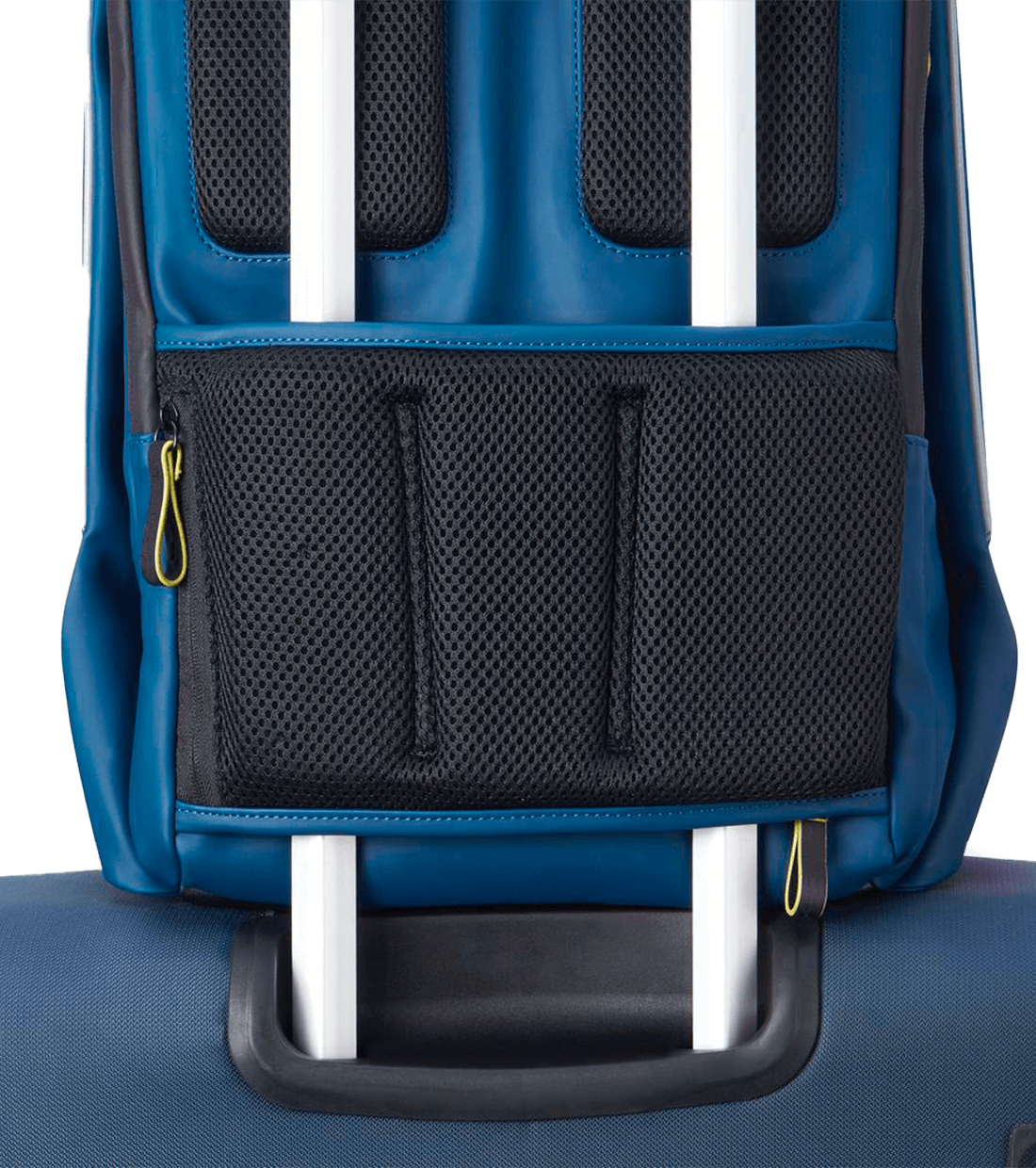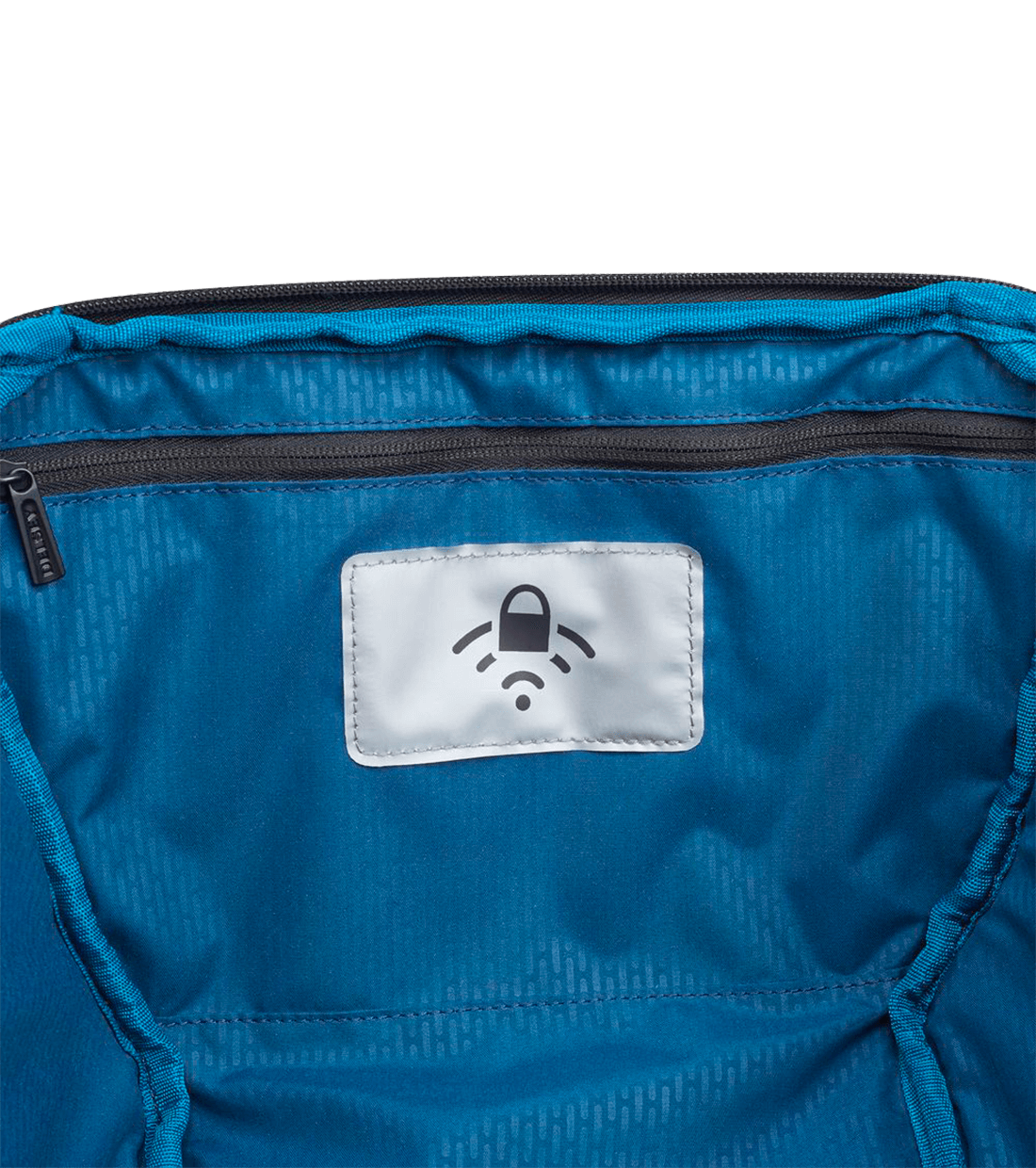 Securain connected
Waterproof bag with connected backlight, computer and credit card protection, and padded shoulder straps. To follow you on the road and in your day.

01
Pay in
3 interest-free instalments


03
2 year warranty
15-day return policy
05
Customer Service
Phone & email
| | |
| --- | --- |
| Exterior materials | 600 denier polyester |
| Dimensions of the bag | H 44,5 x L 29,5 x E 16,5cm |
| Interior volume | 21,66L |
| Weight | 1,1kg |
| Cosmo Ride lighting | 96 leds visible at 400m |
| Autonomy | Up to 8h |
Simply push the base of the Cosmo Ride into the Securain's built-in clip, then turn clockwise to return it to the horizontal position (less than a quarter turn).



If you have trouble inserting it, use your second hand to put pressure behind the bag's clip, so you can push the Cosmo Ride onto the spring.



To remove the Cosmo Ride, push again and turn the other way.
Absolutely. The bag houses a large space containing a padded compartment that can accommodate a 14-inch computer as well as a tablet.
The bag is made of waterproof Denier 600, closed with waterproof Securitech® zips. The Cosmo Ride's electronics are protected from water by ultrasonic welding, and a USB port with a plug.
Moyen
Bonjour,
j'attendais avec impatience ce avis après achat. L'utilisation de securain connecté est très bonne à défaut du fait qu'il est compliqué de synchronisé la télécommande et la cosmo ride après un temps d'arrêt . Impossible de synchroniser la télécommande et l'application mobile après avoir effectué un trajet. Il faut à chaque fois supprimé la télécommande de l'application et le réajouter pour qu'elle fonctionne de nouveau. c'est vraiment pénible de perdre 5 à 10 minutes pour tout synchroniser après allumage chaque fois qu'on doit faire un trajet . La synchronisation entre le cosmo ride, la télécommande et l'application n'est pas automatique une fois allumé. Raison pour laquelle je note 4 étoile.
La détection de choc et d'accident est génial, j'ai eu à faire l'expérience ( j'ai pas eu d'accident, juste un petit choc lors d'un freinage, rien de dangereux😅 ) .
Je valide 5/5. Très bon outil. Je recommande vivement pour tout les amoureux des déplacement urbains à vélo ou trottinette .
Agréable journée.
Cordialement.
Qualité & rapidité
Livraison simple, rapide et produit de qualité. Créer par de passionnés.
Les produits allient design, conforts, sécurités, modernités avec un touche de luxe.
J'adore !