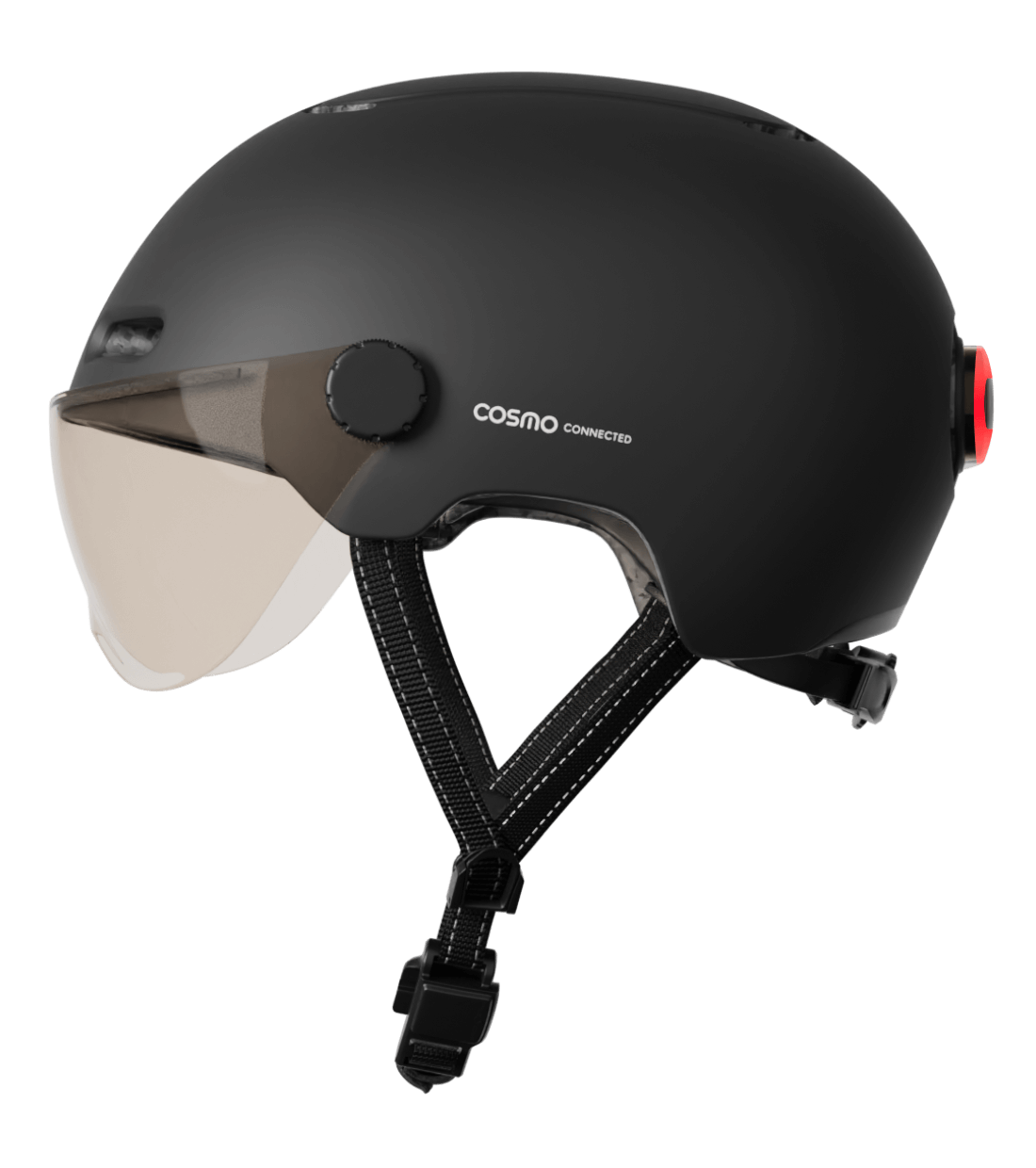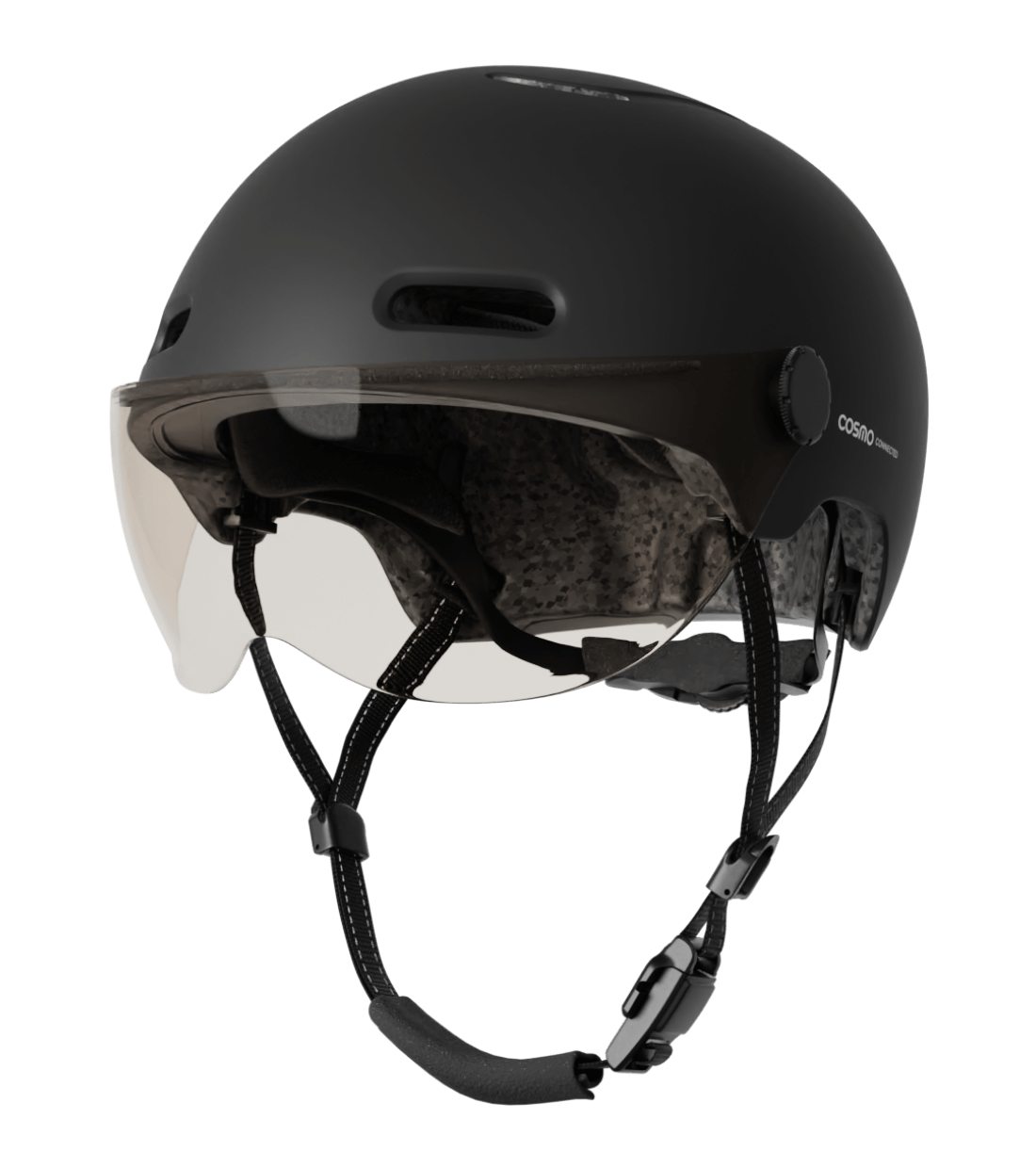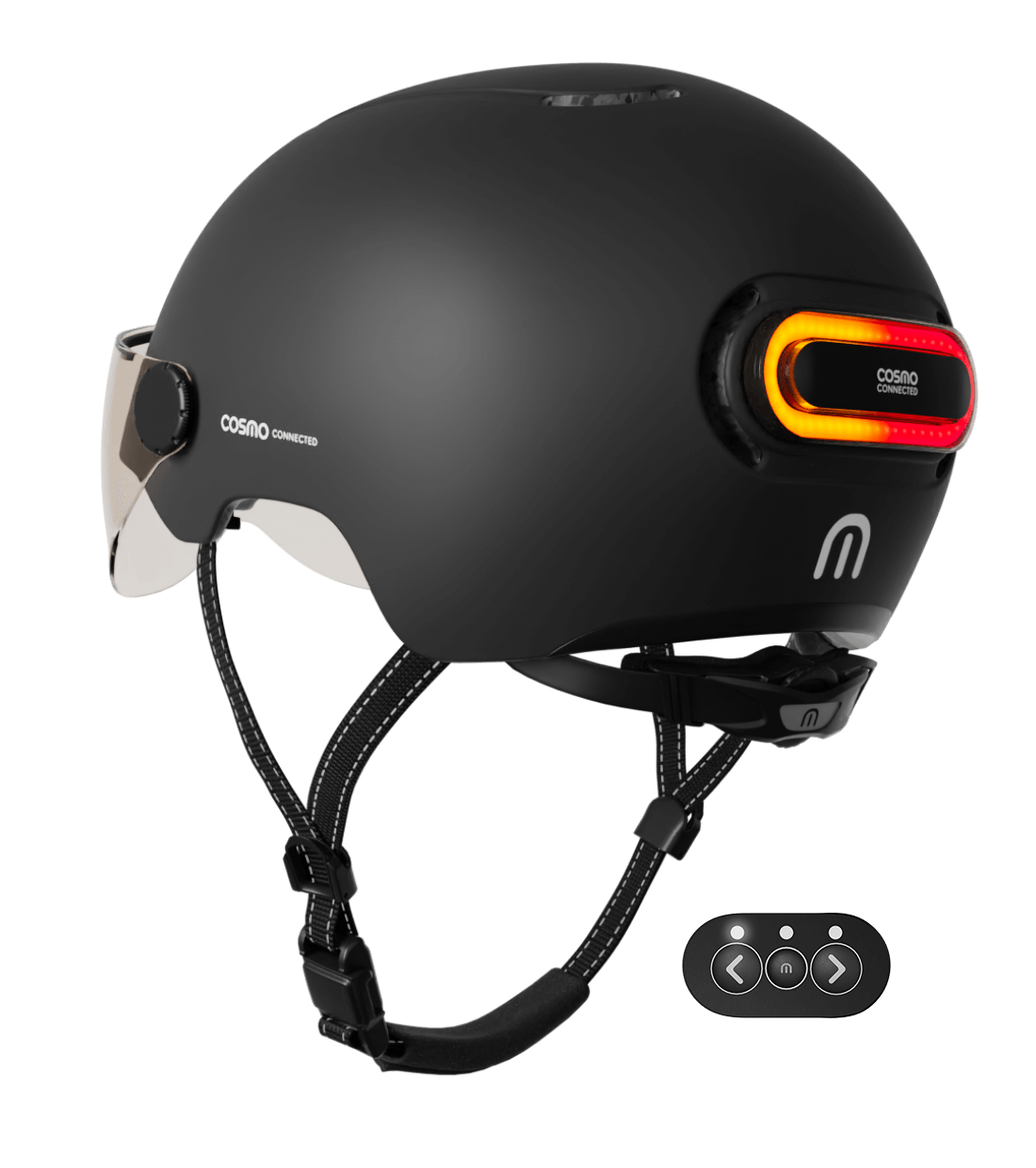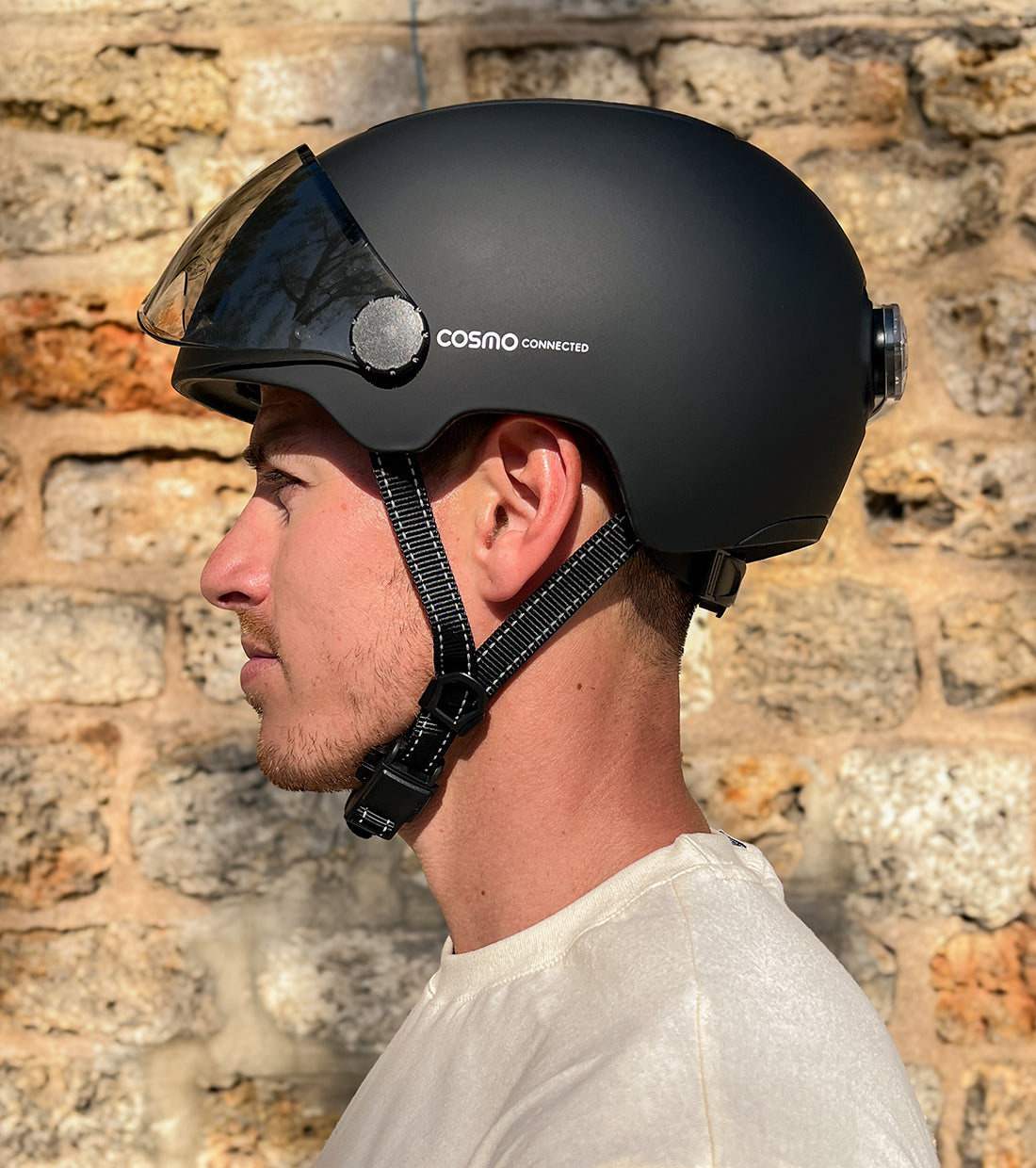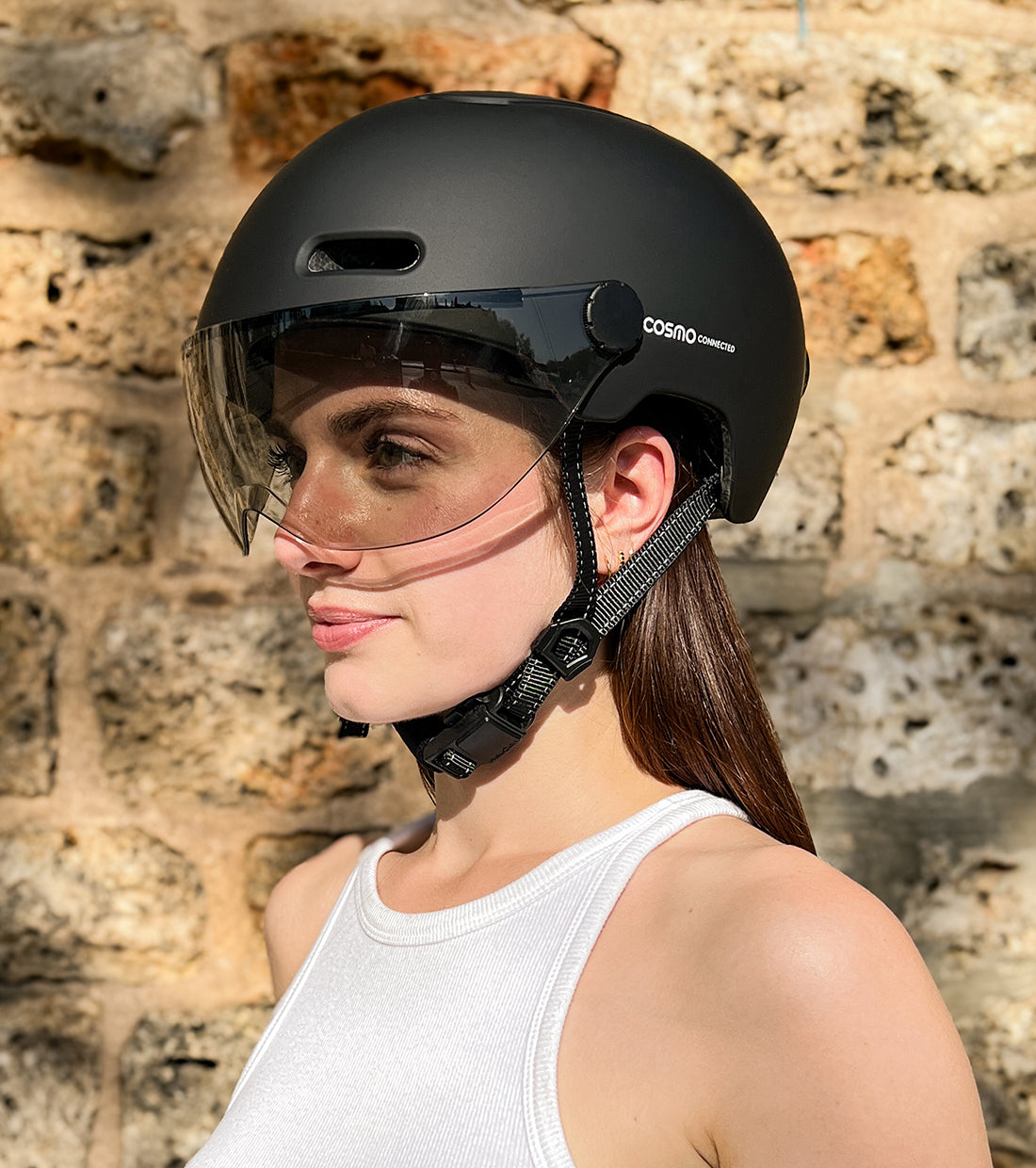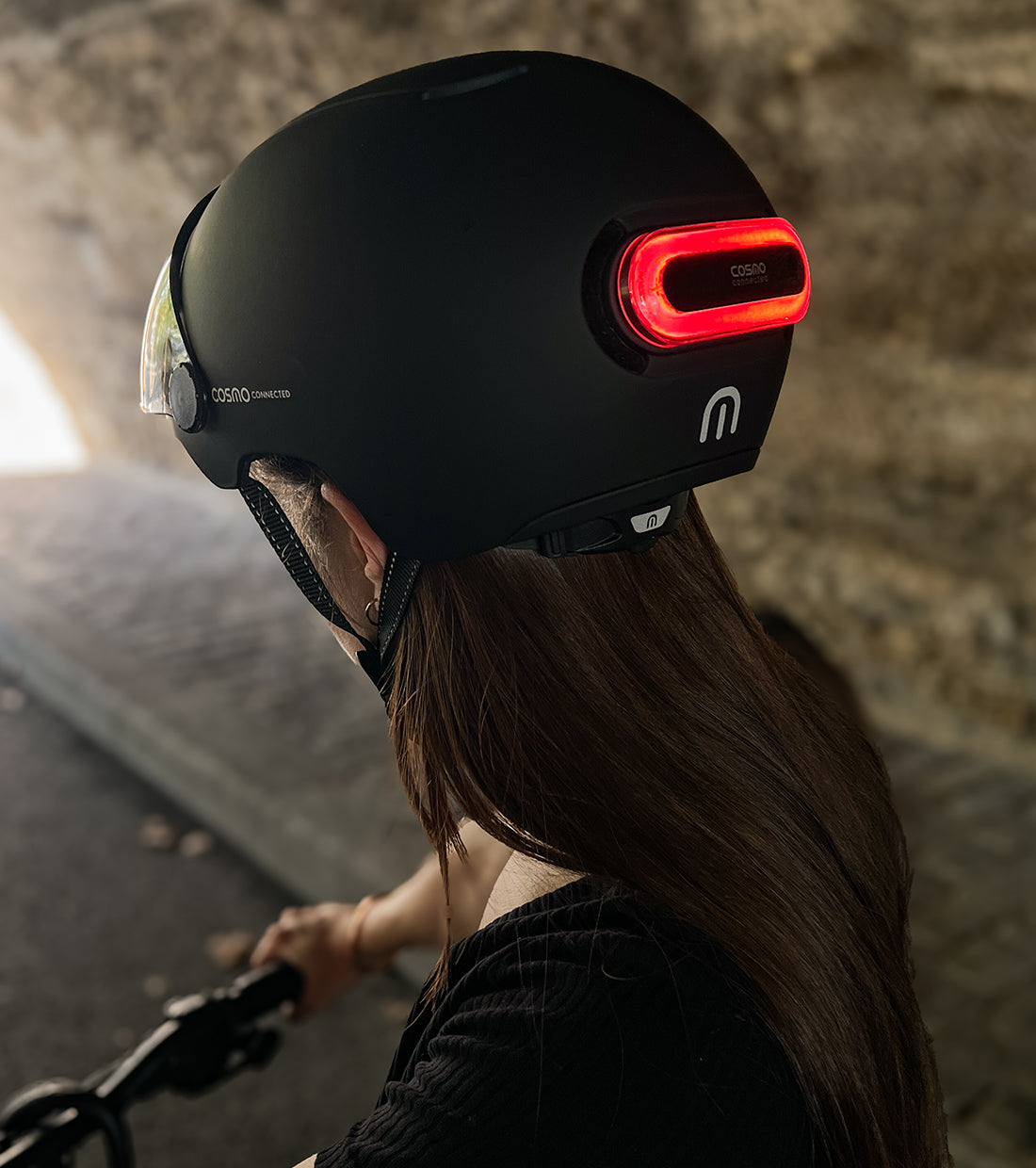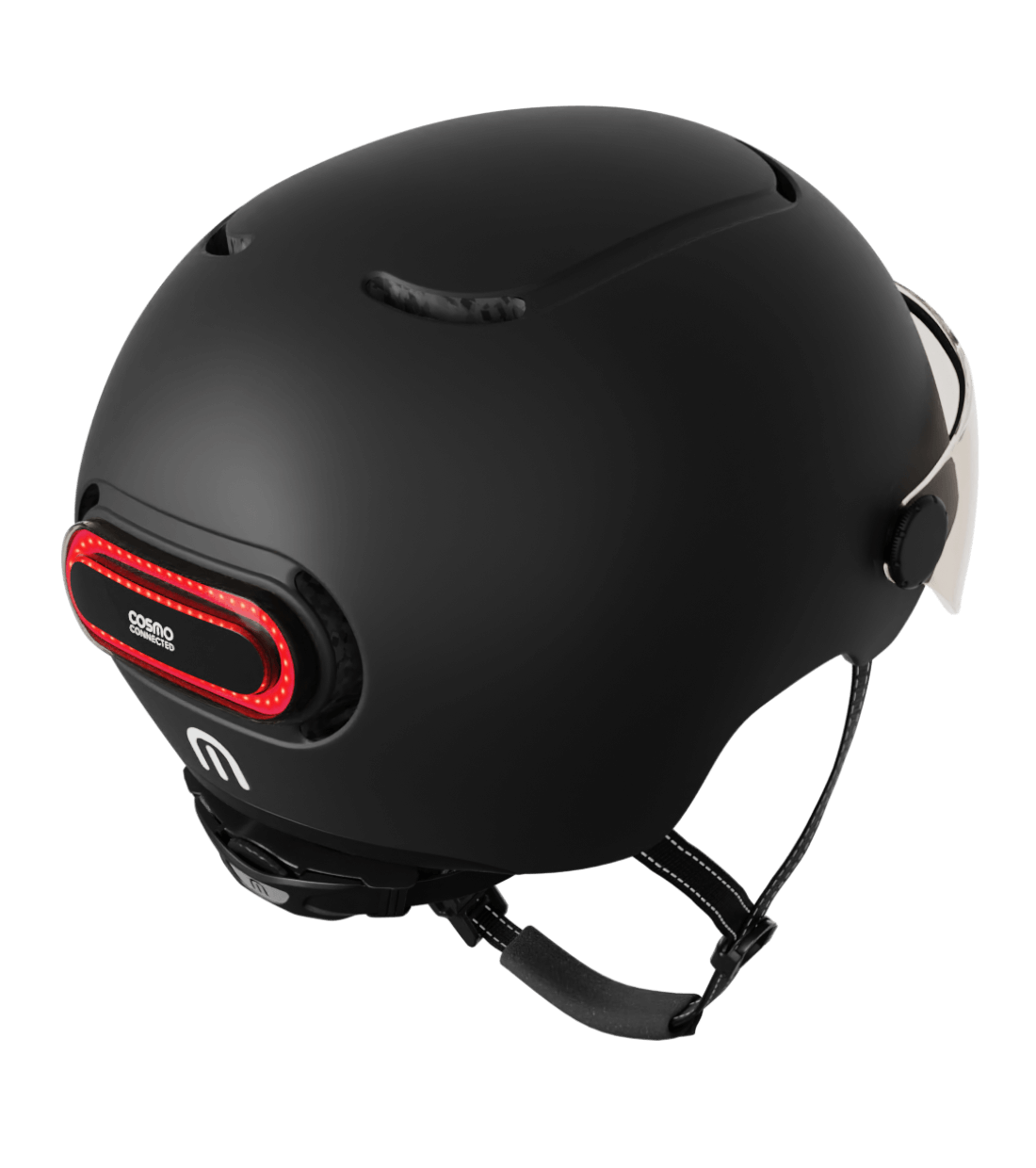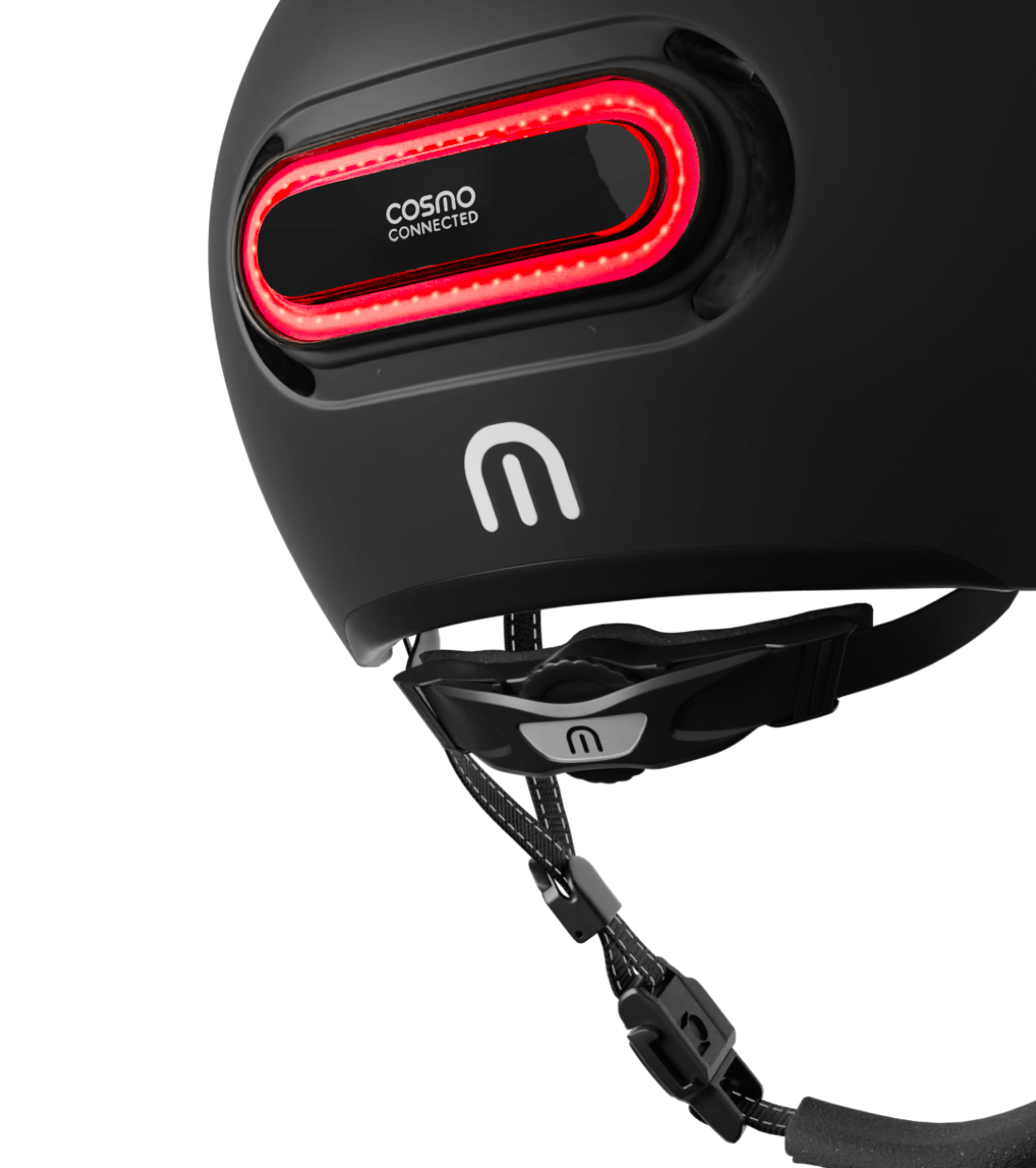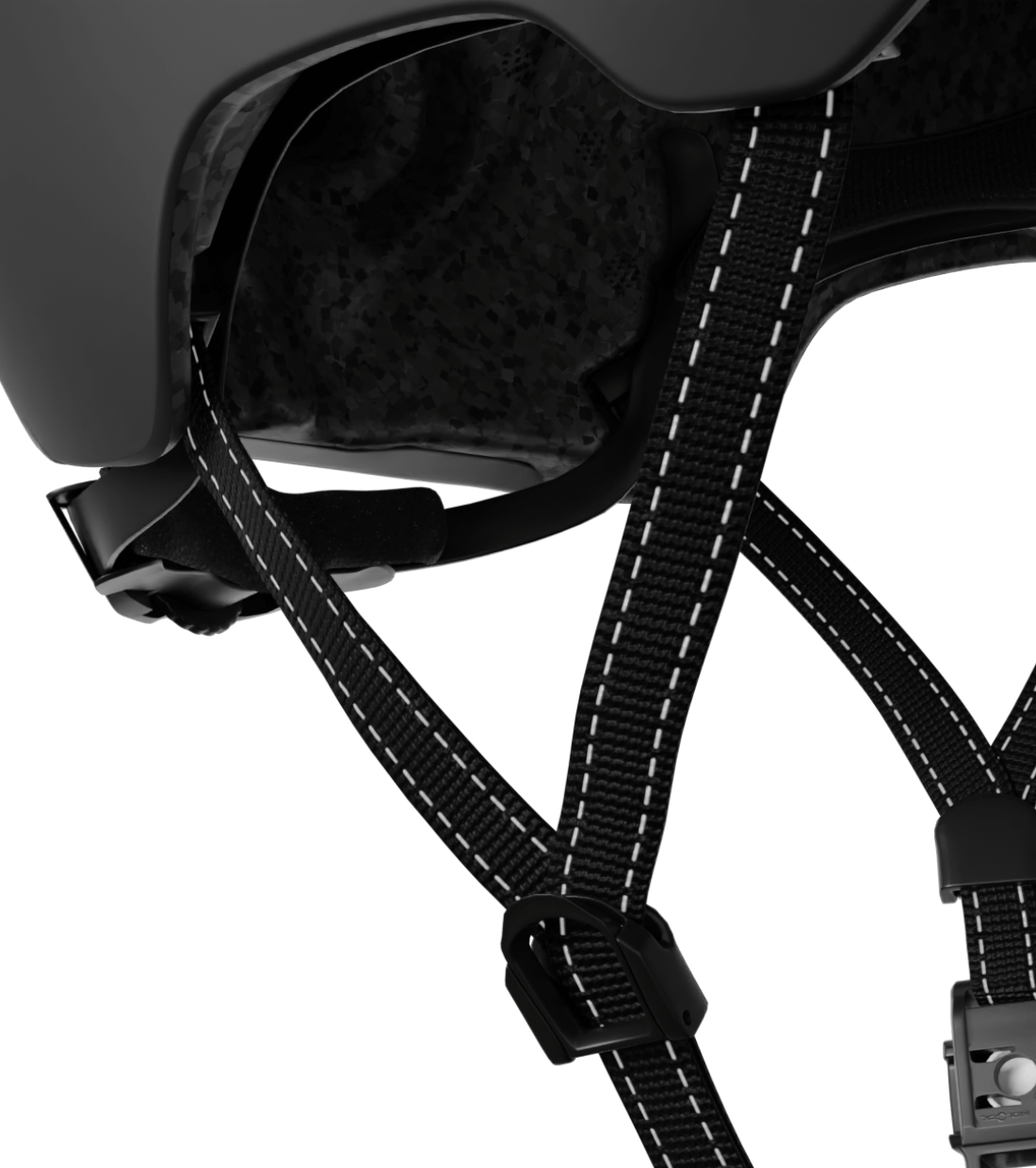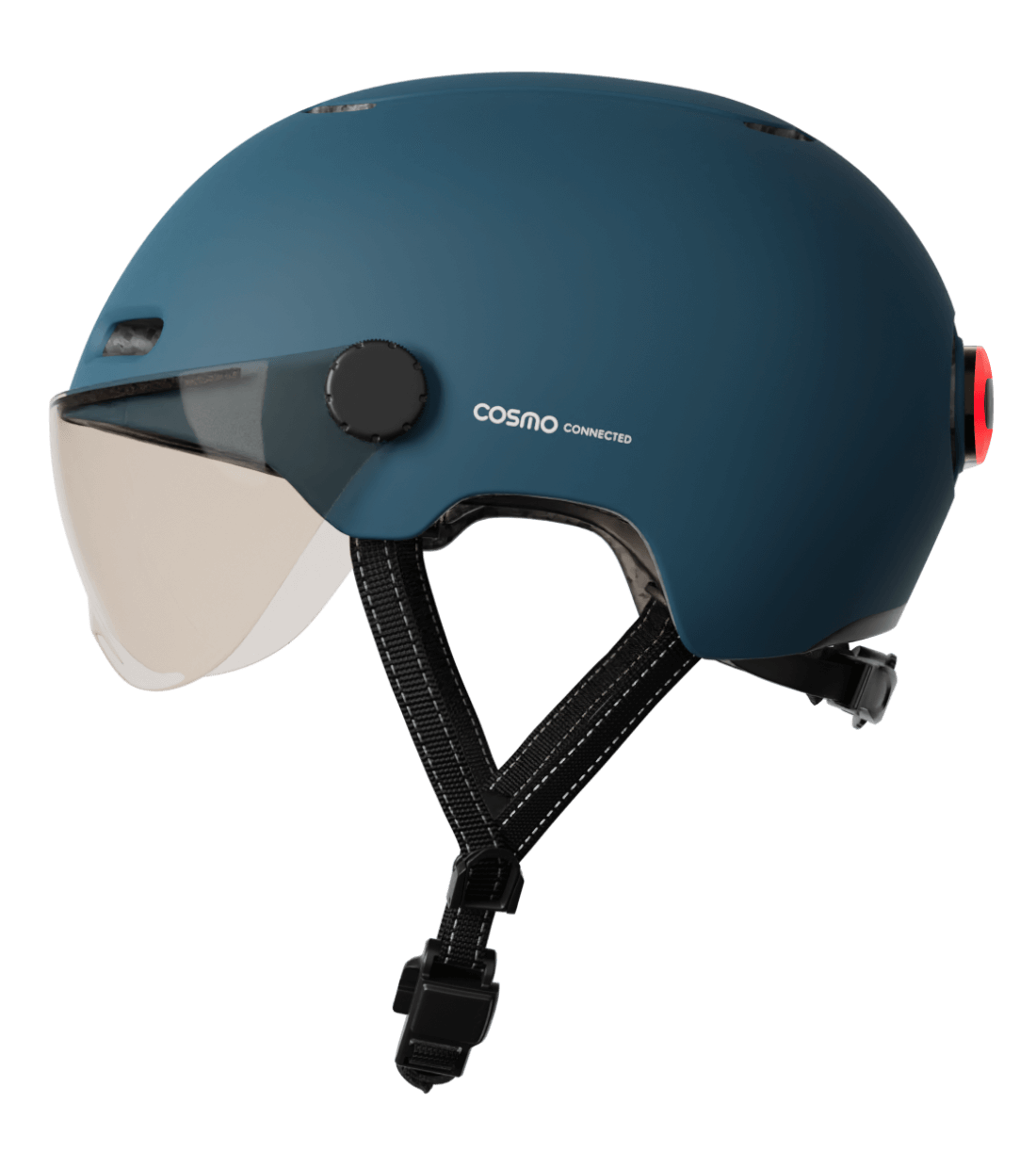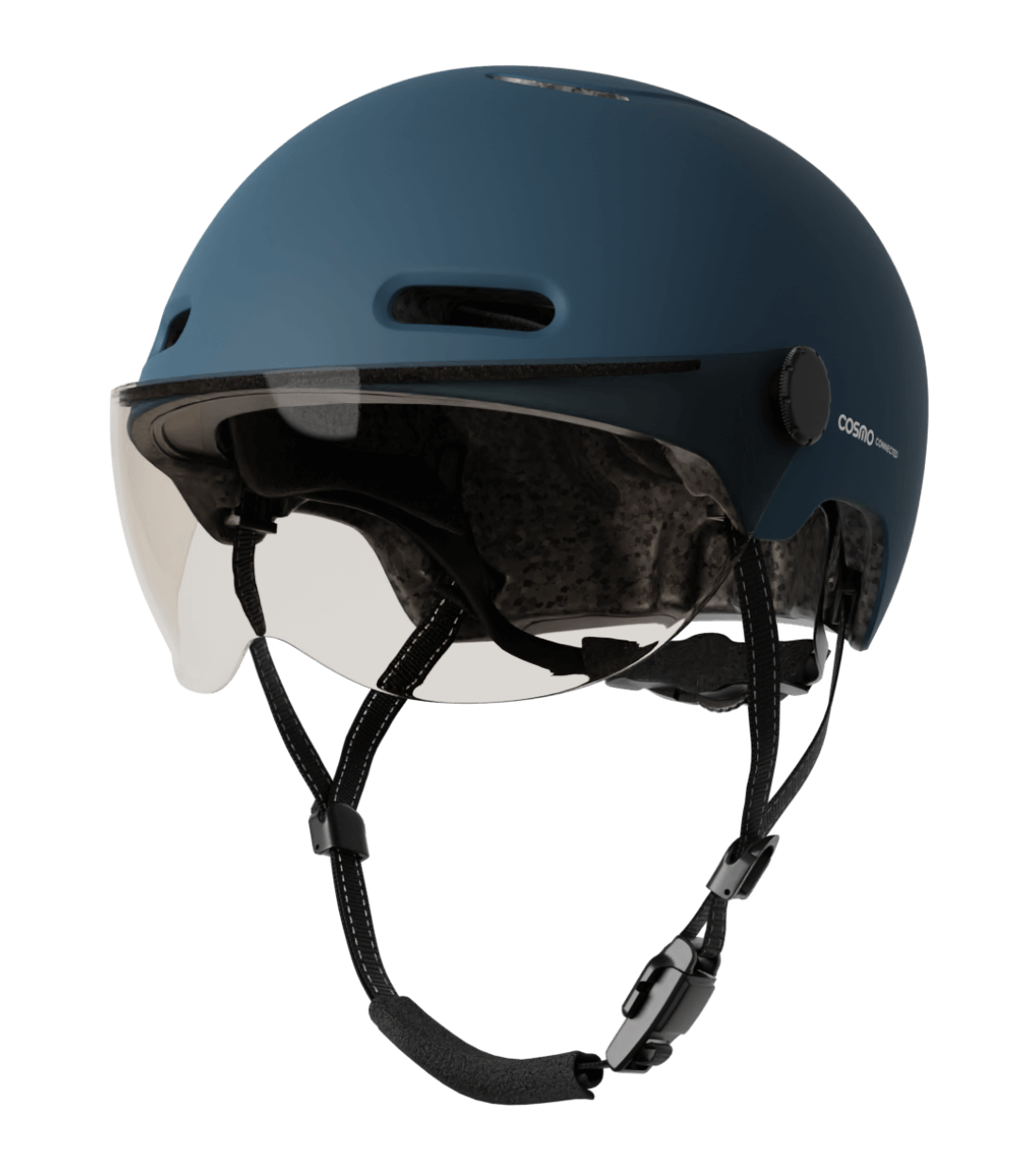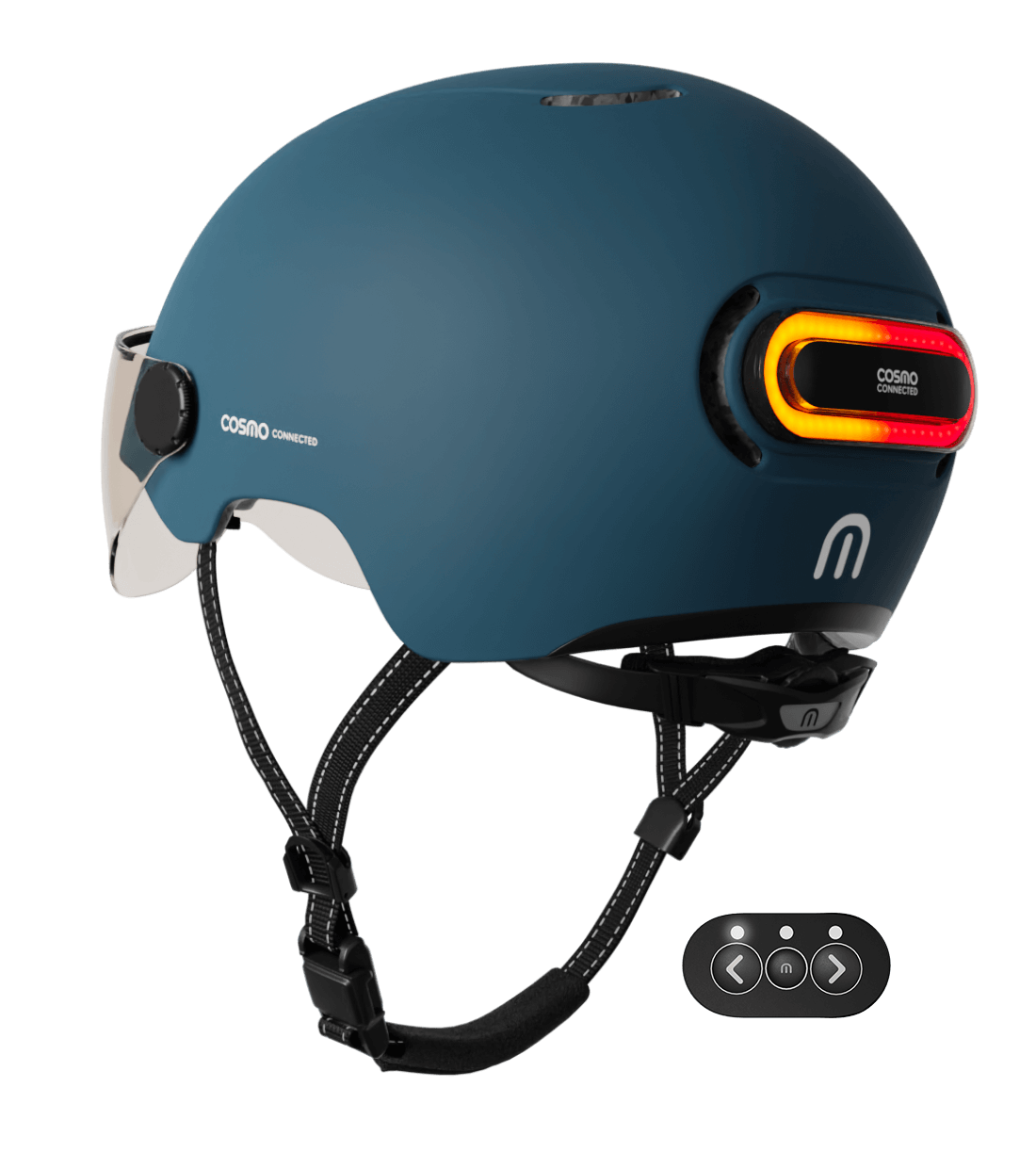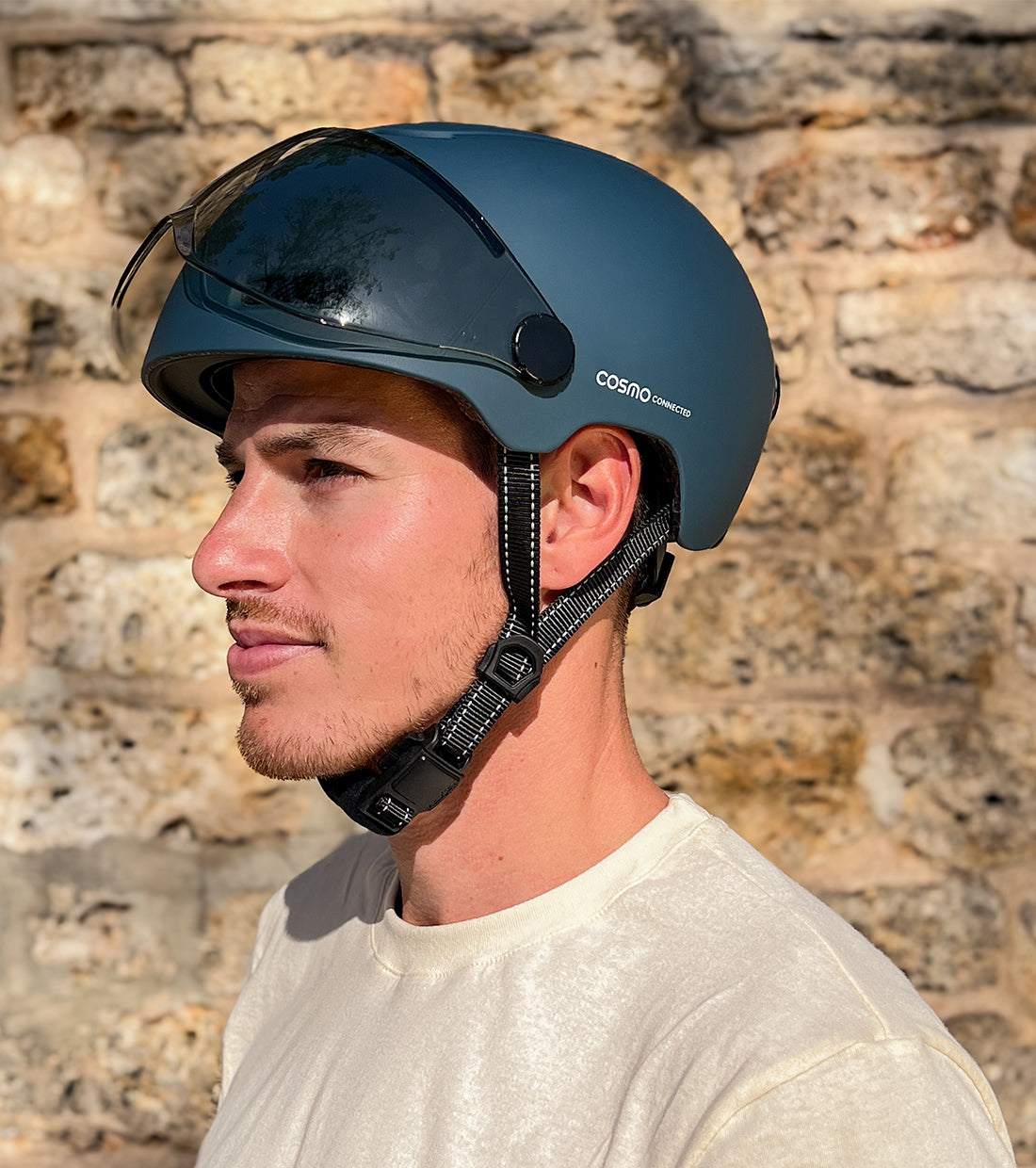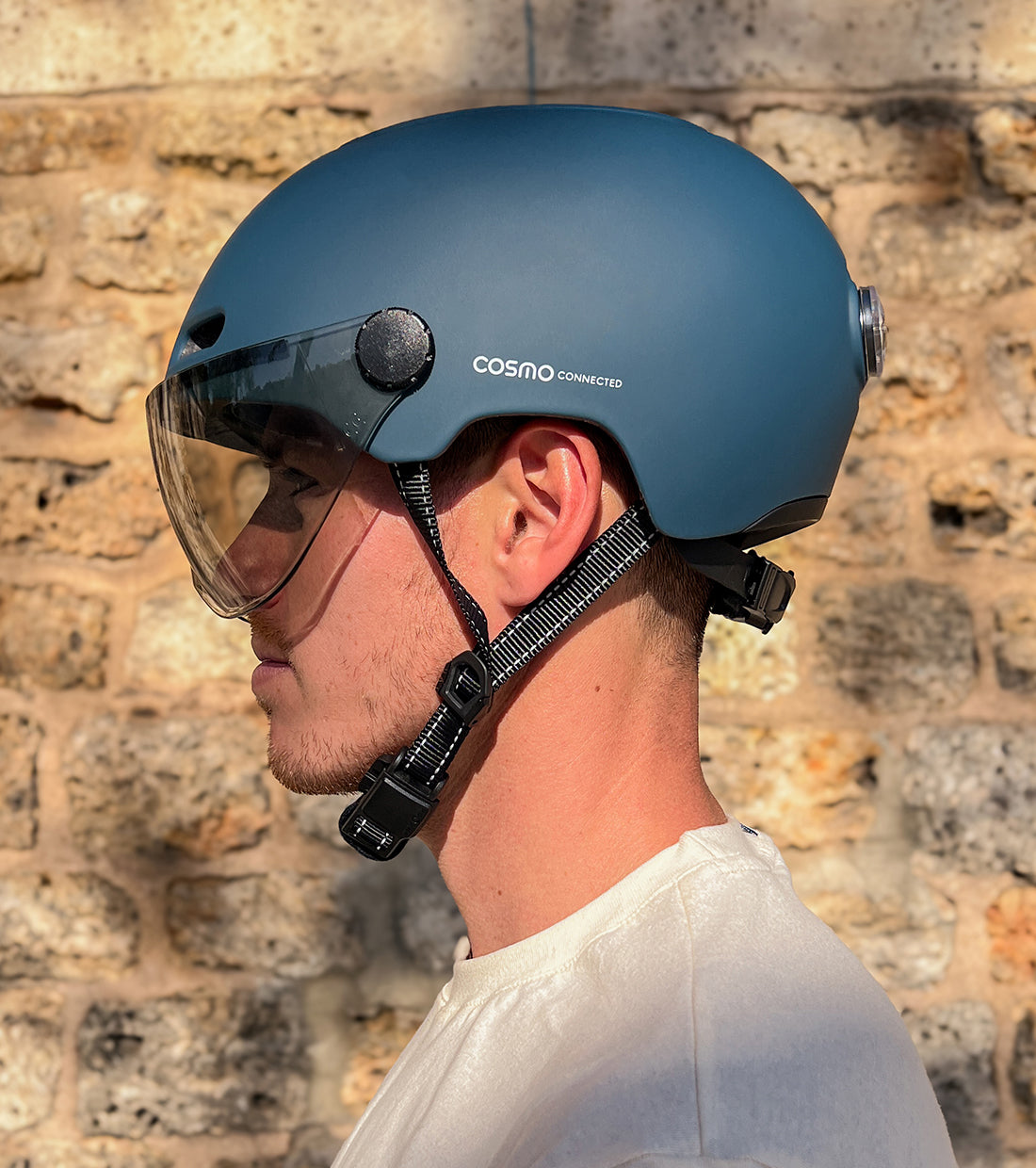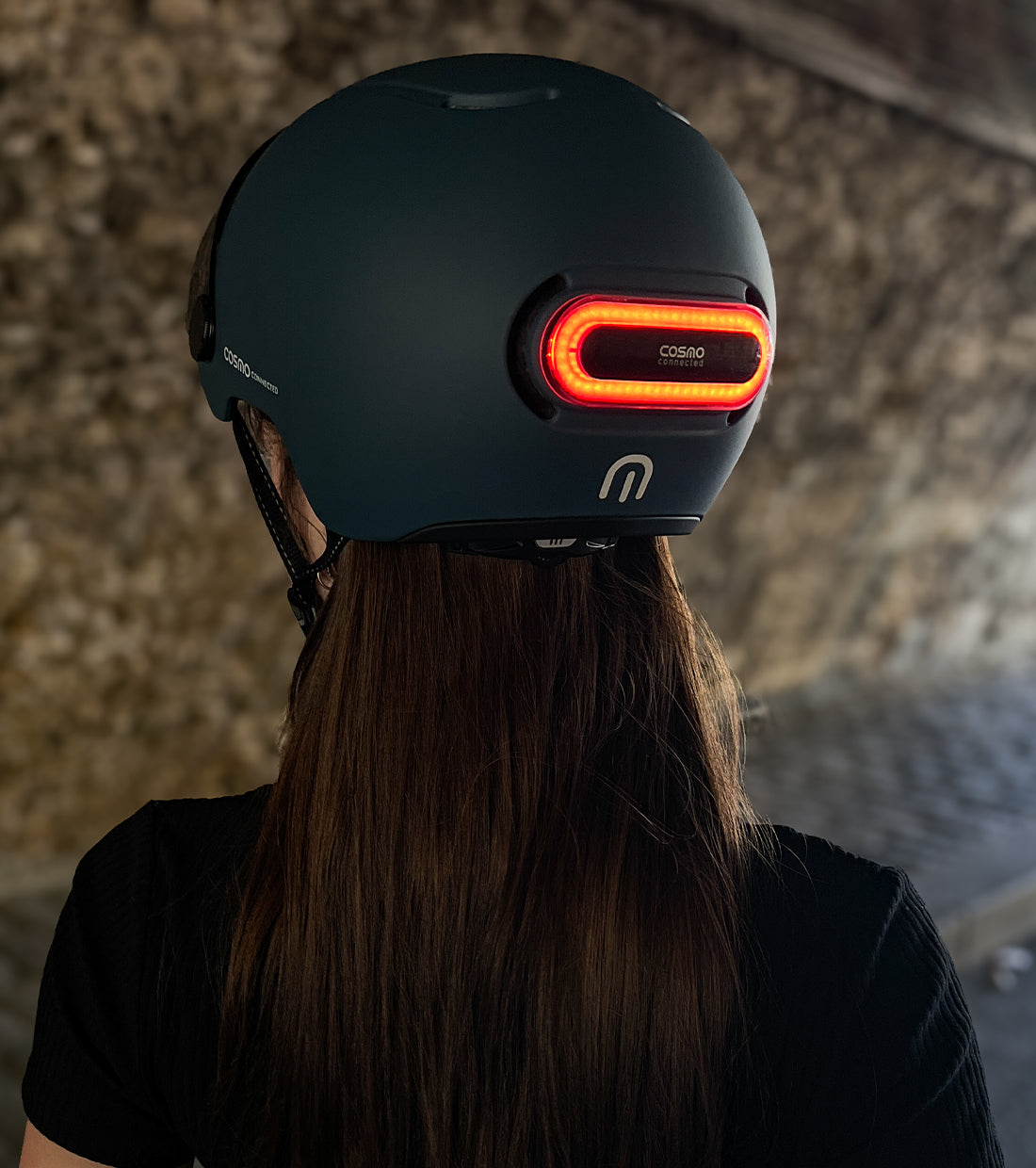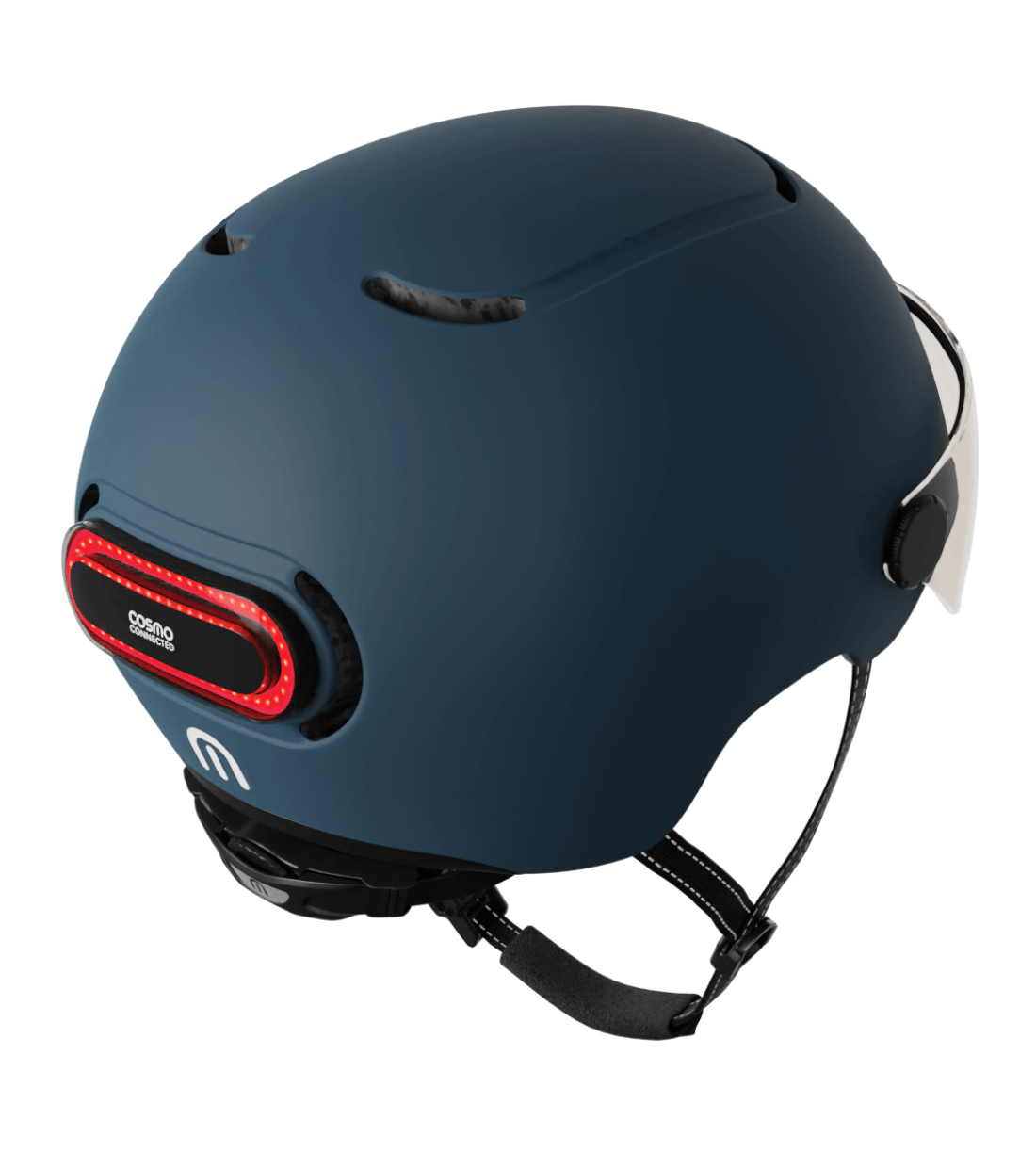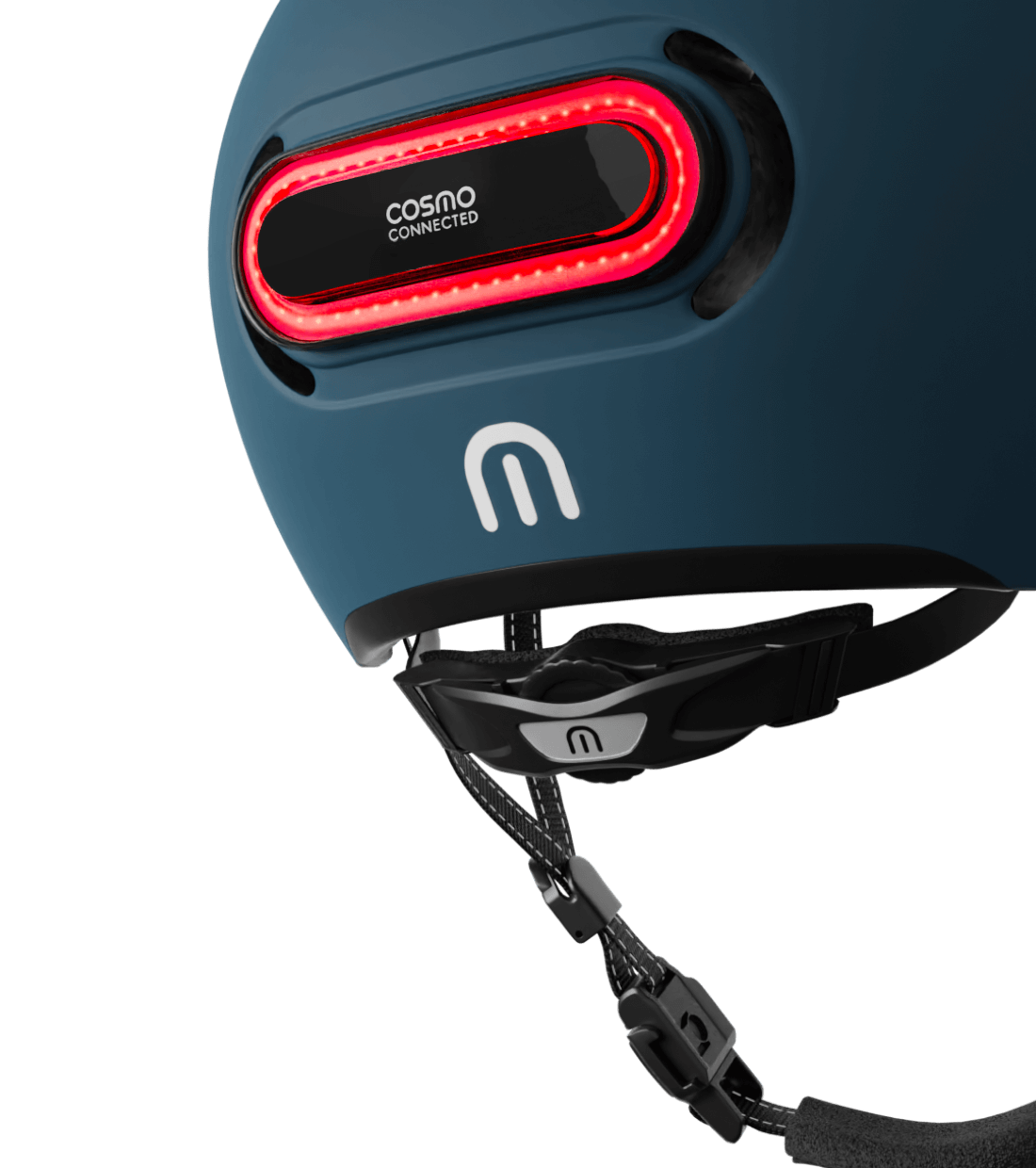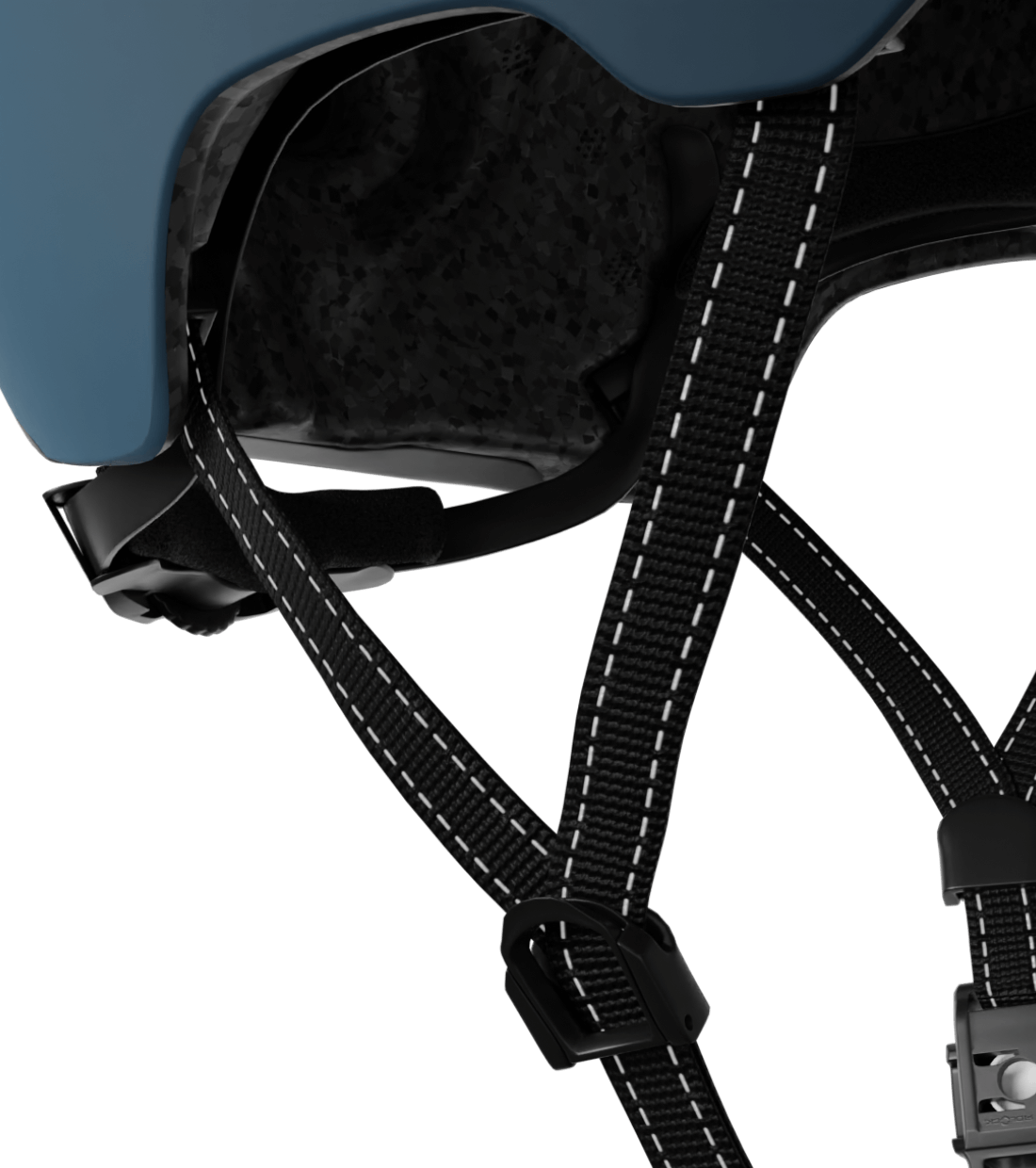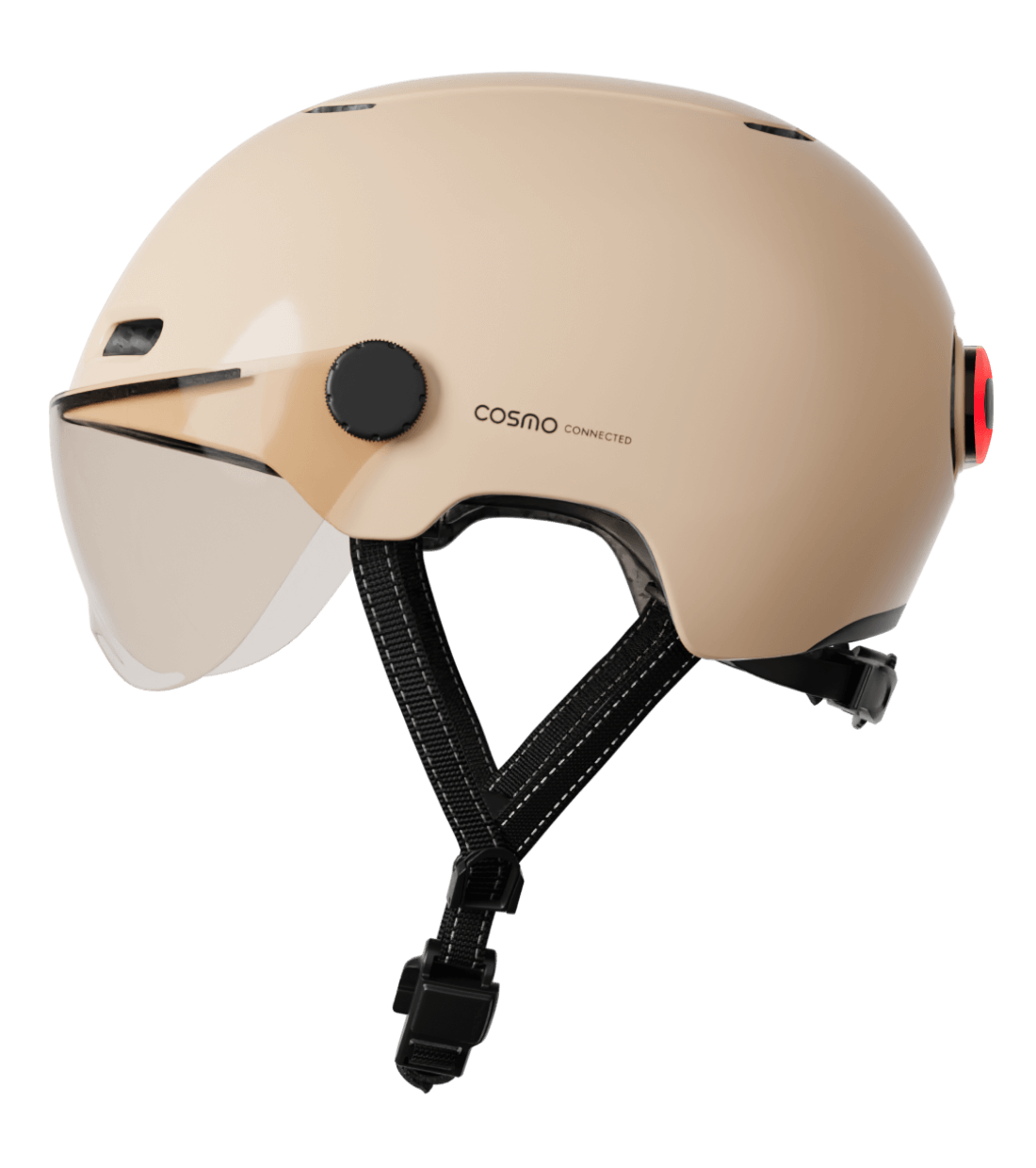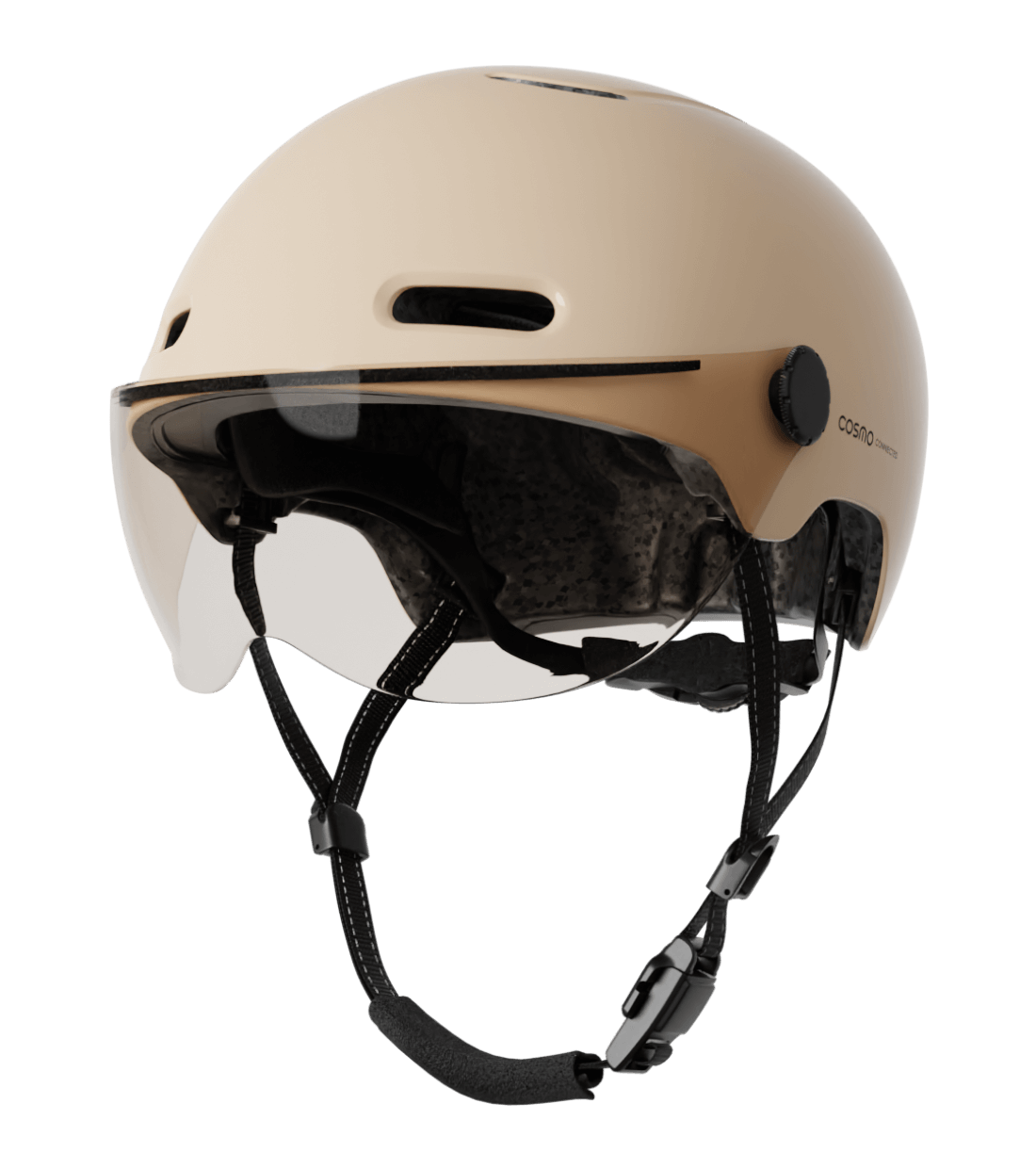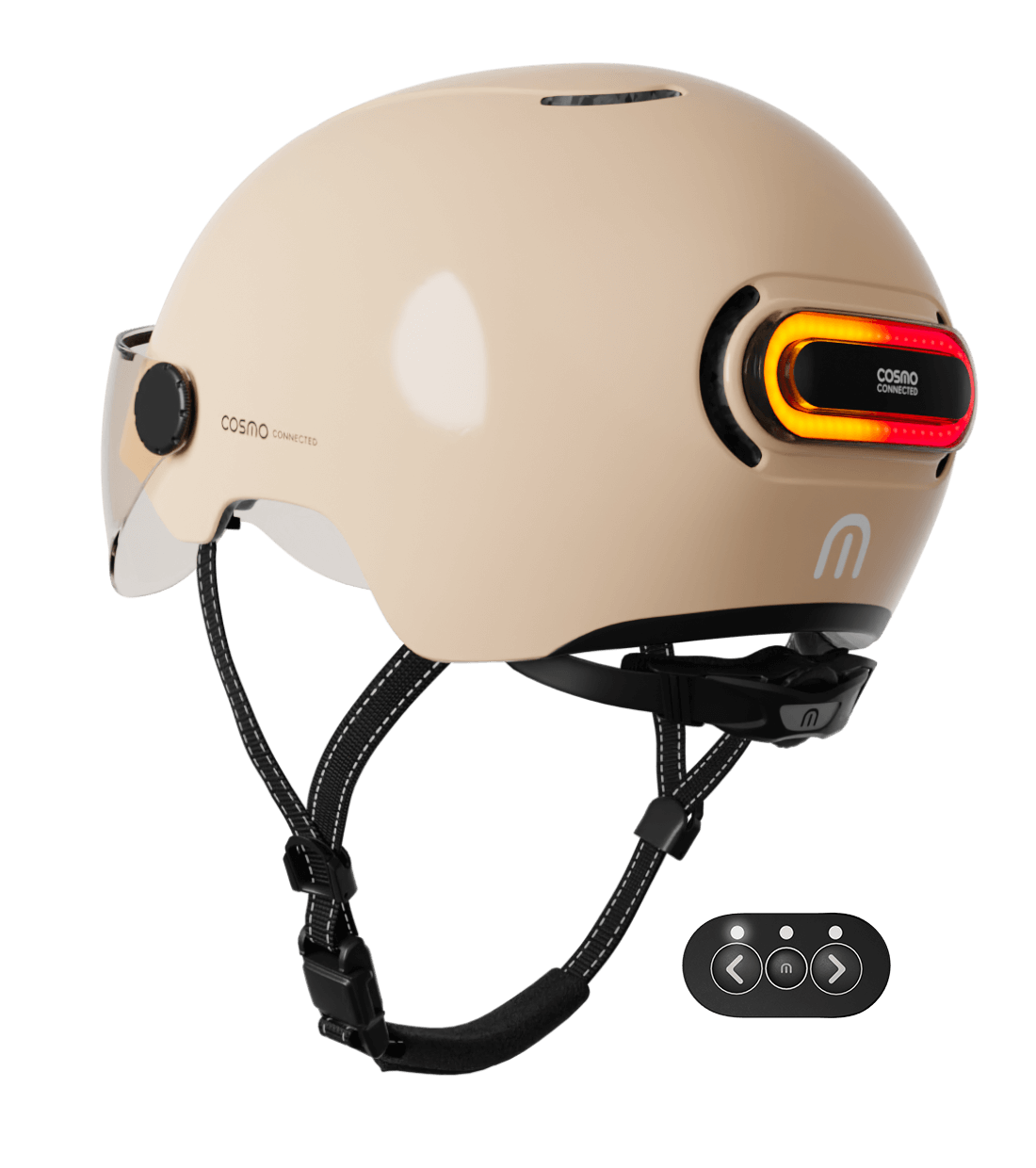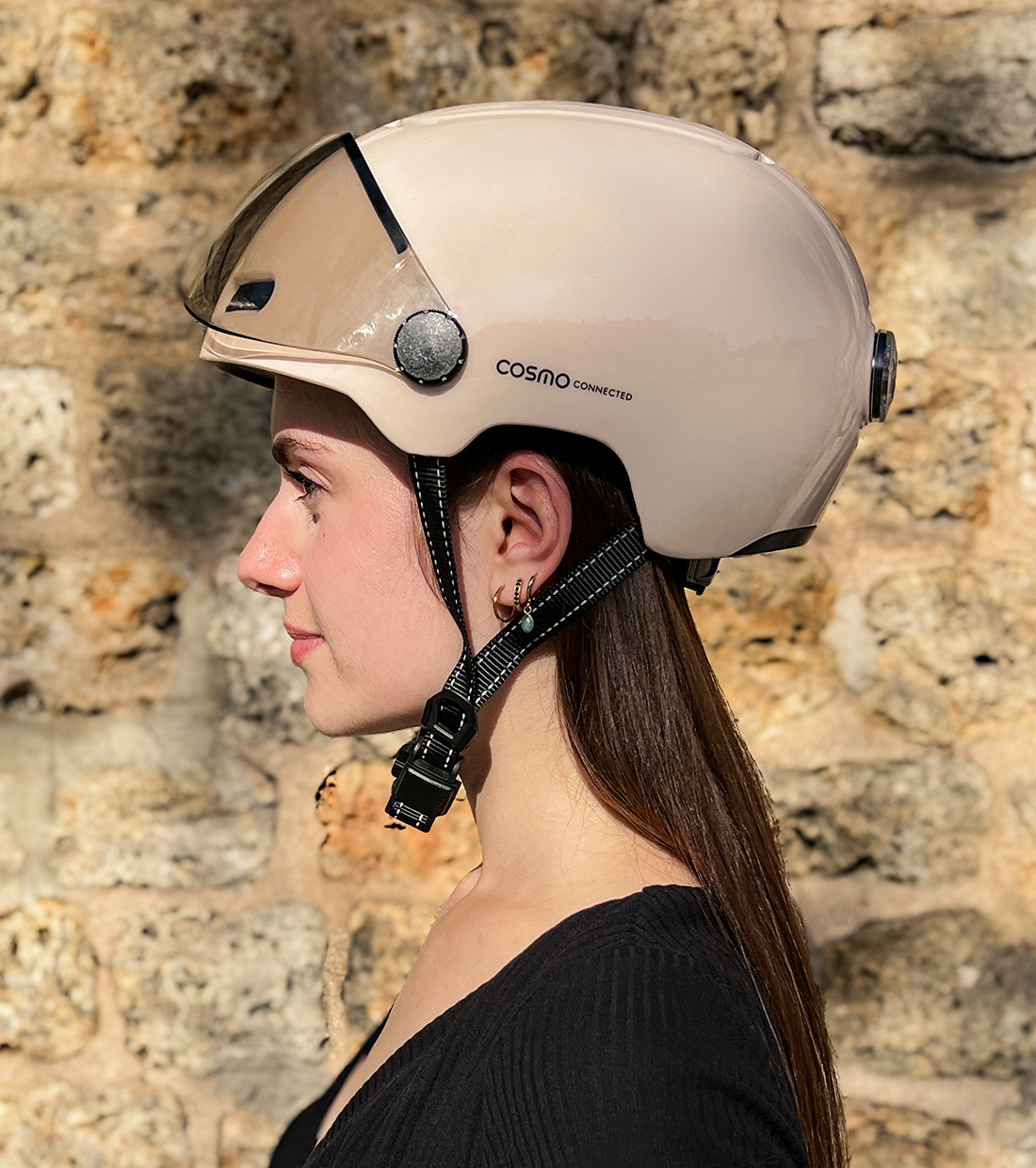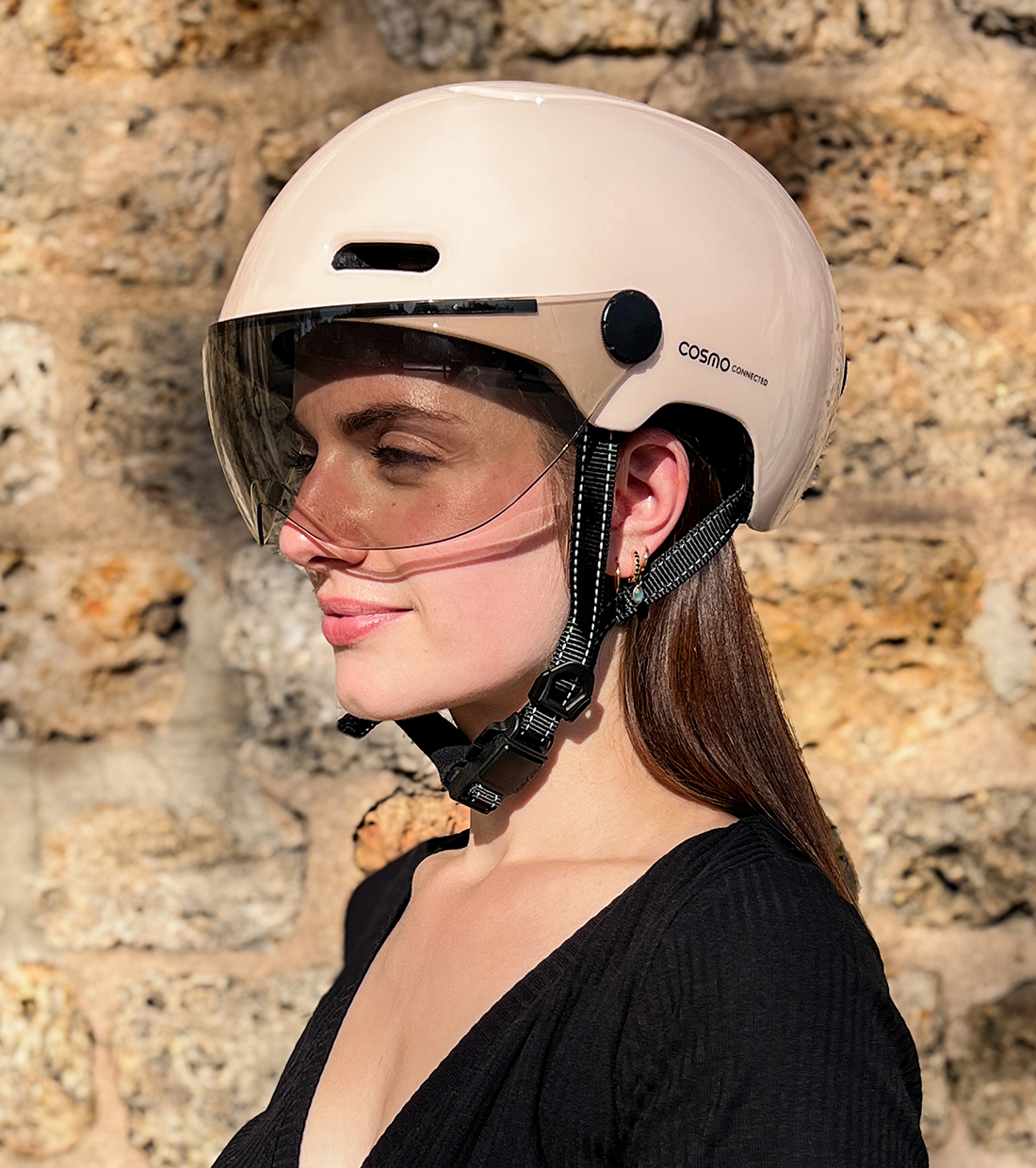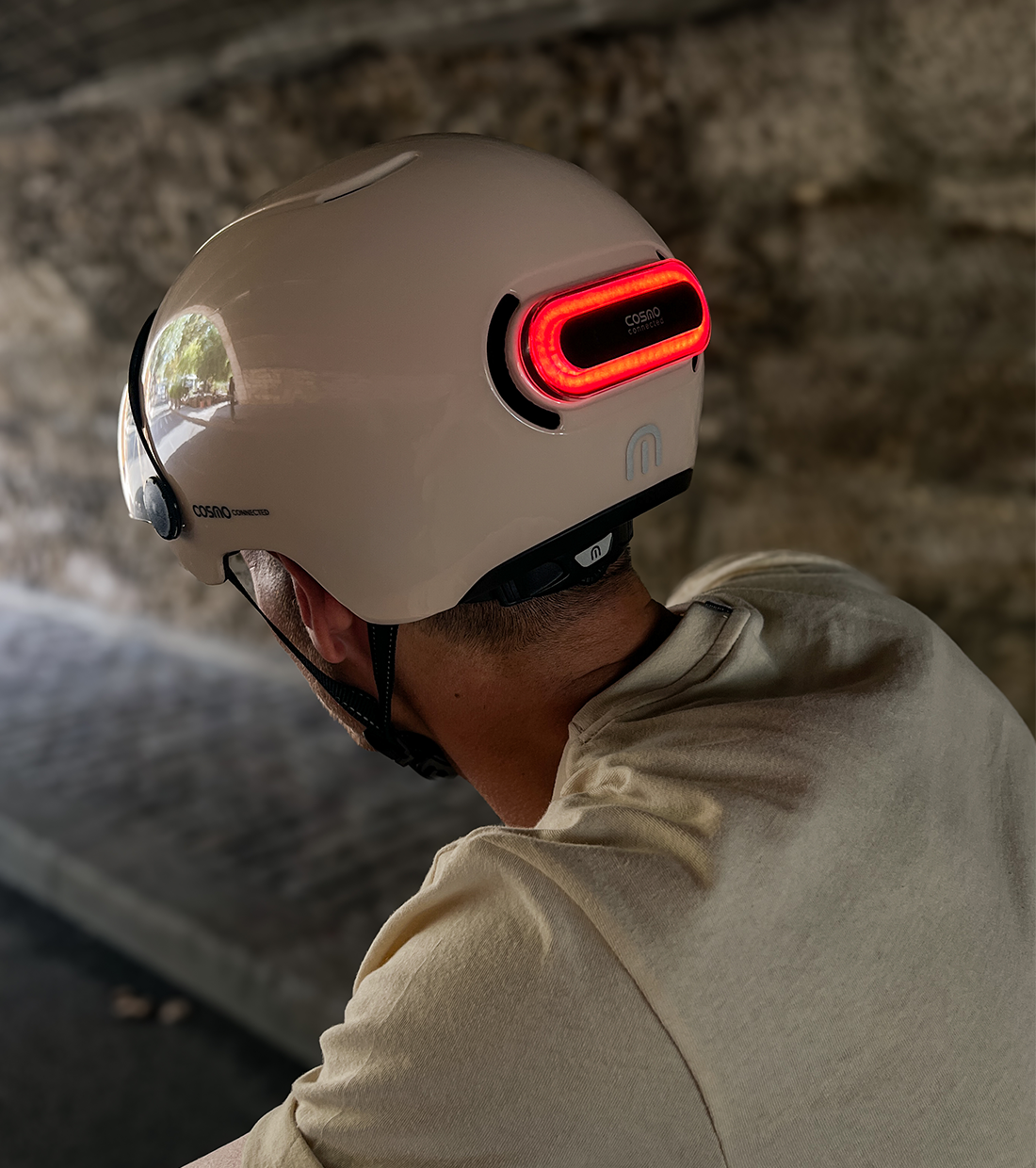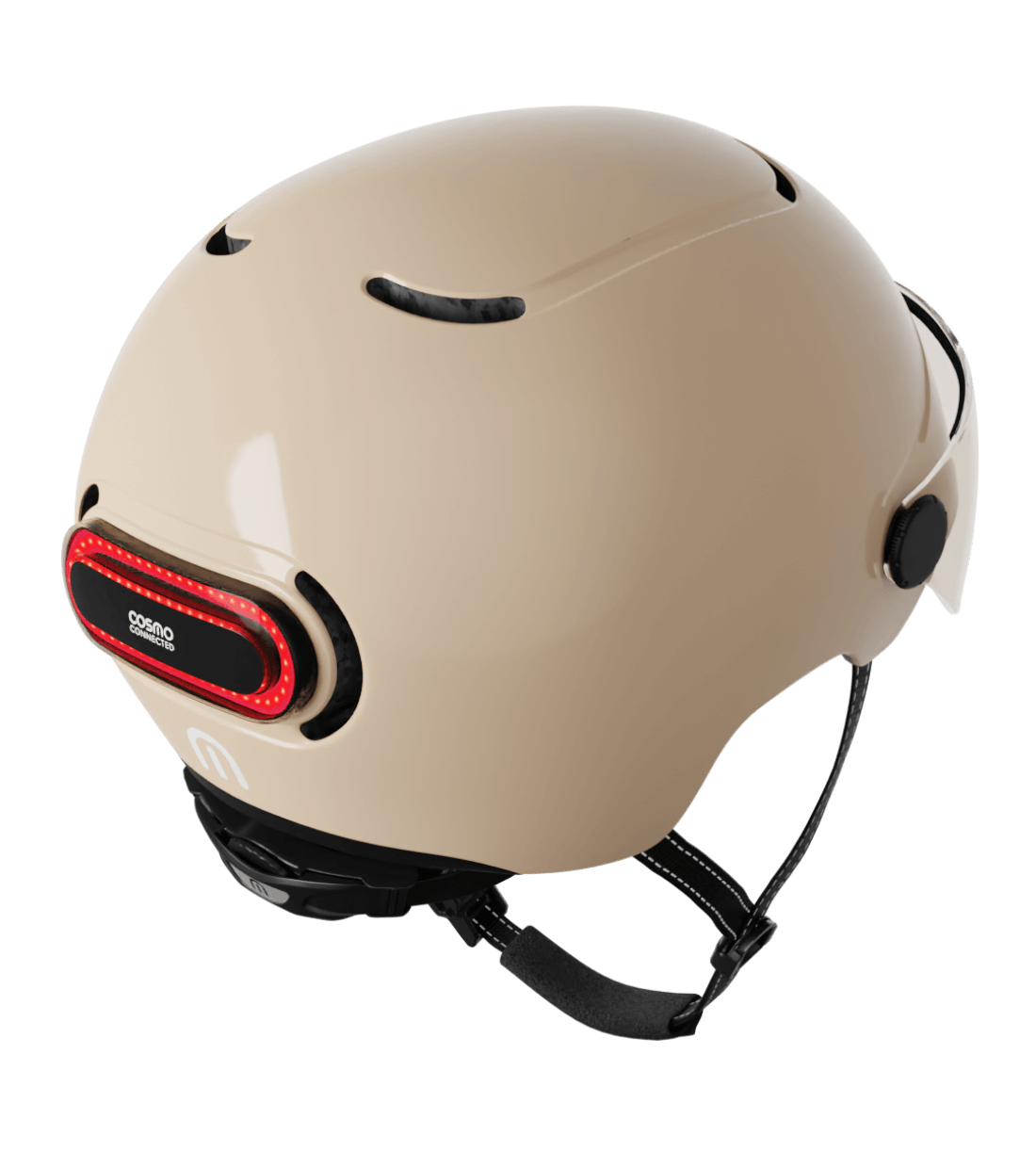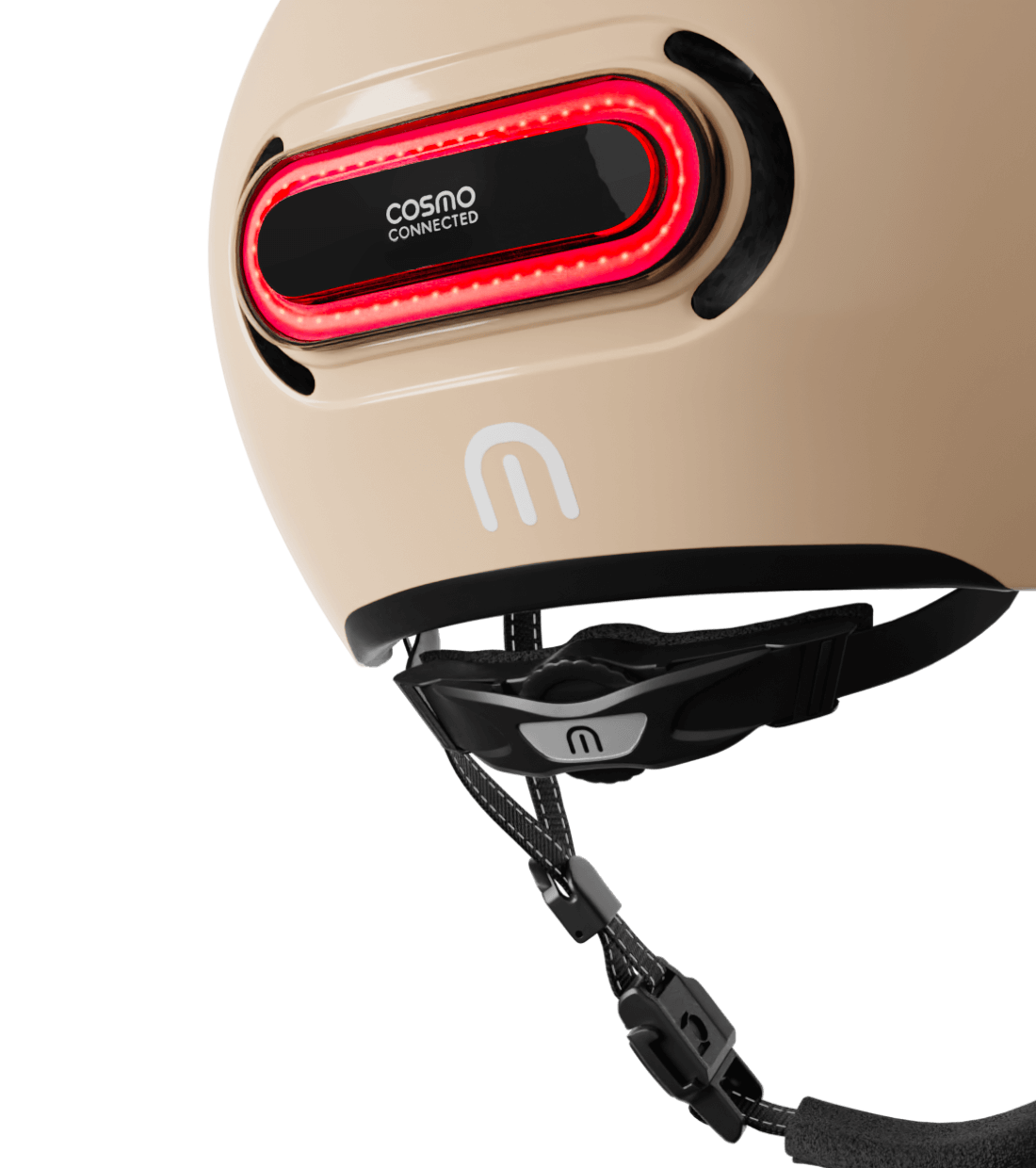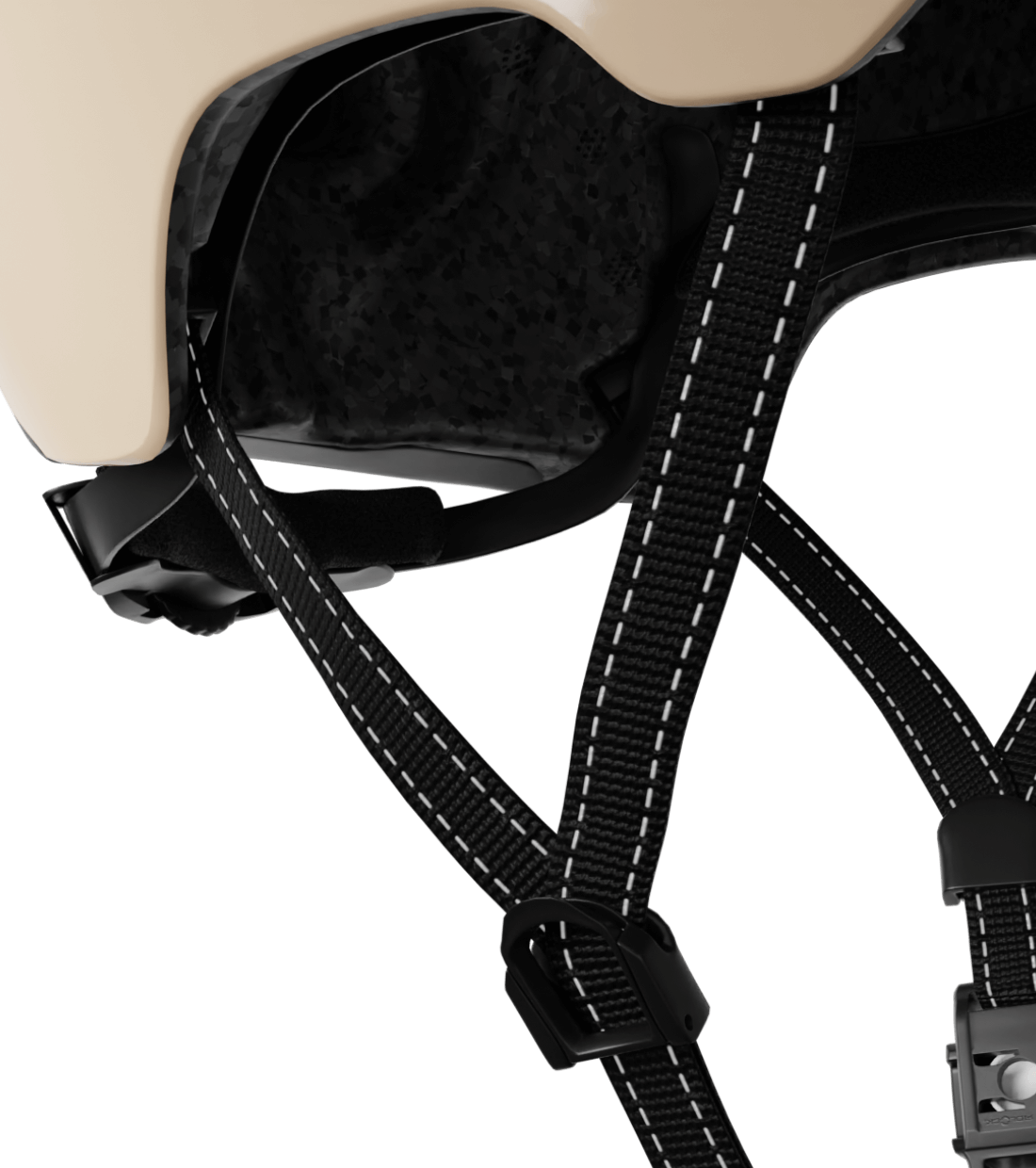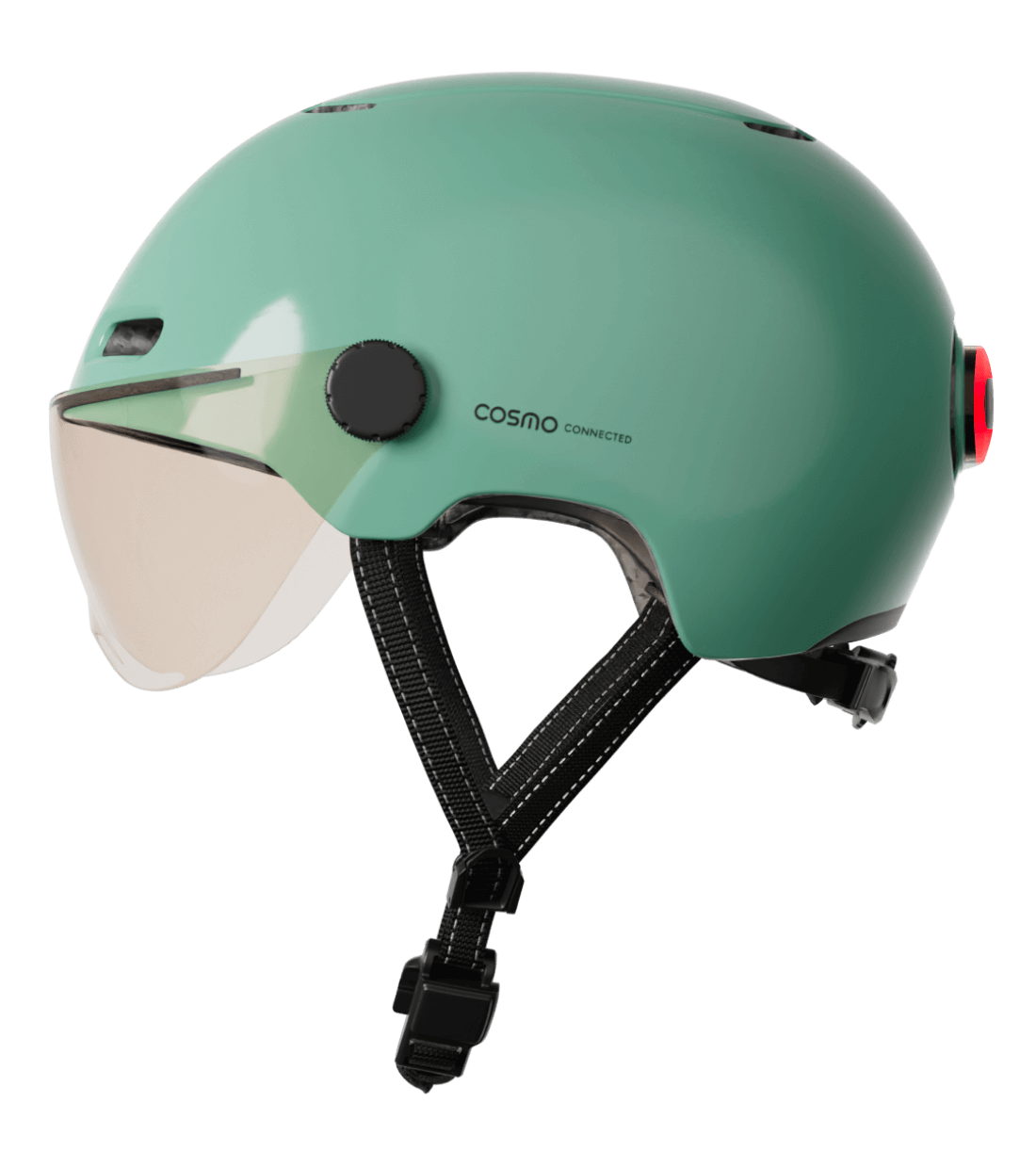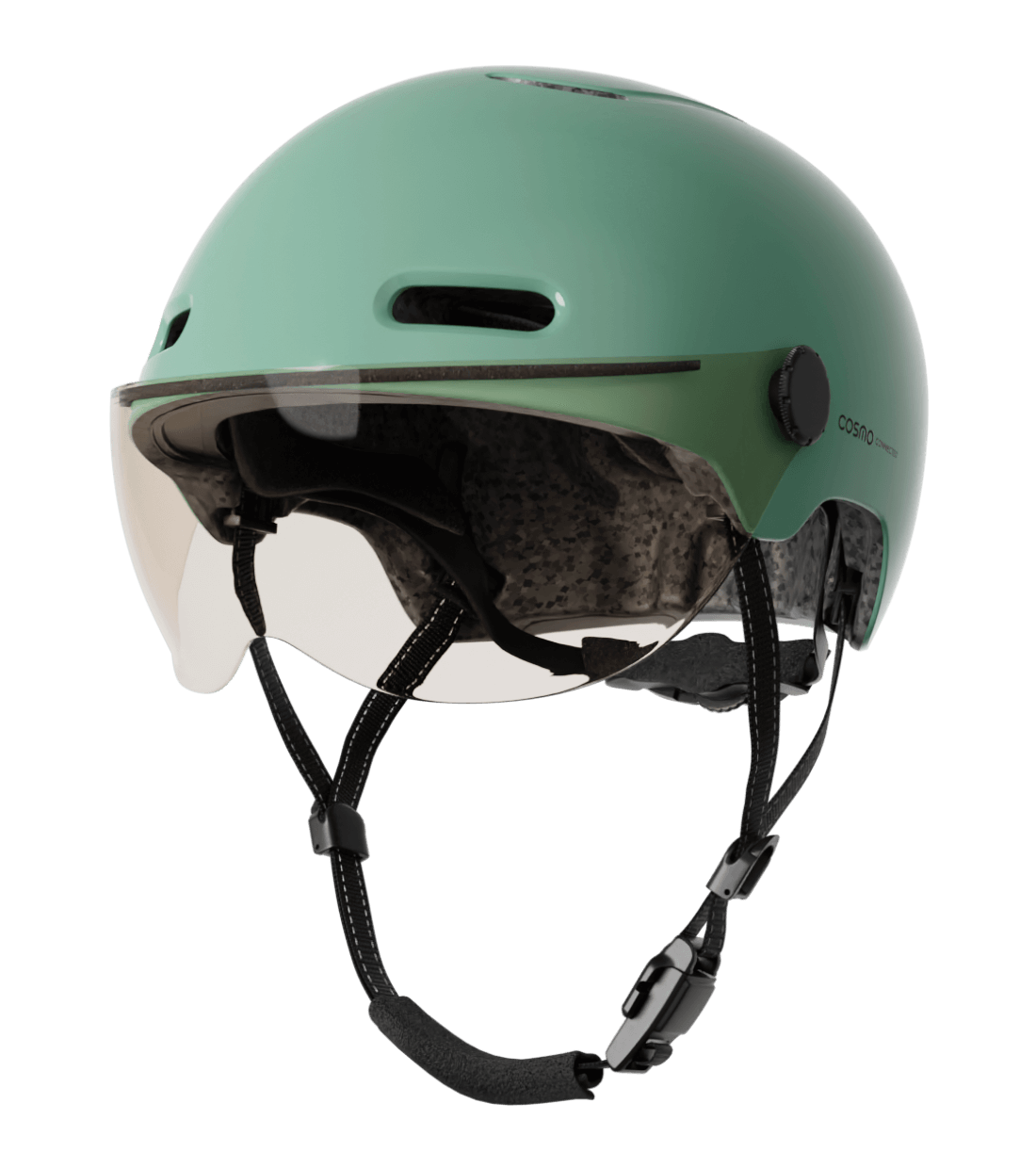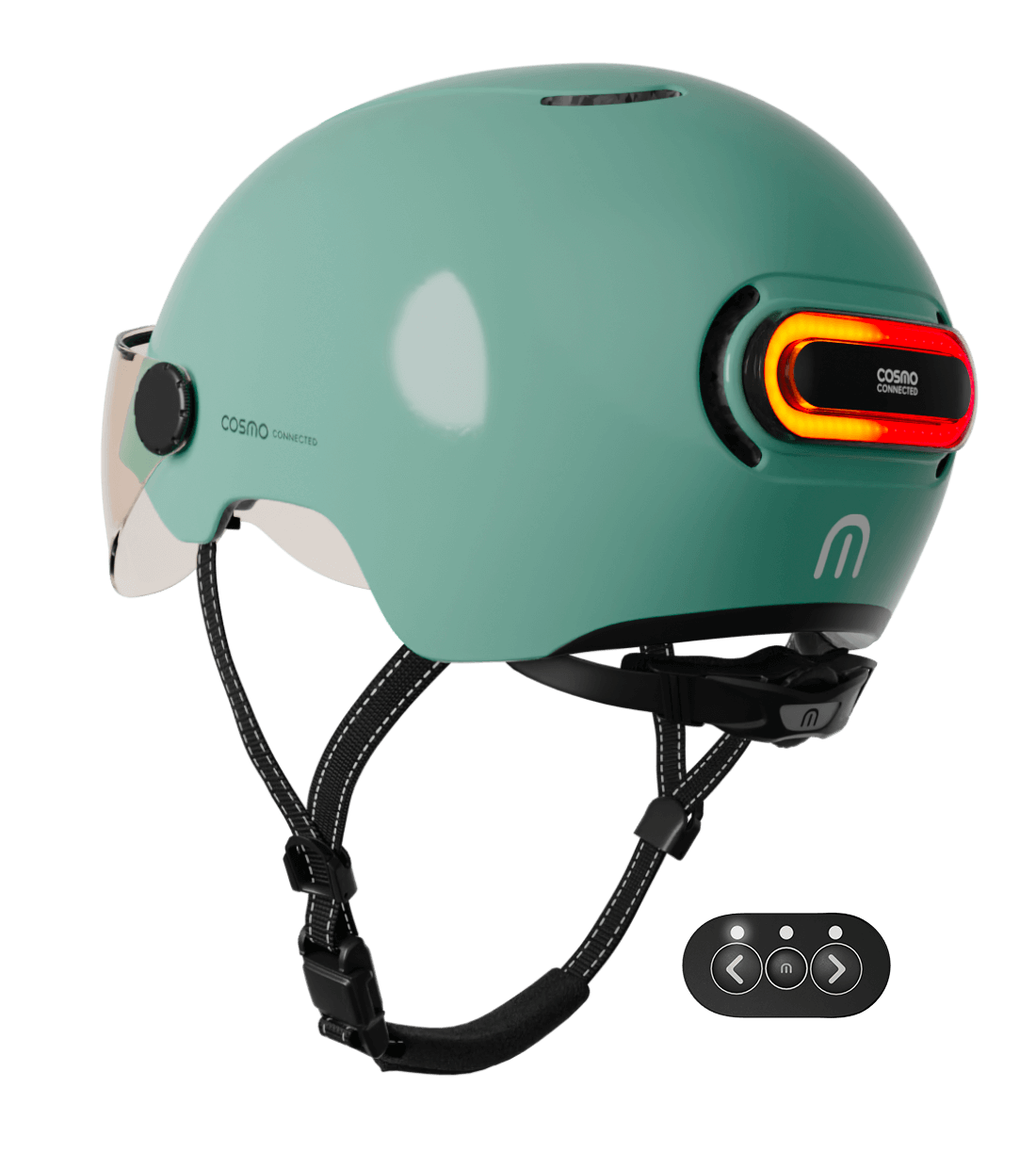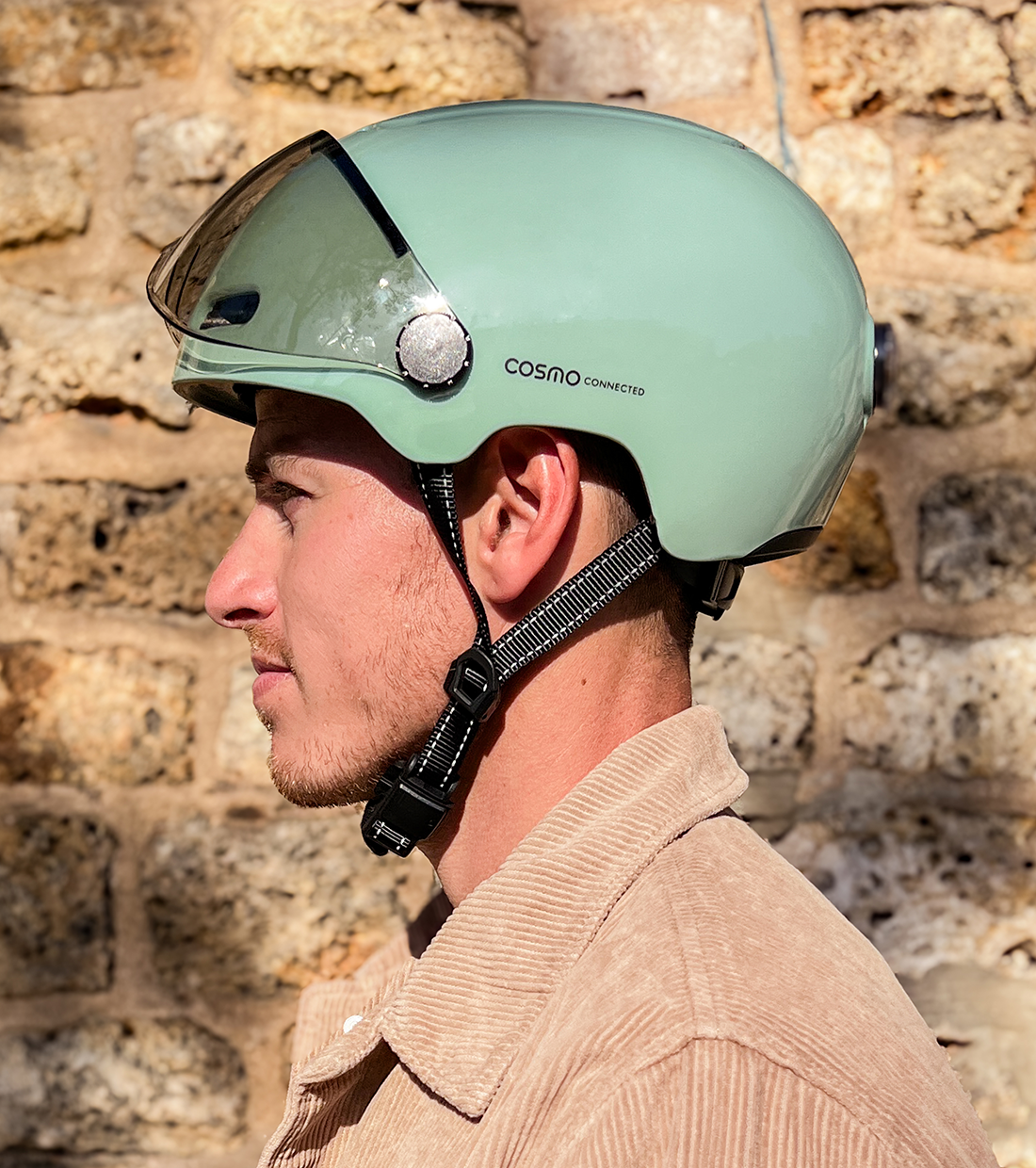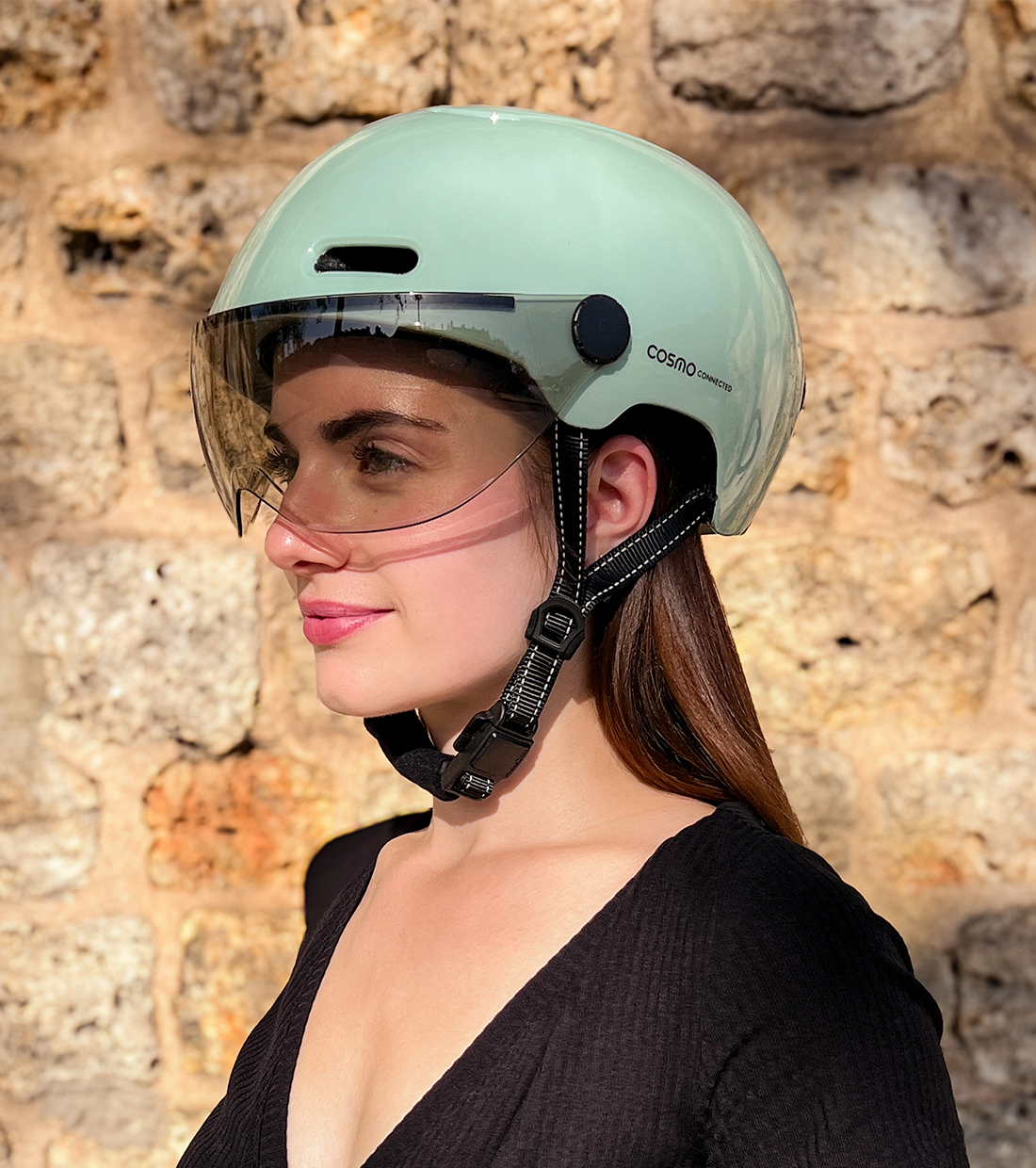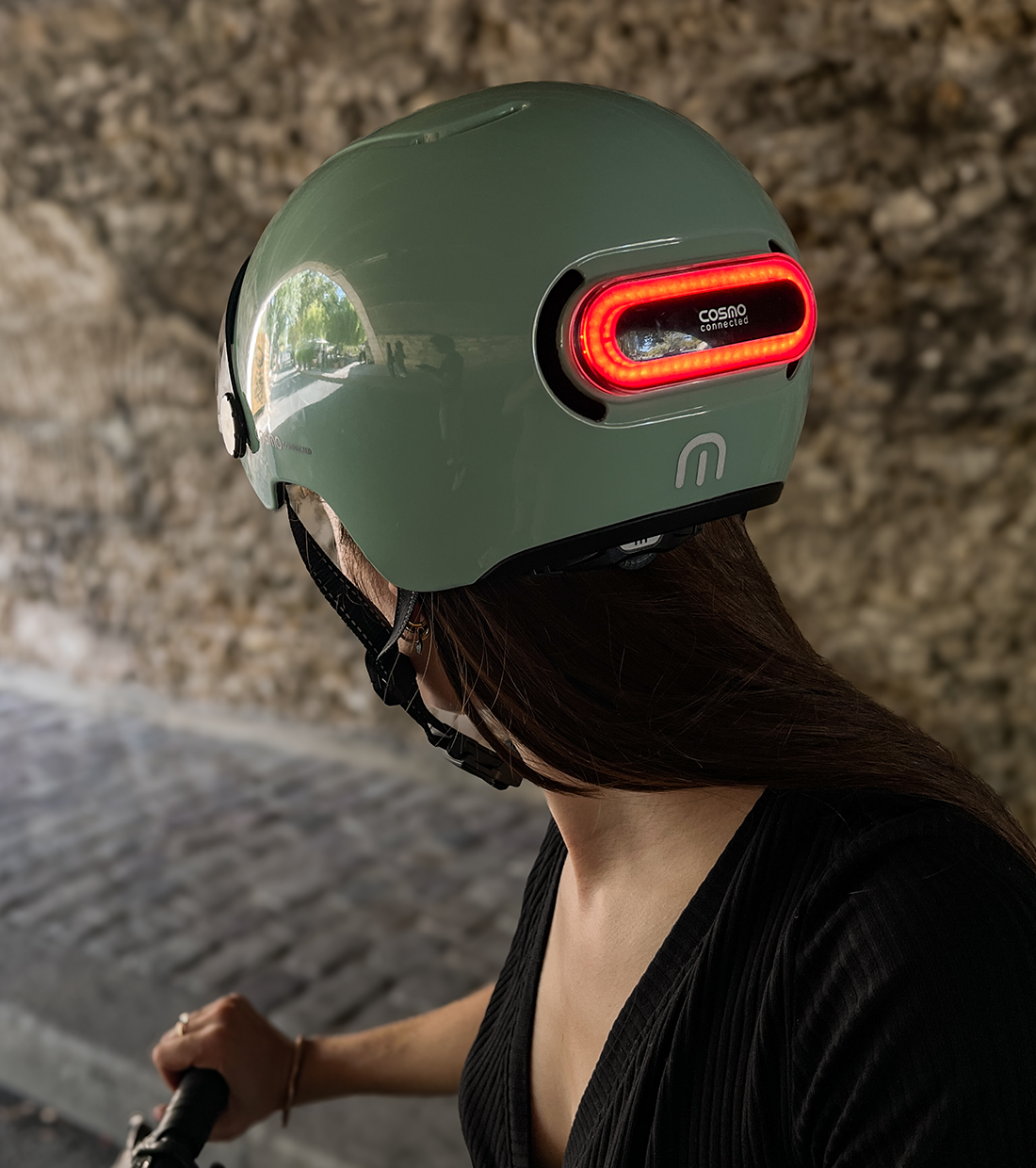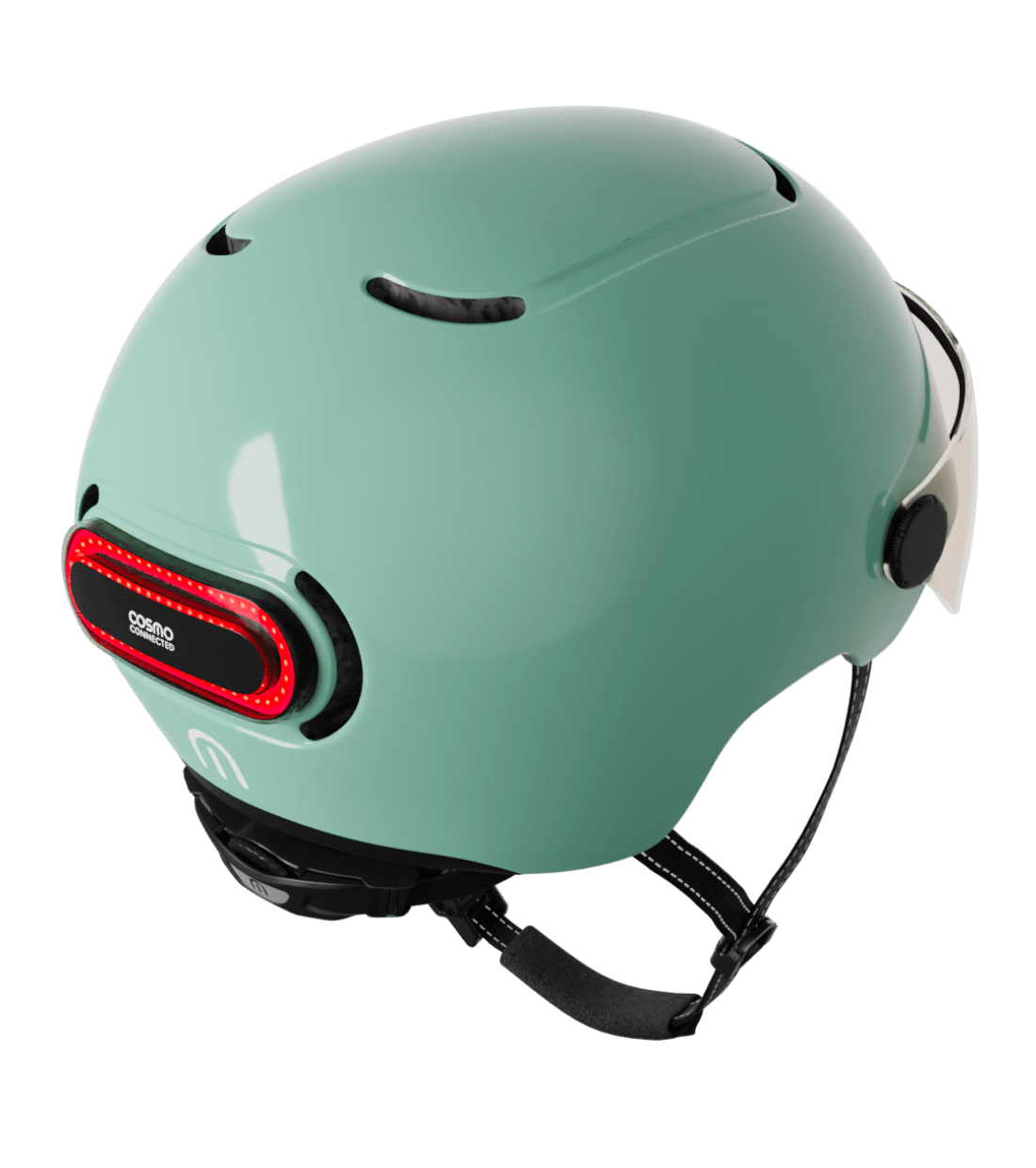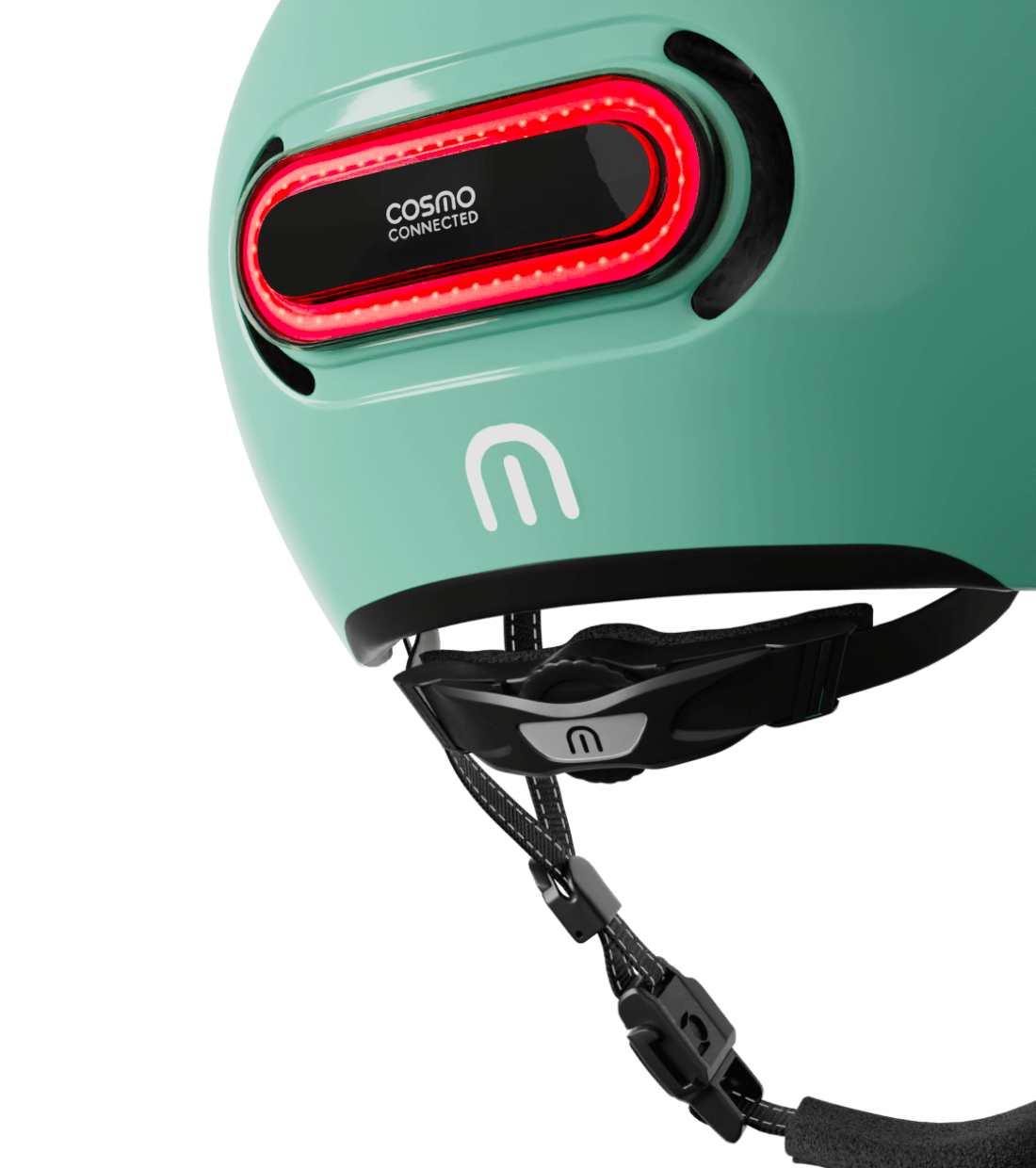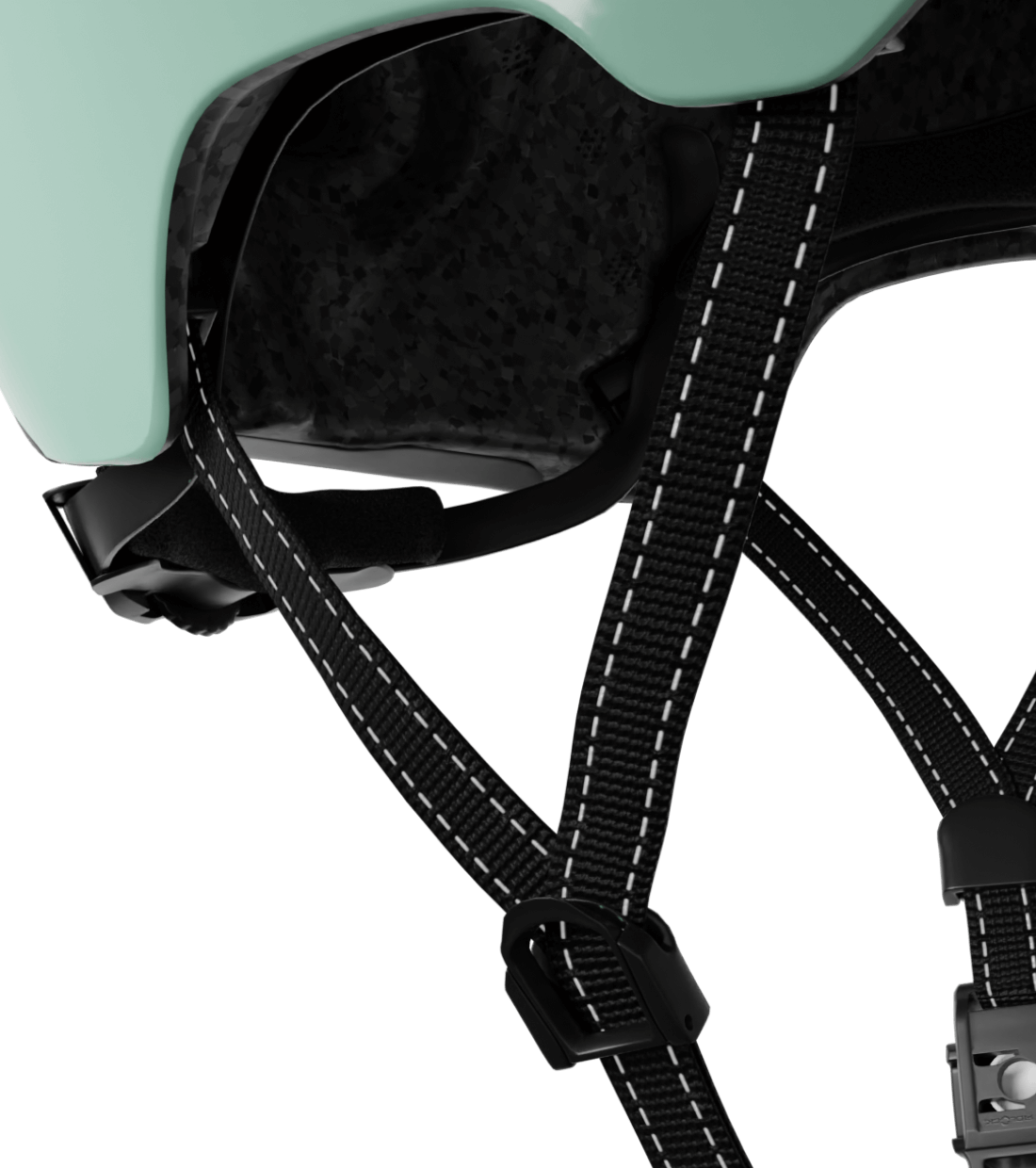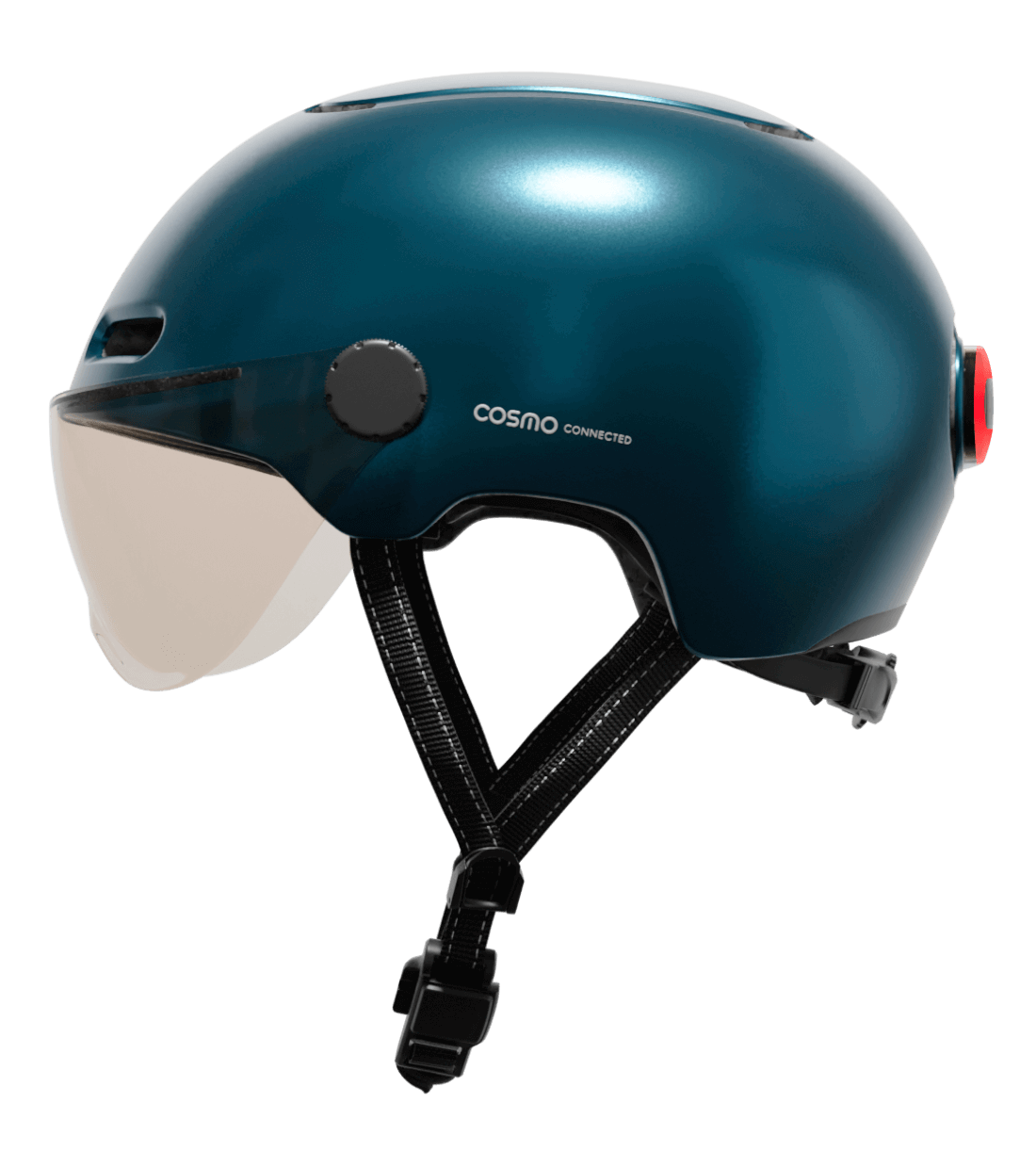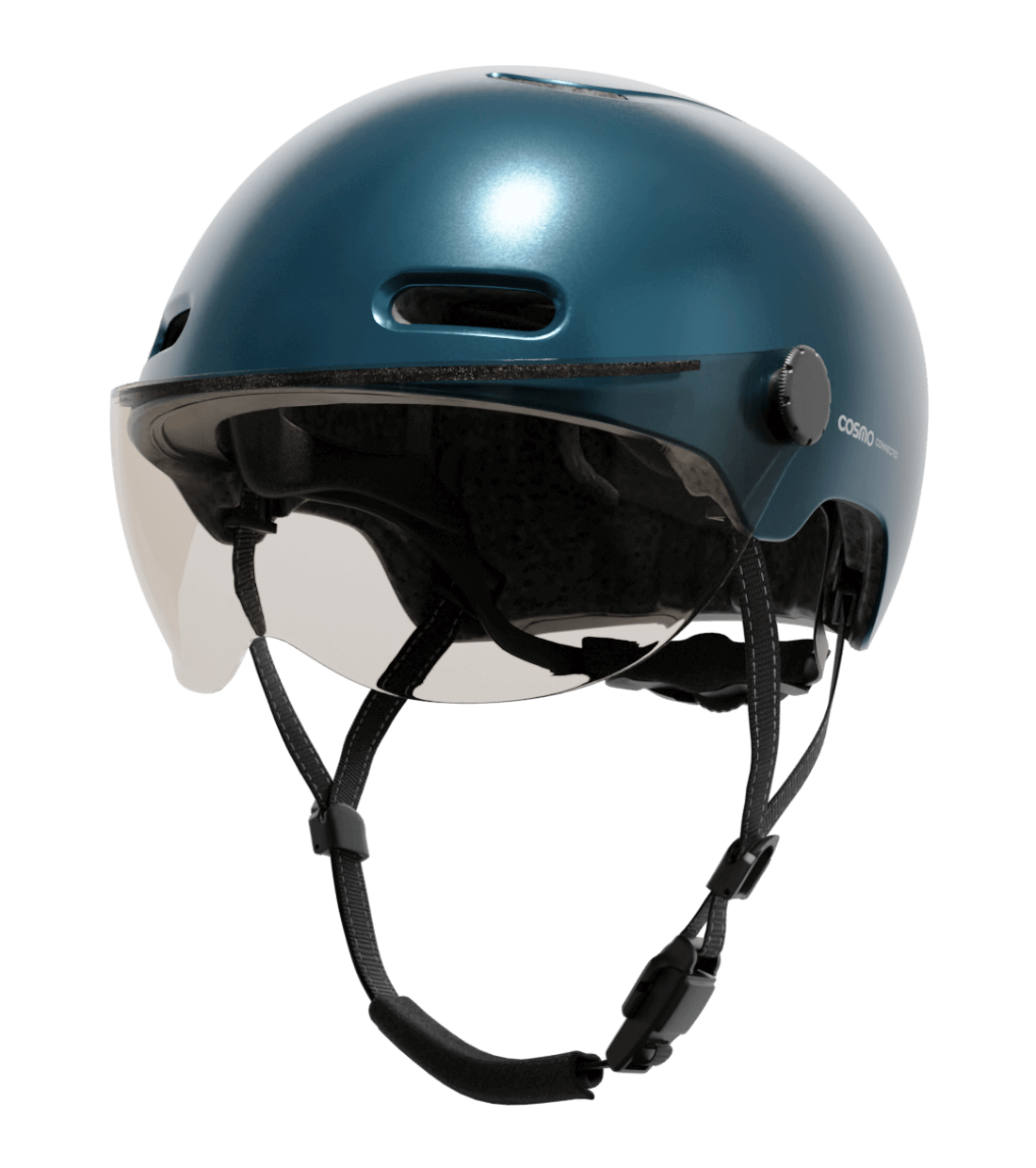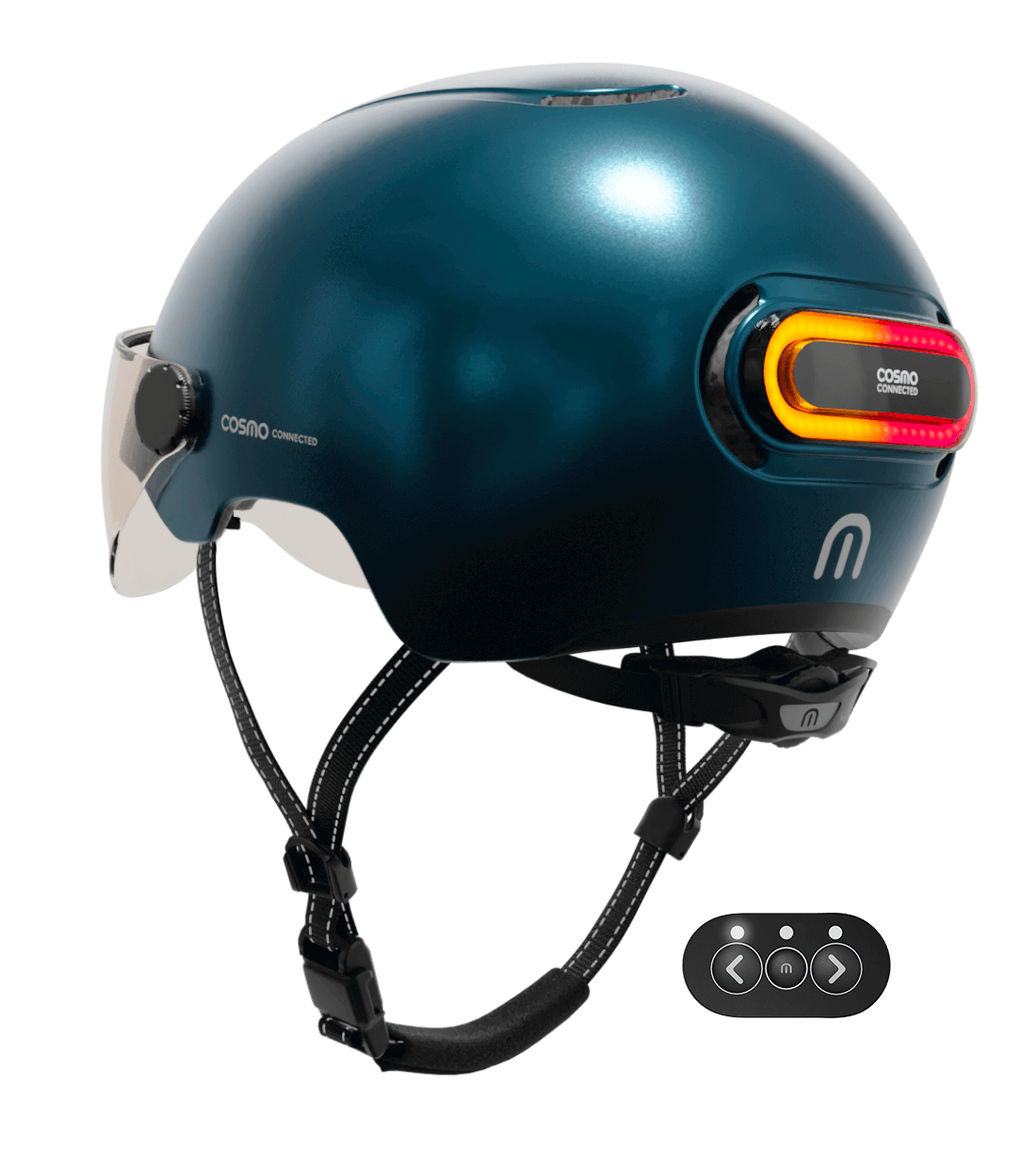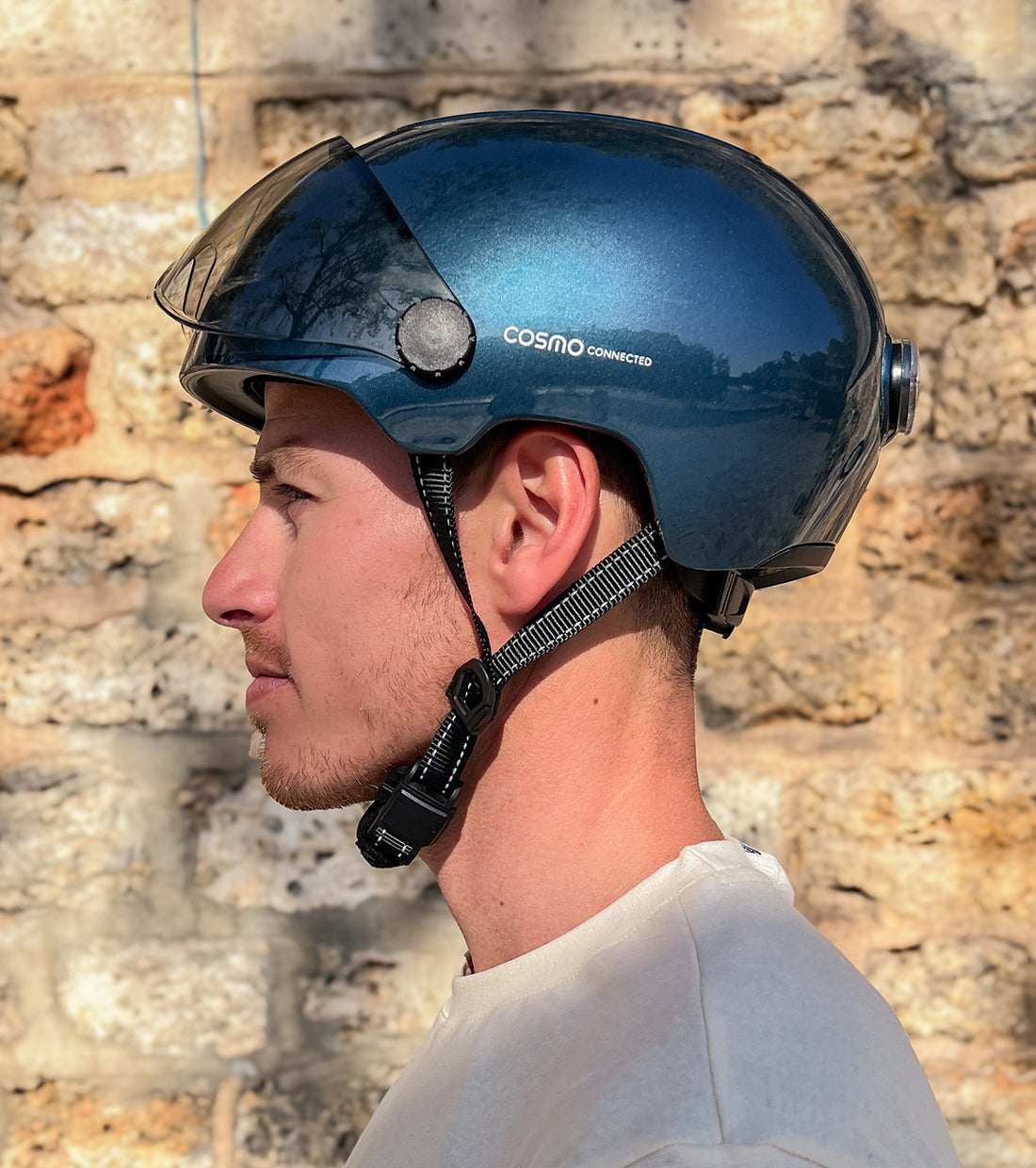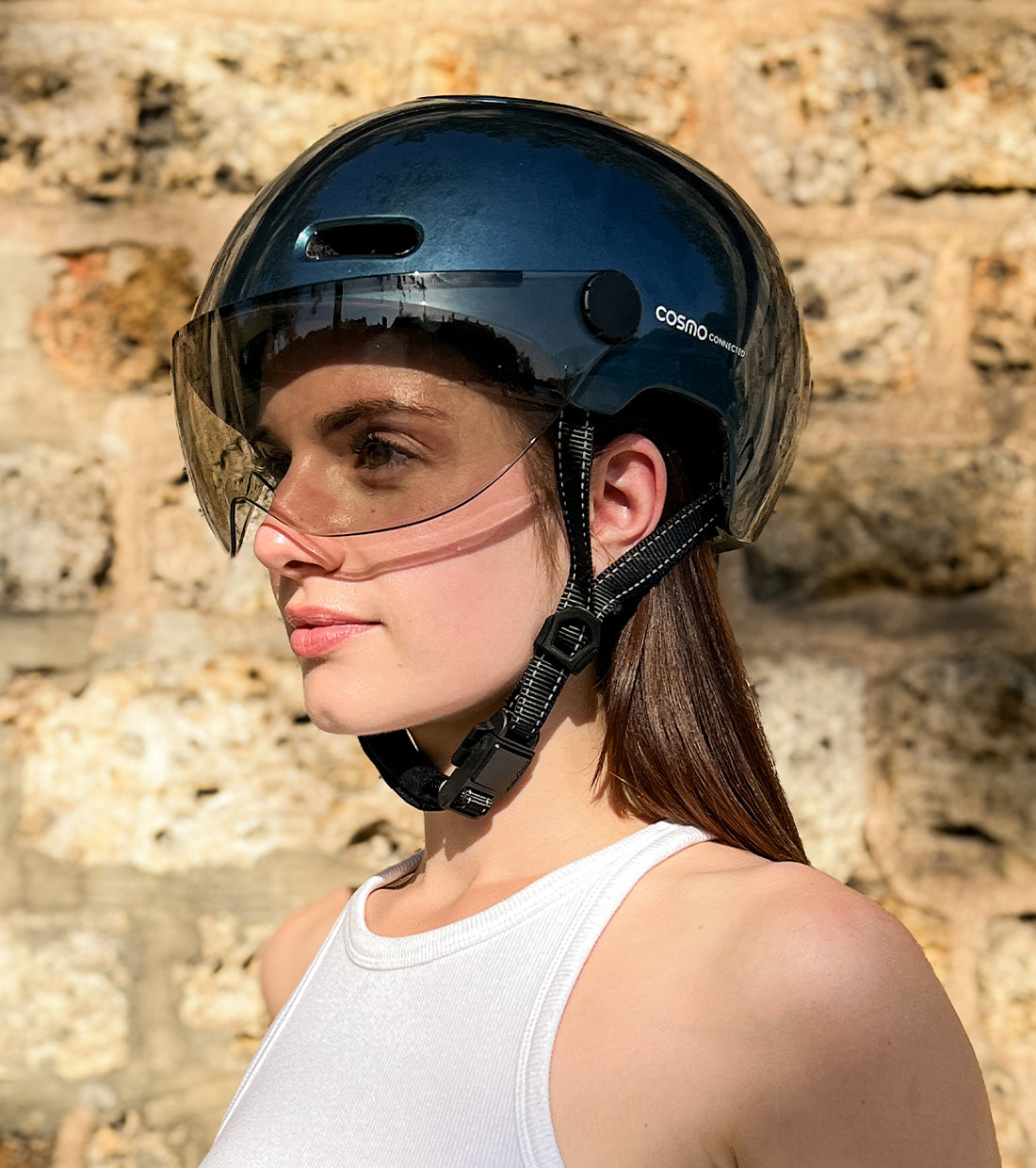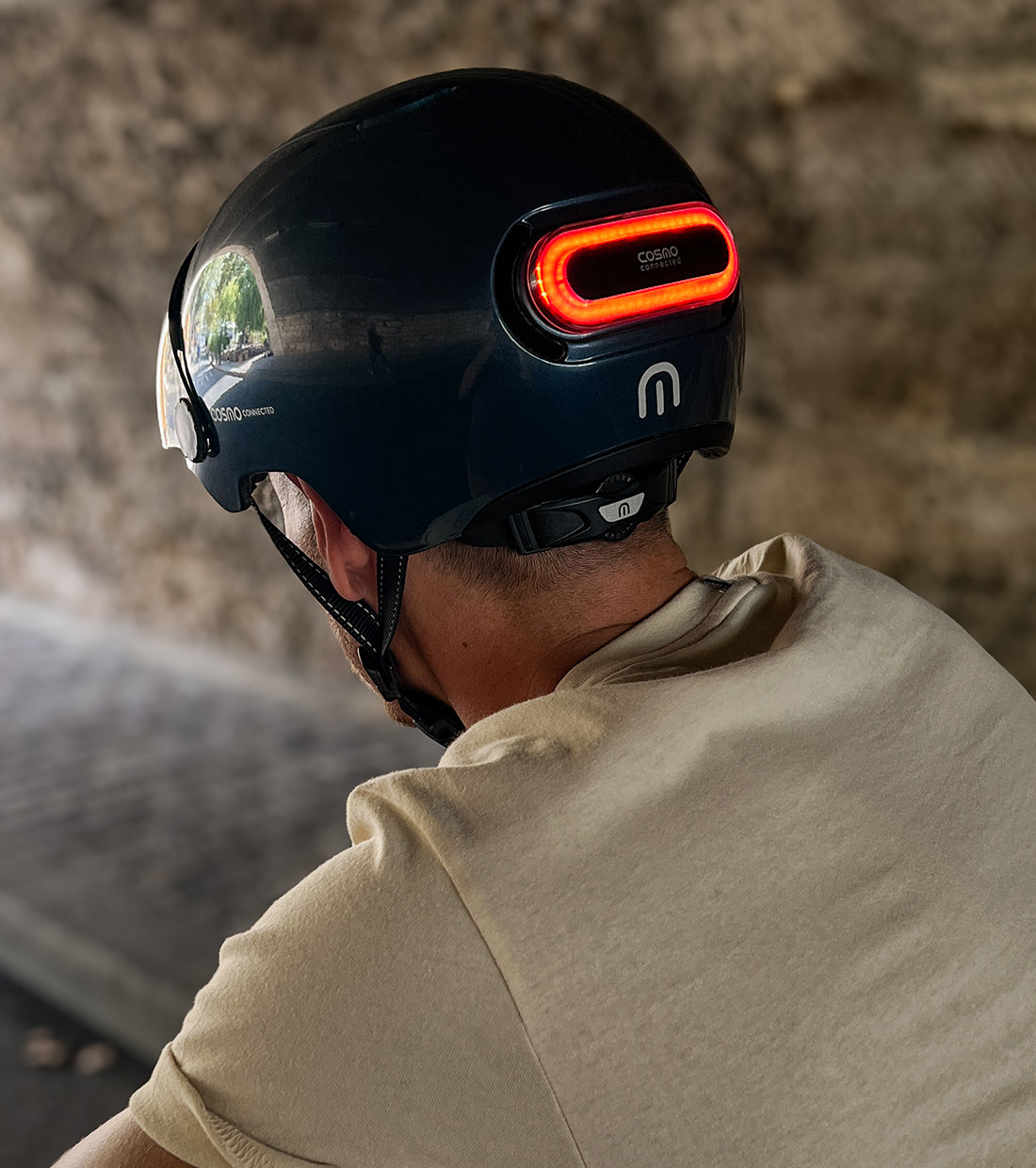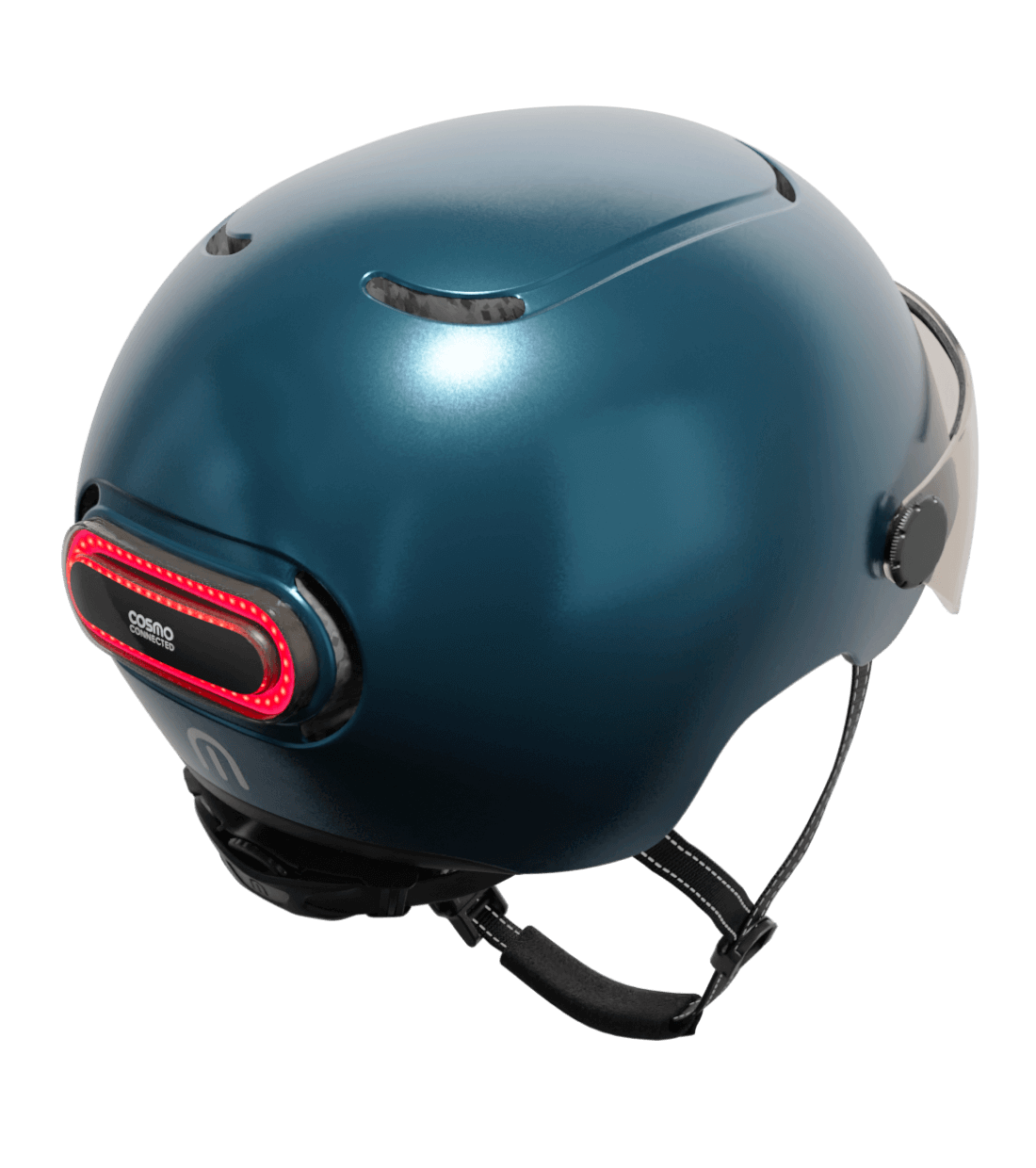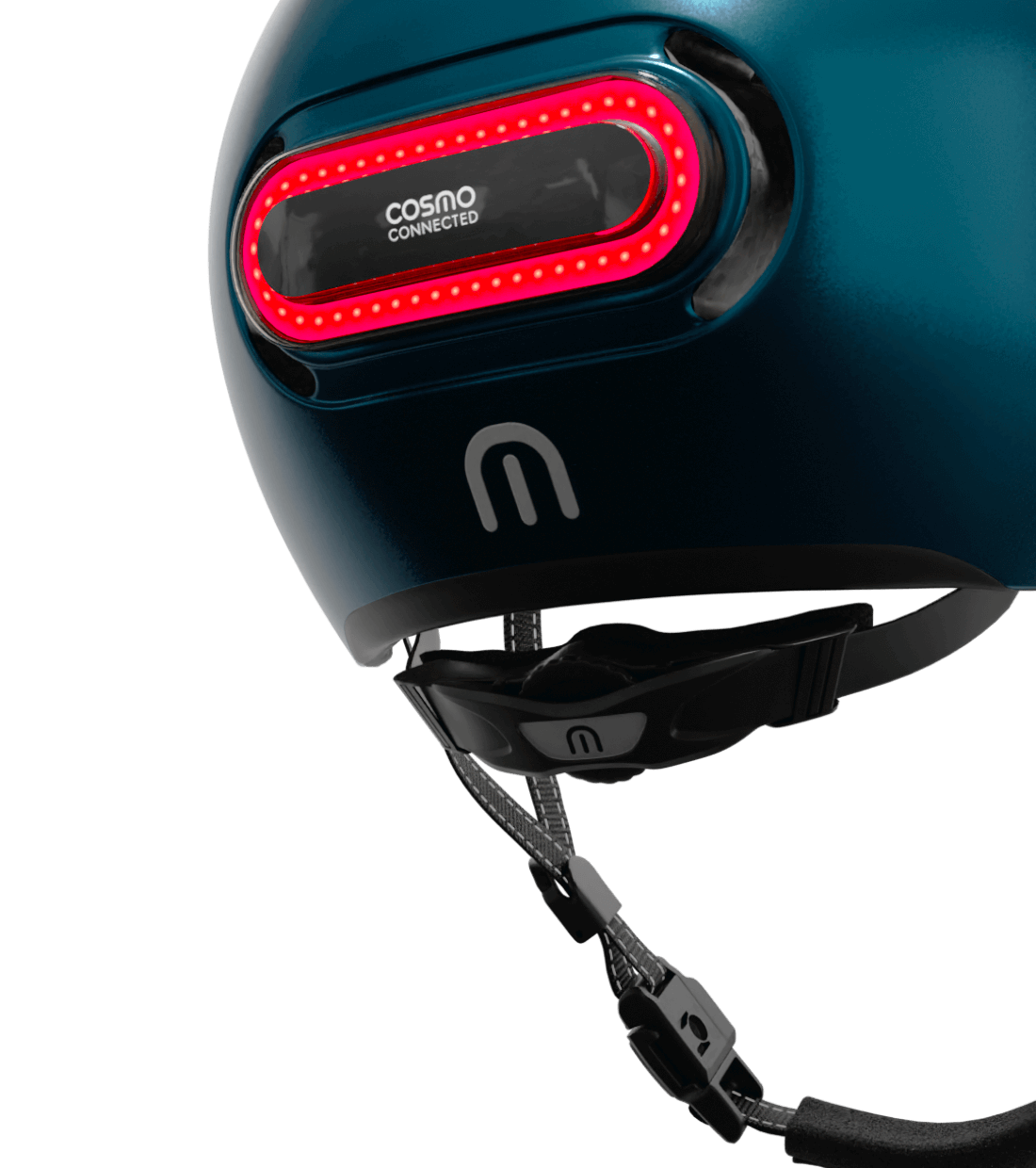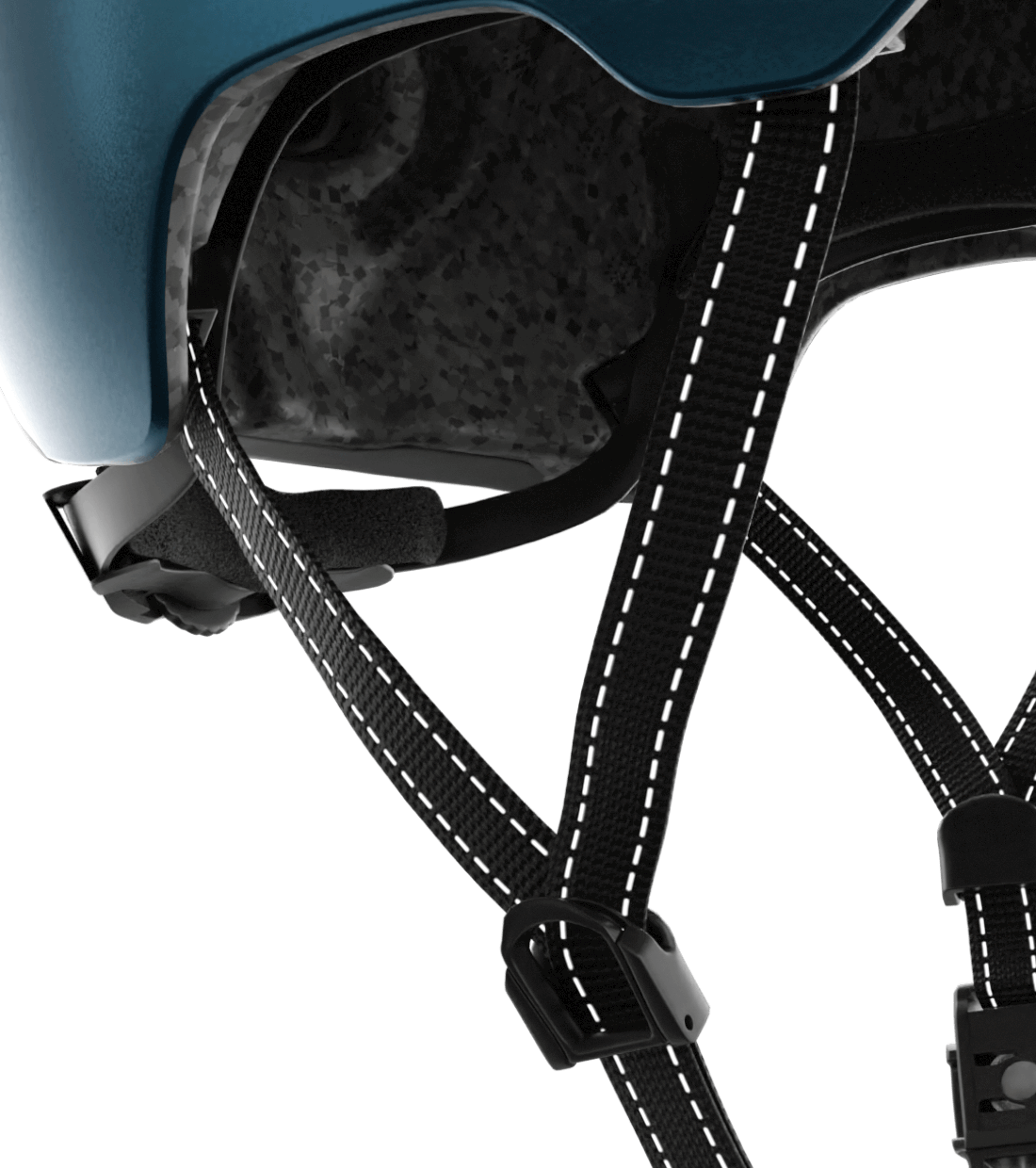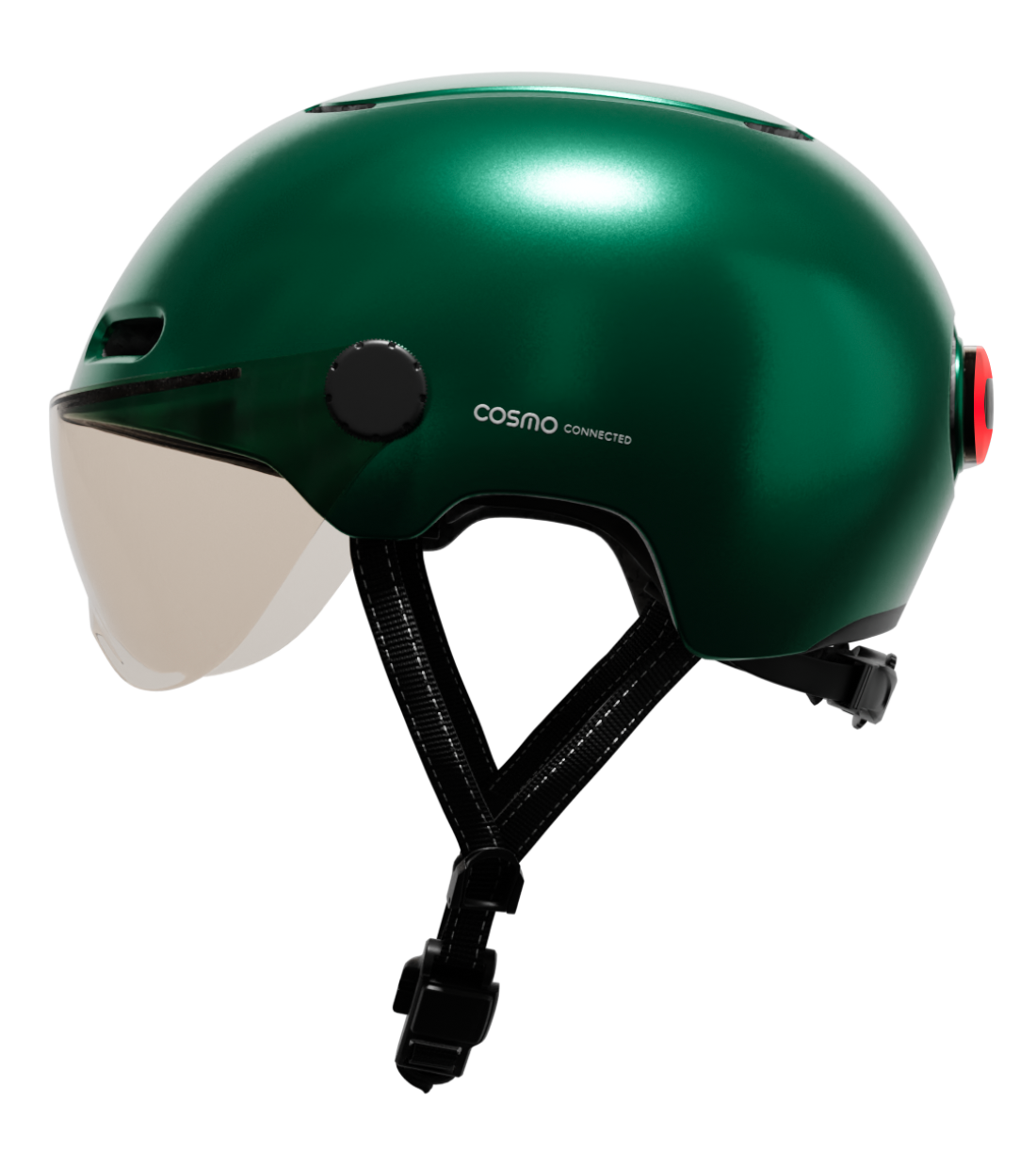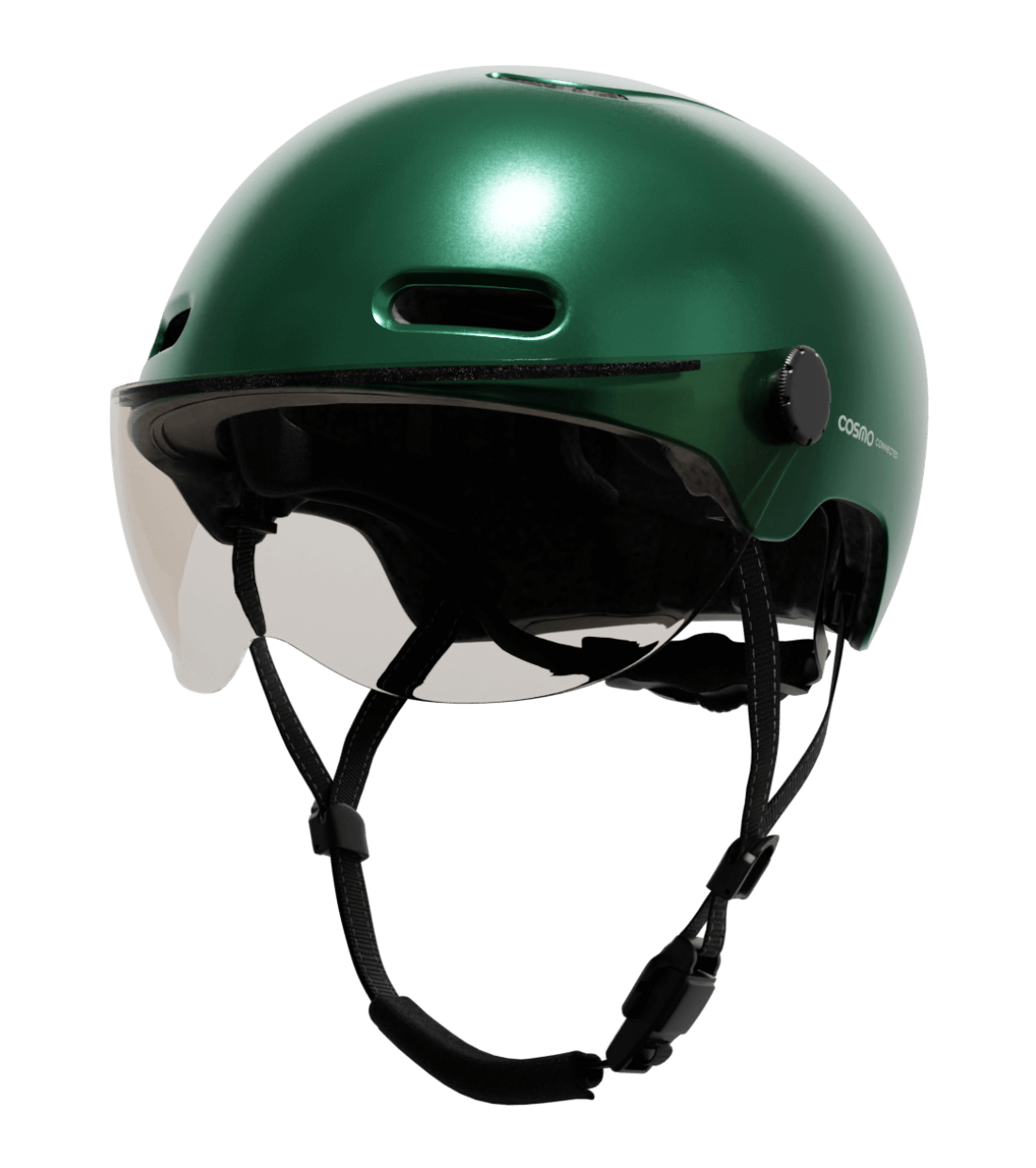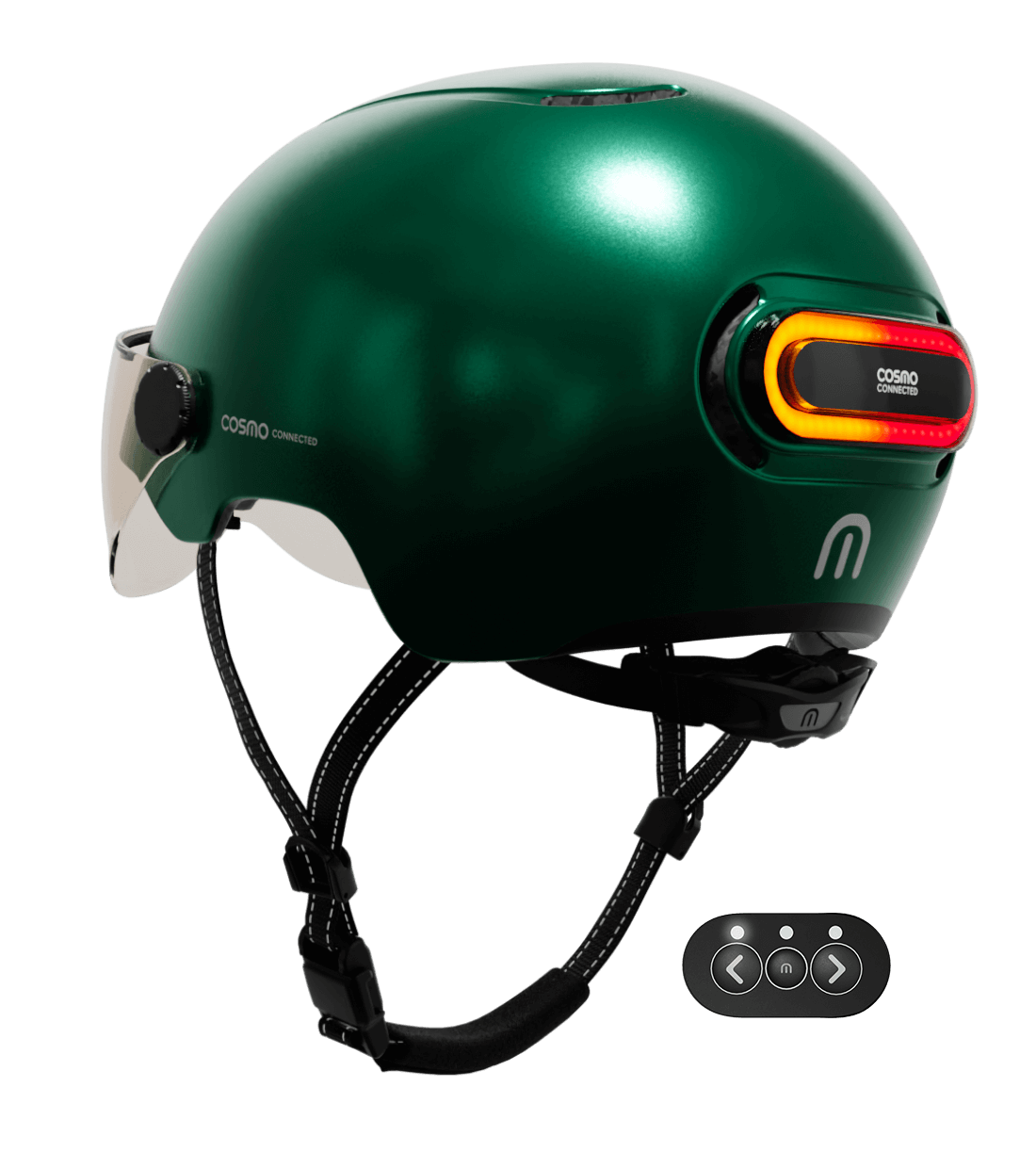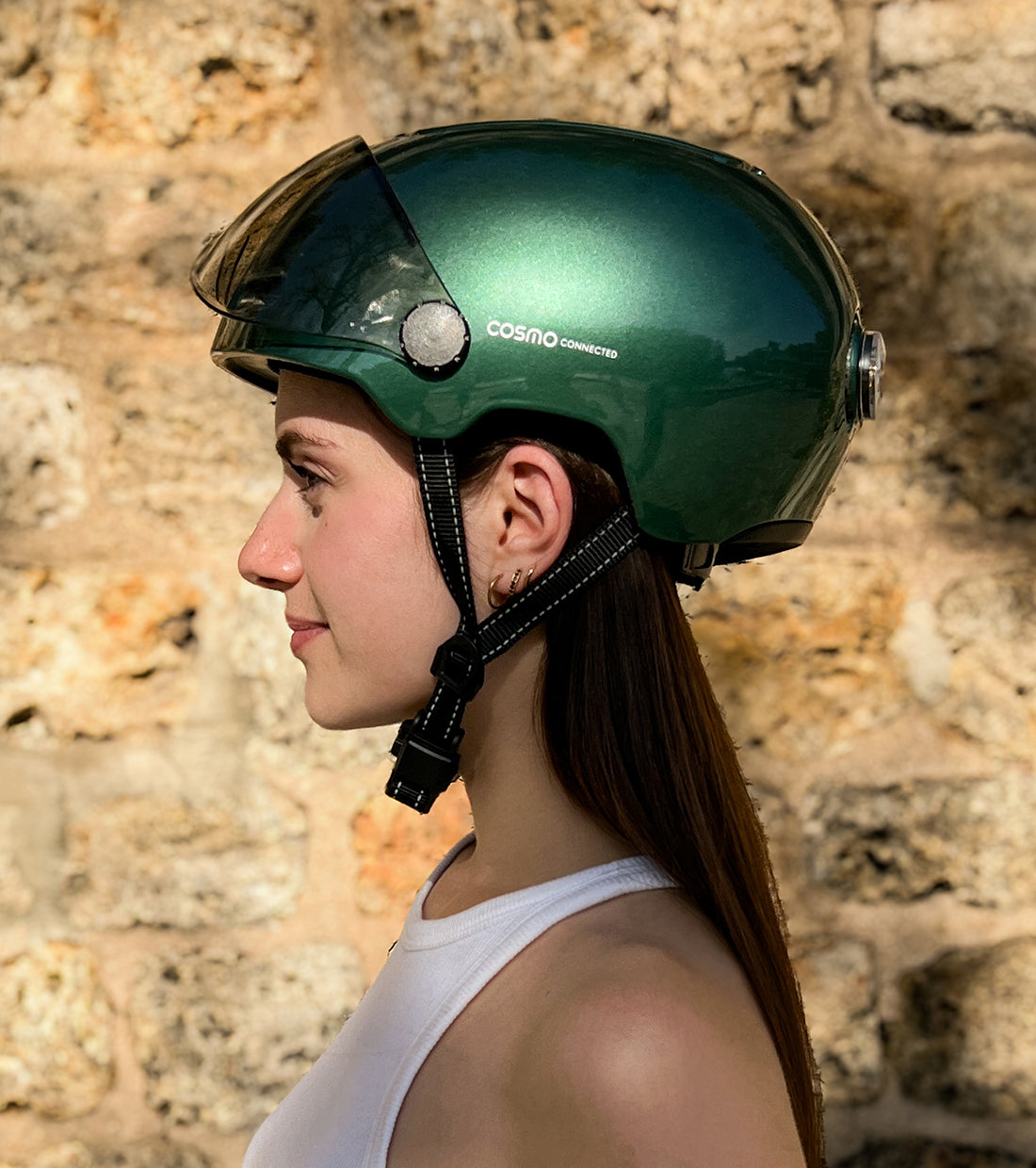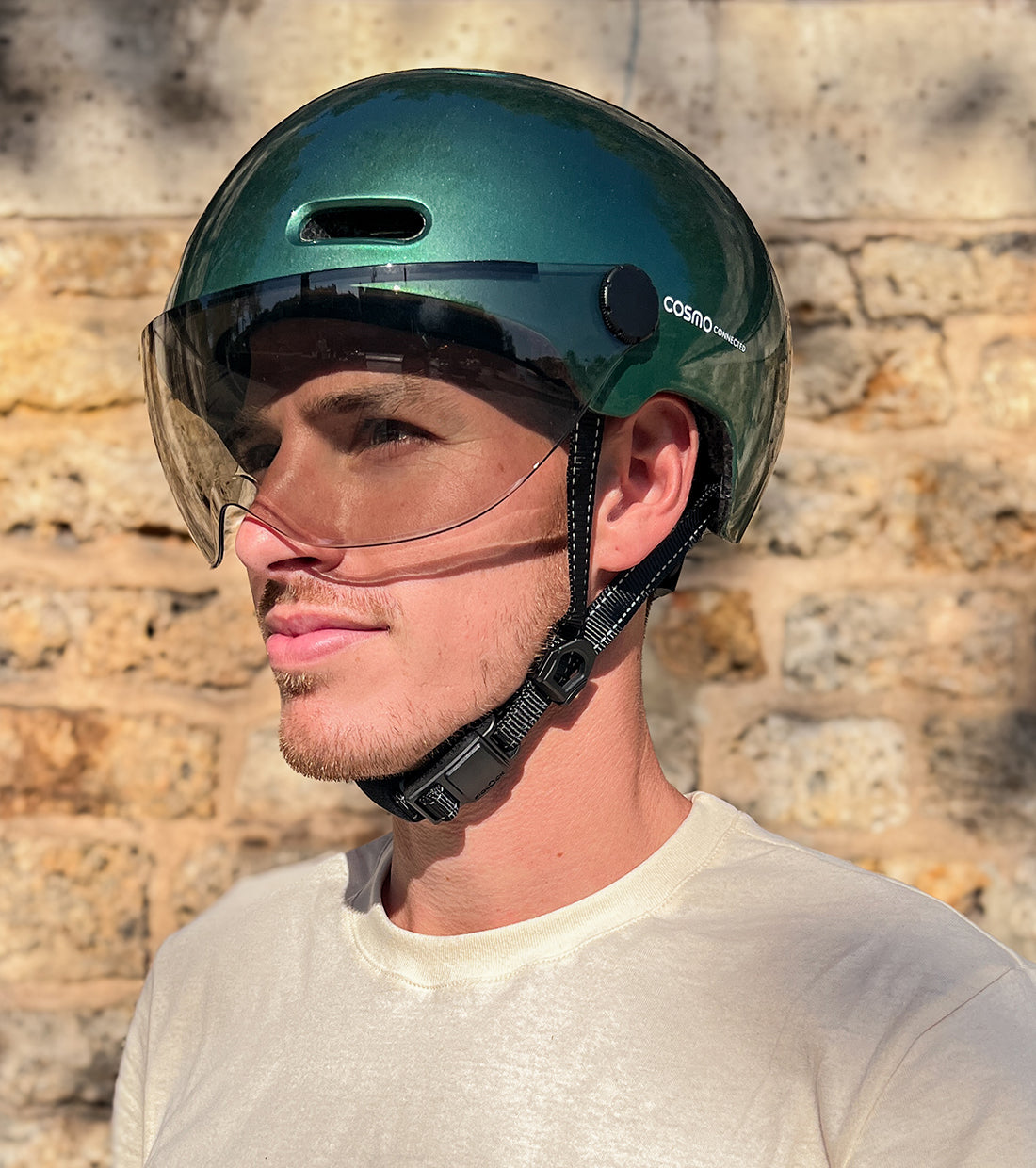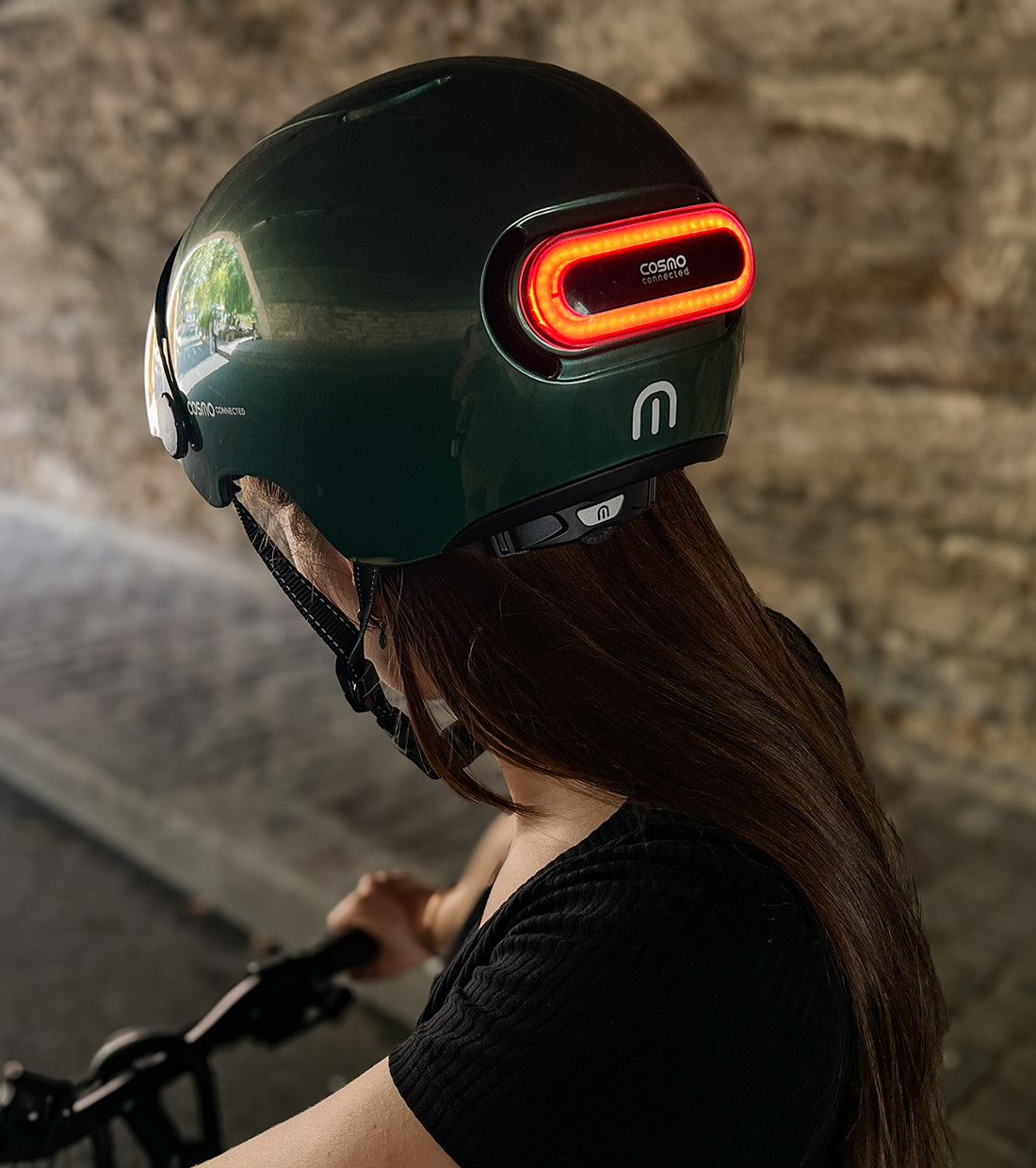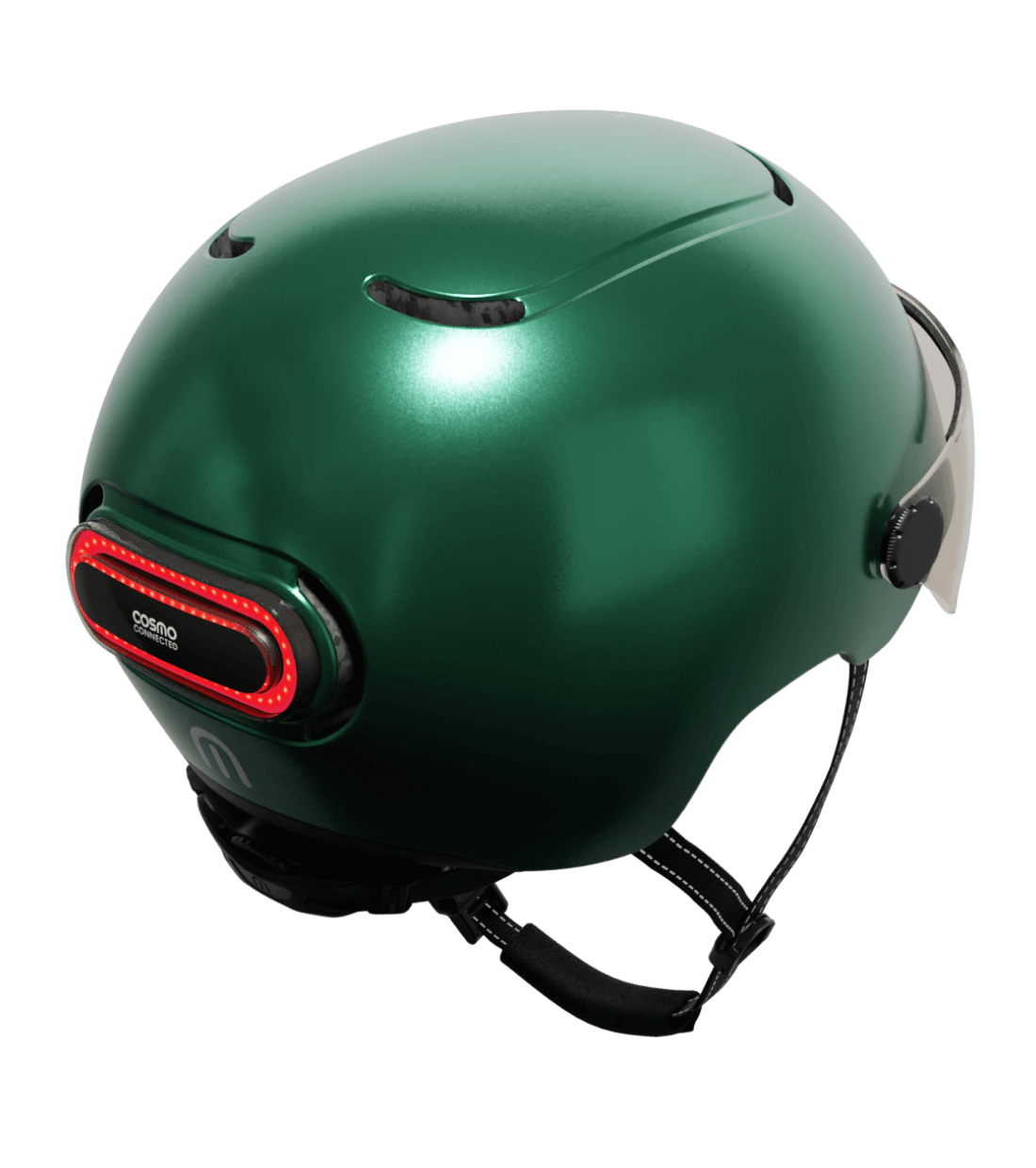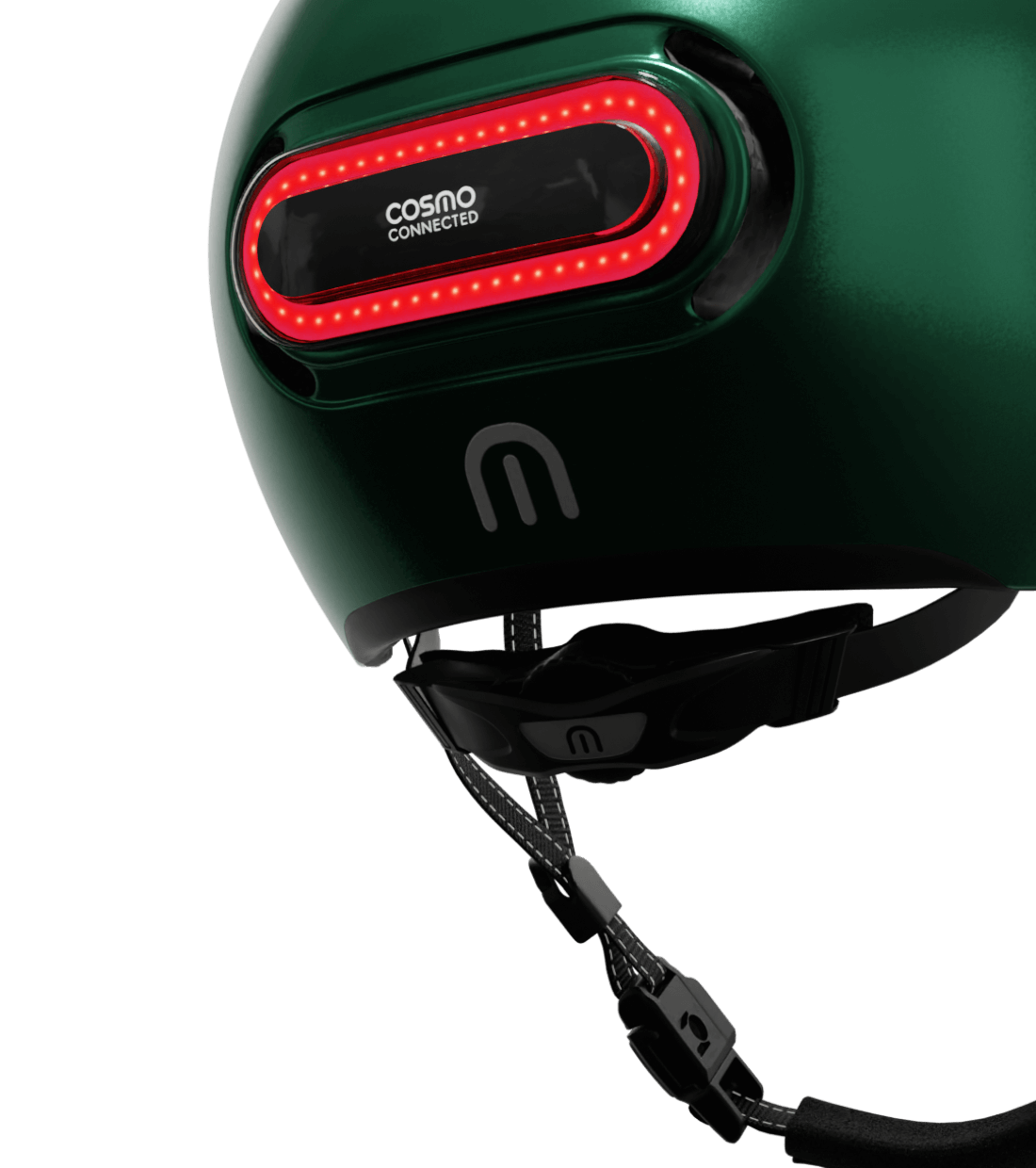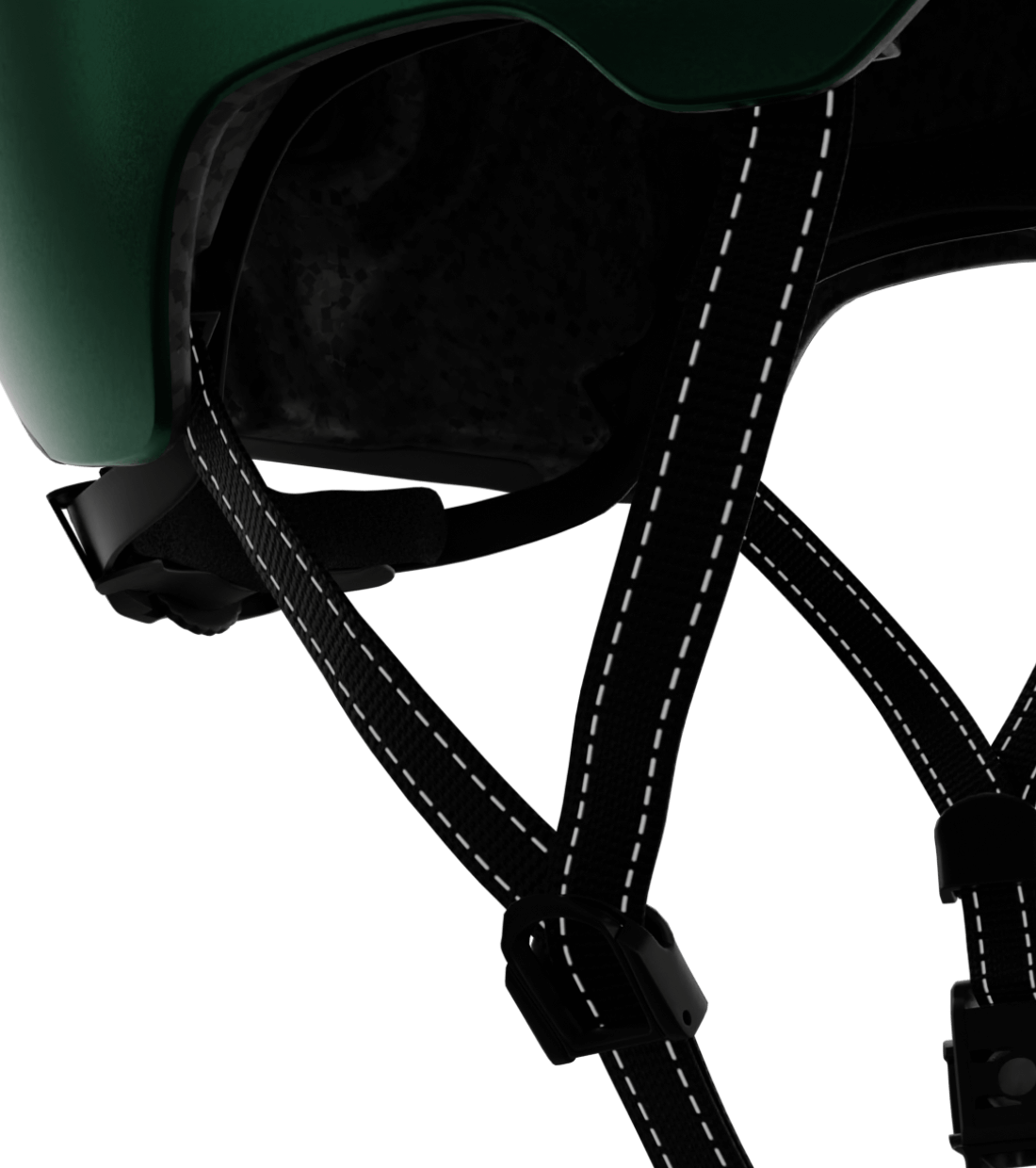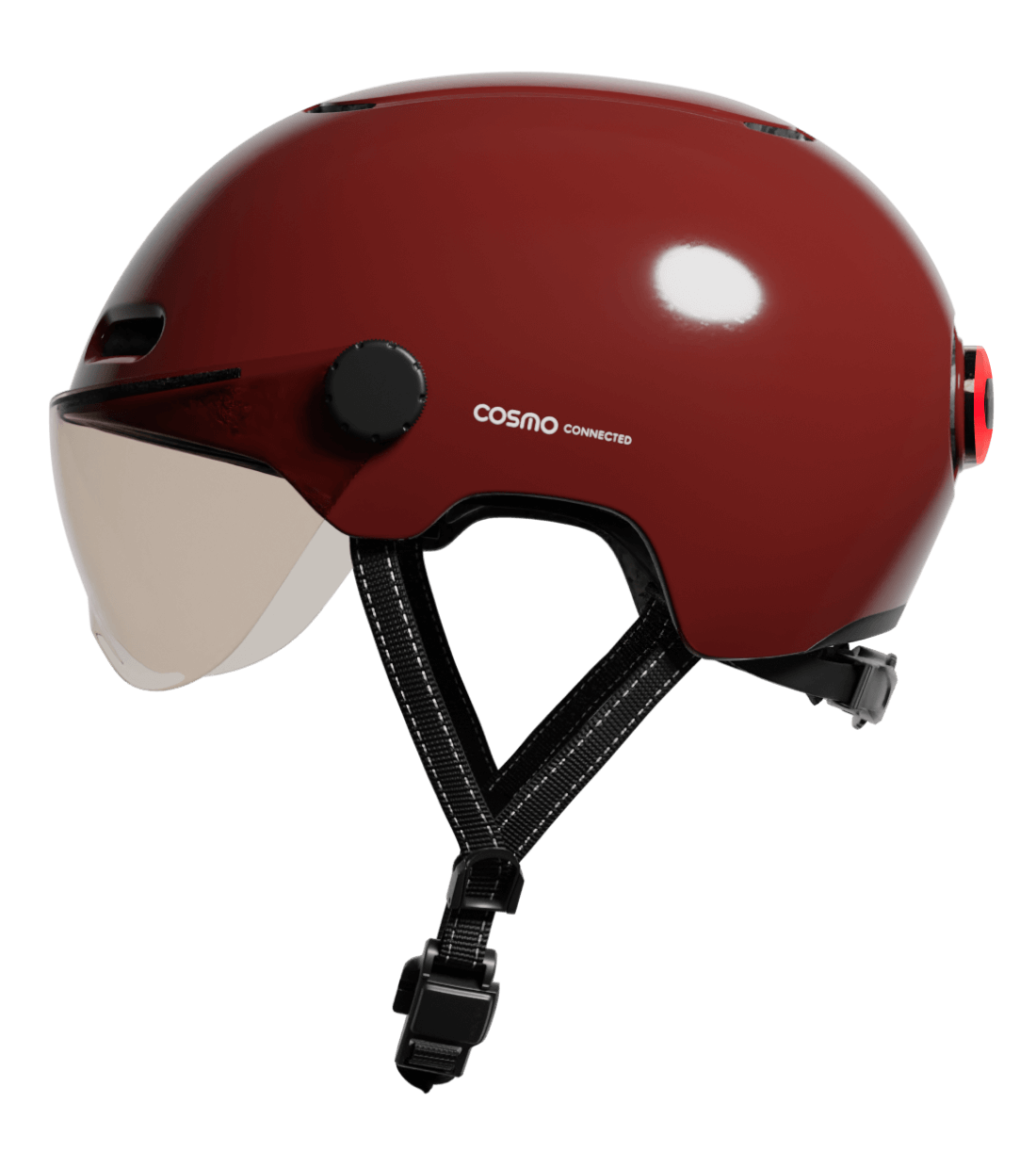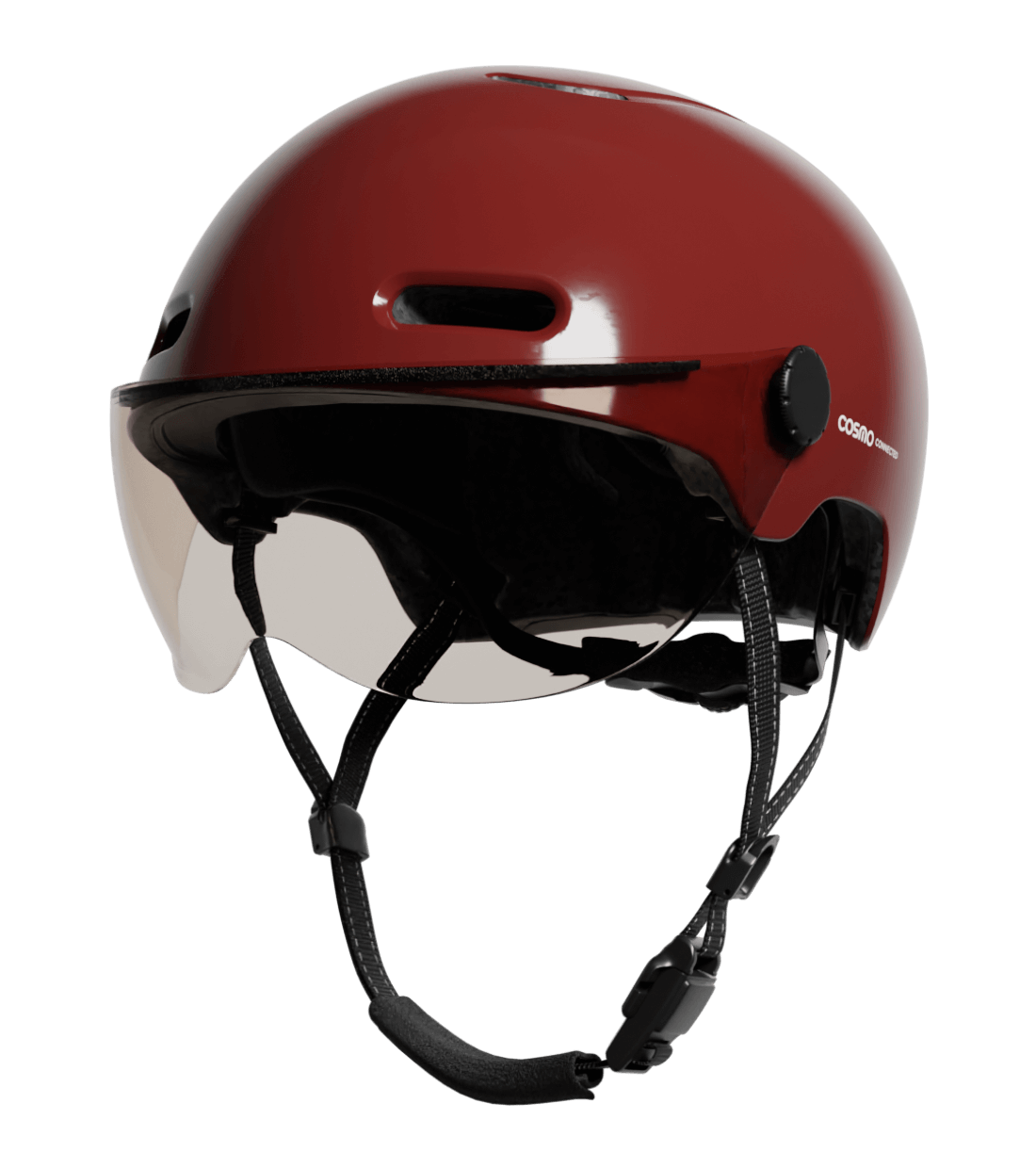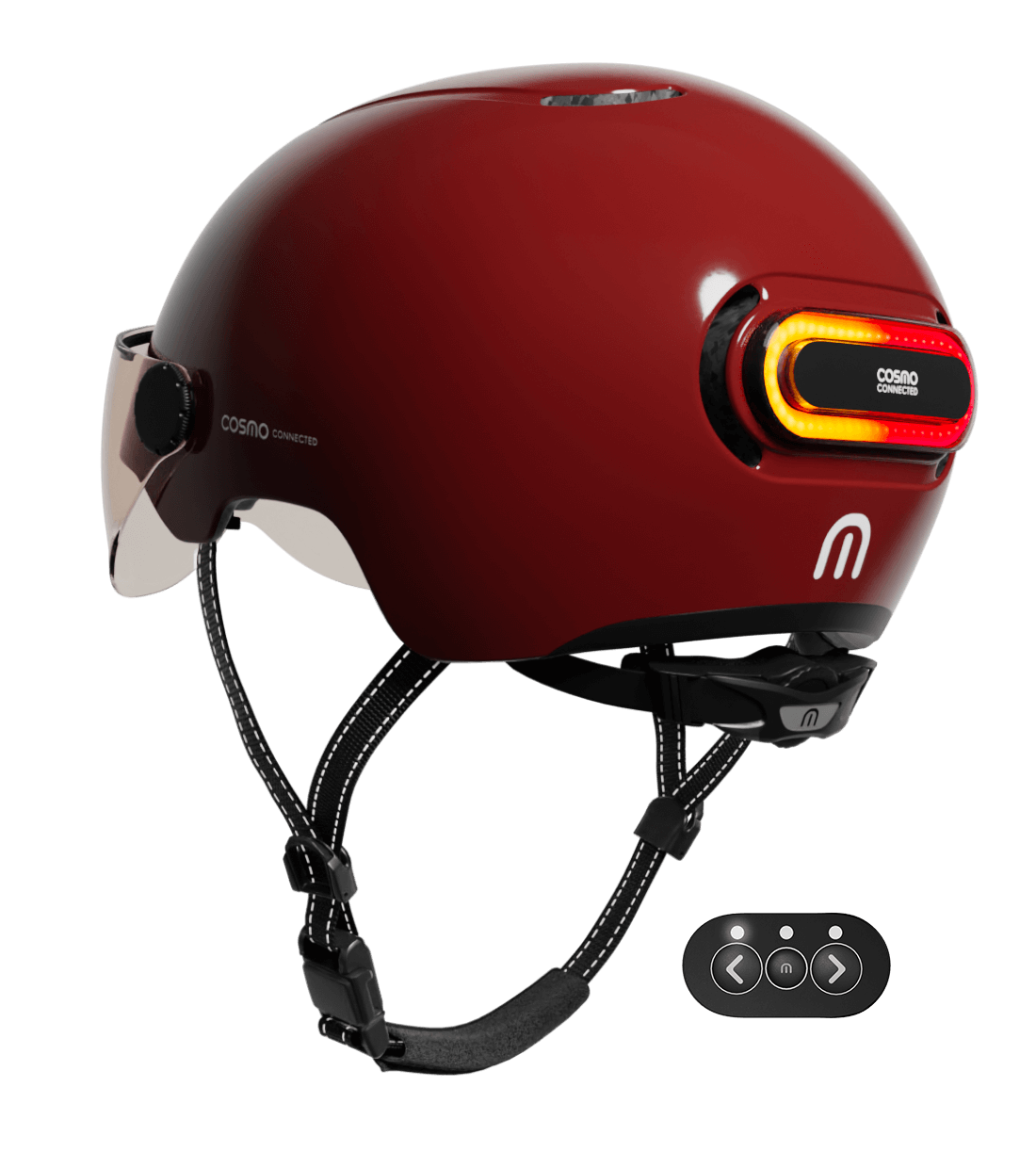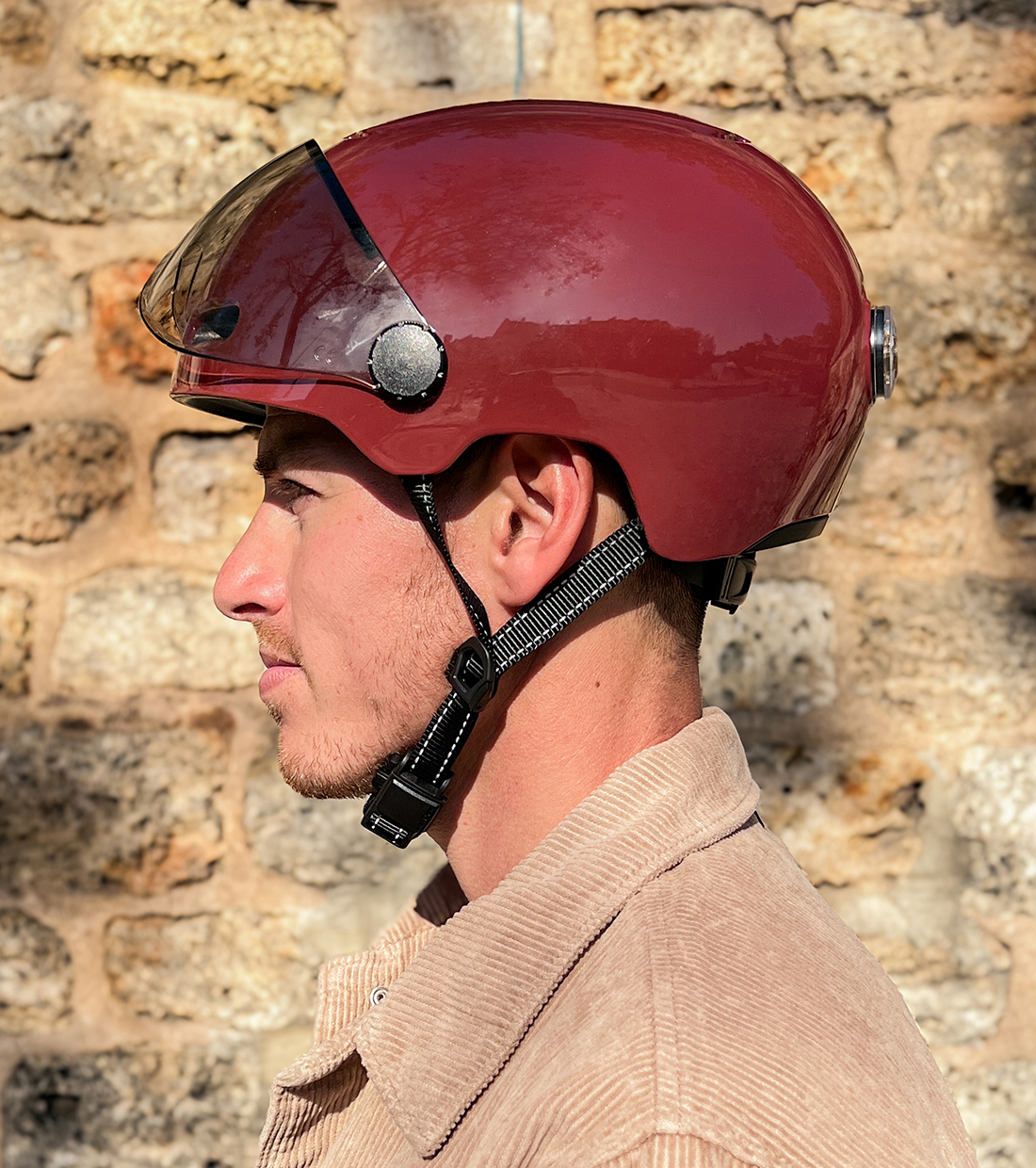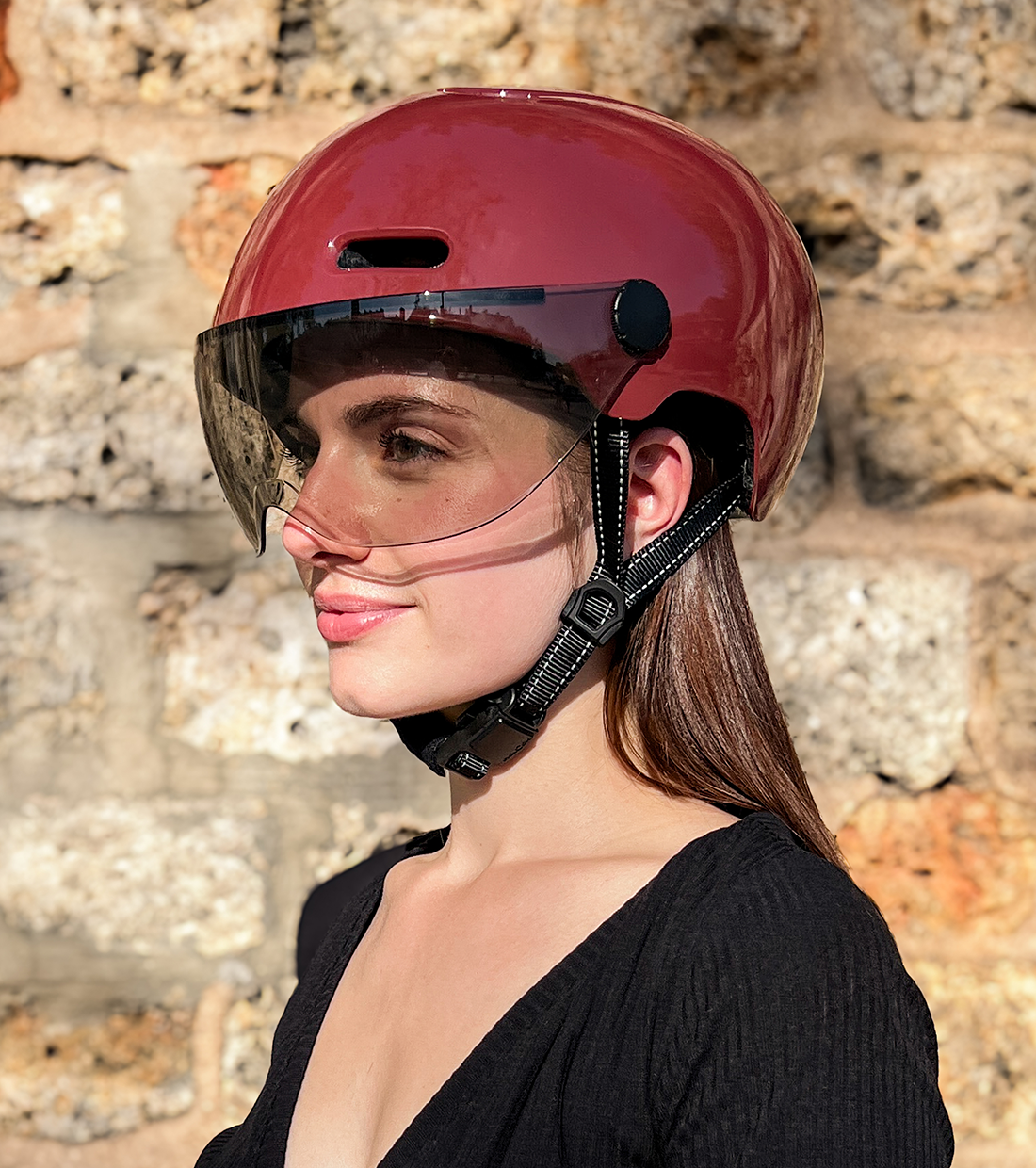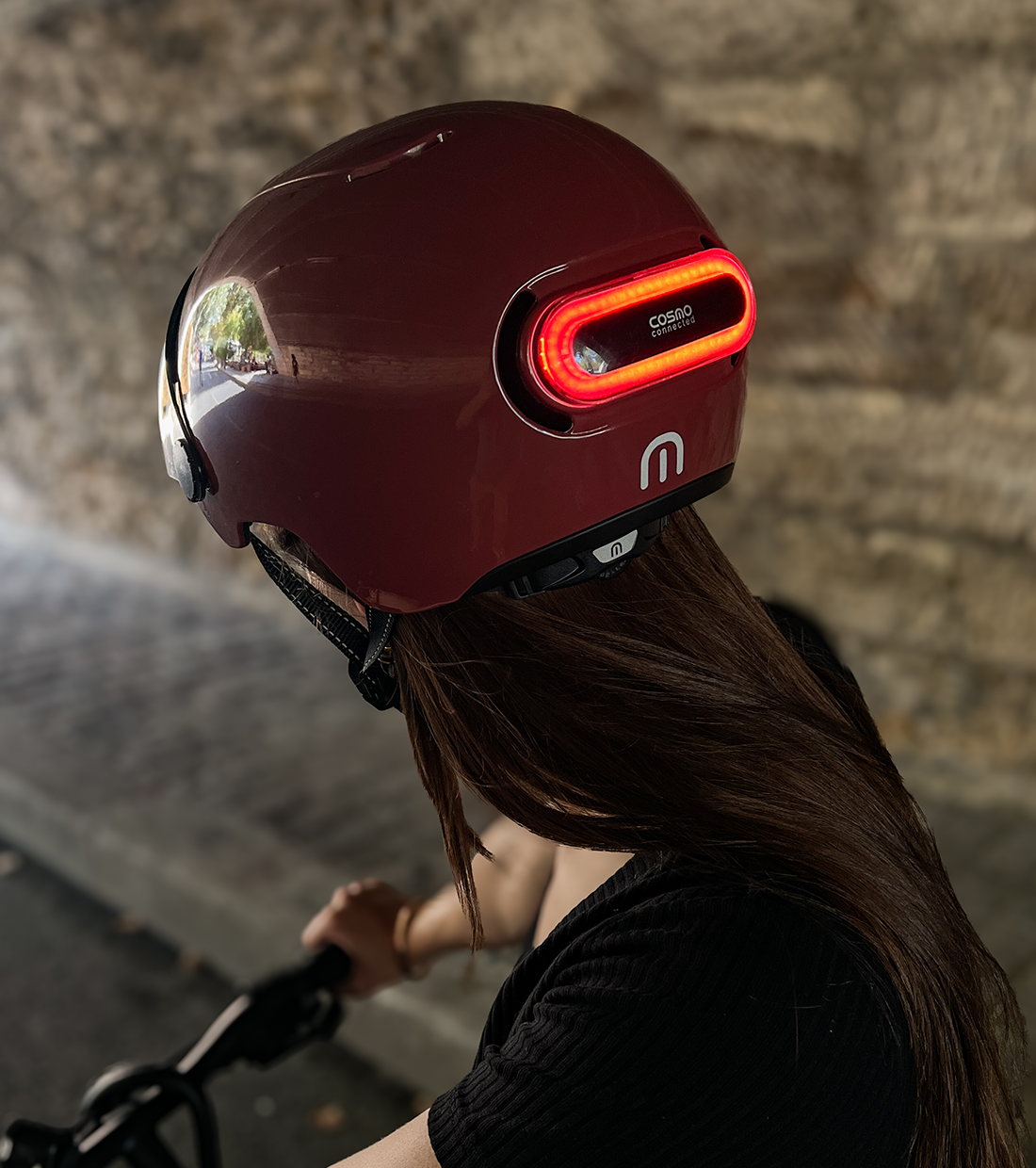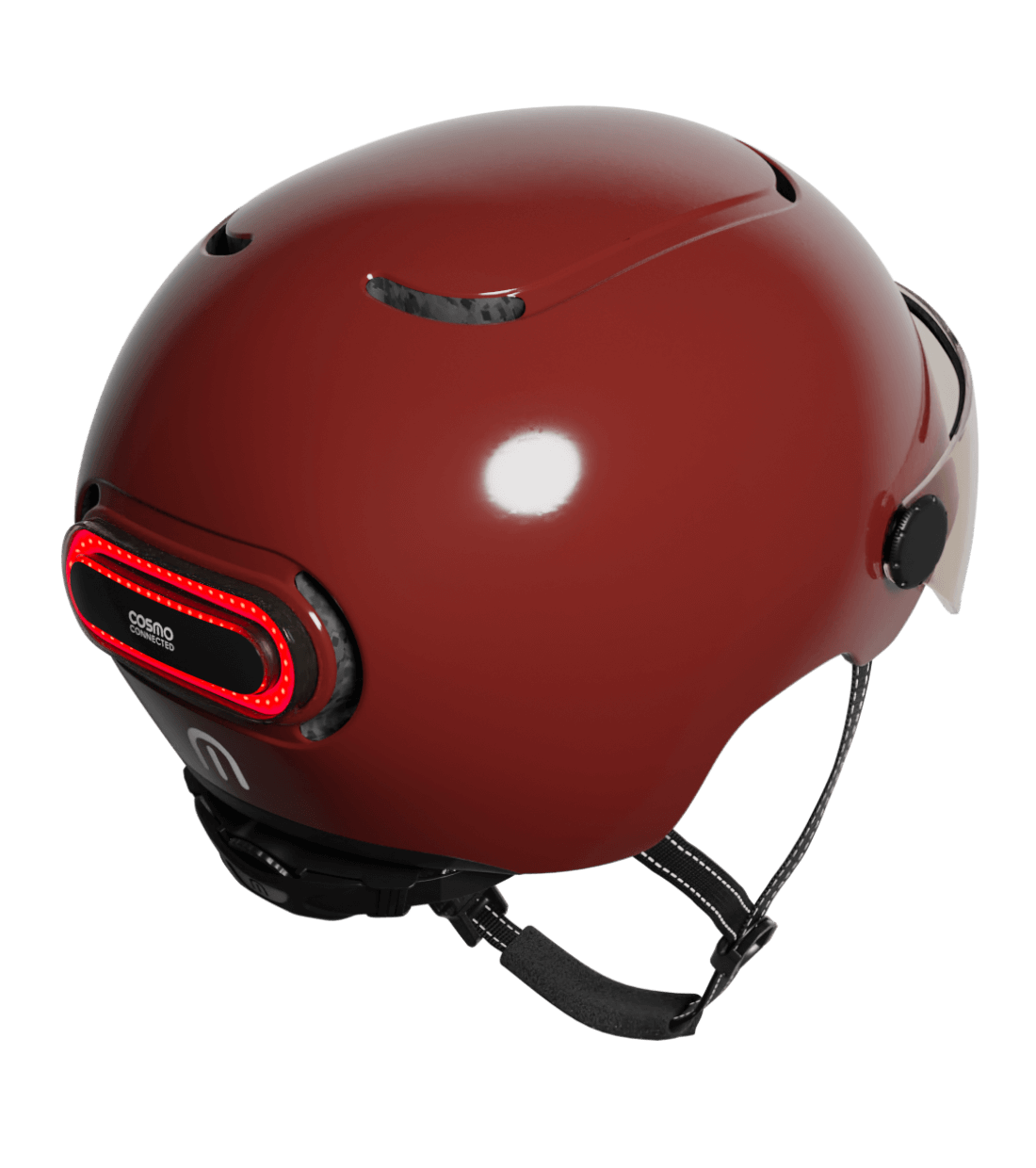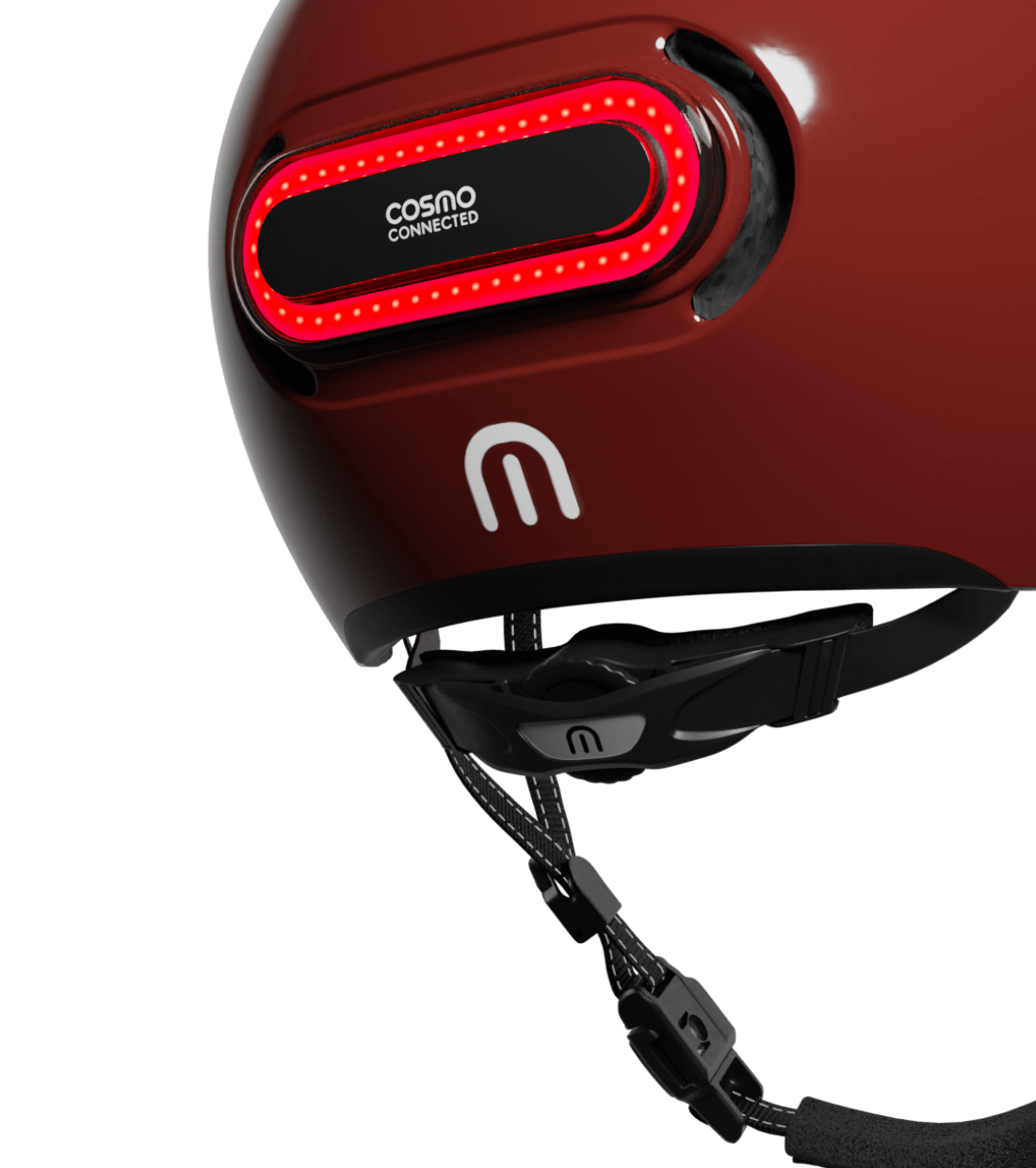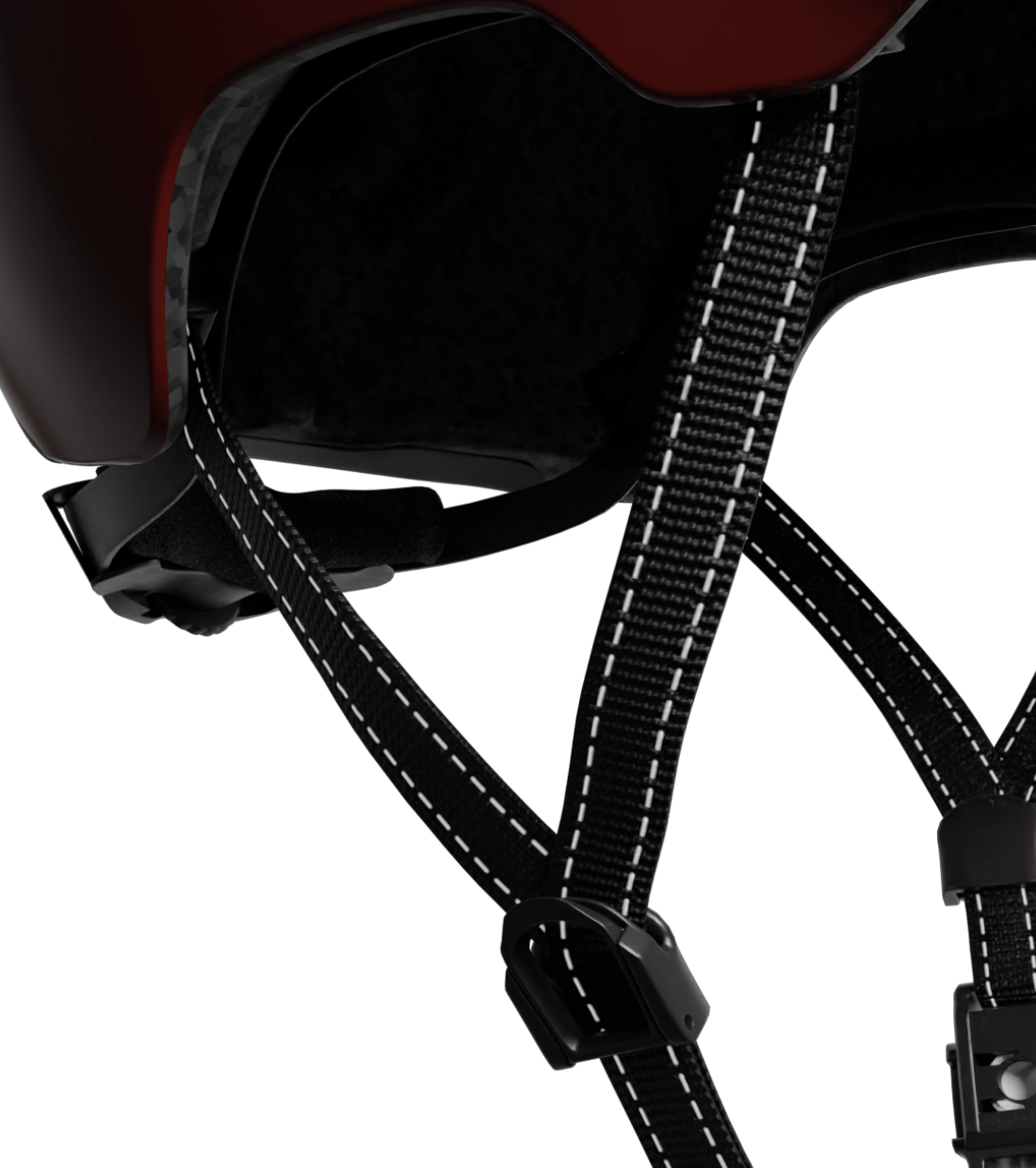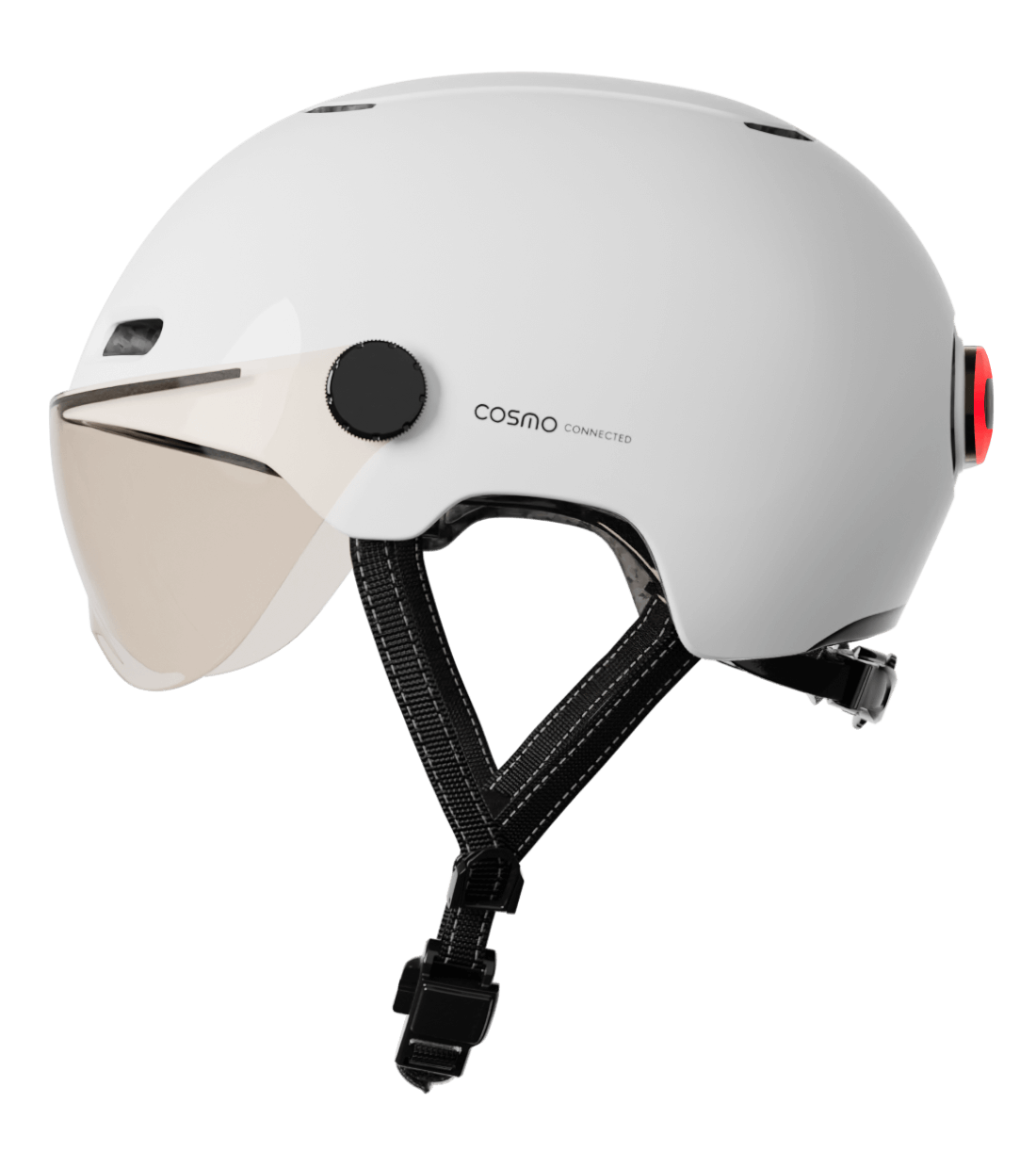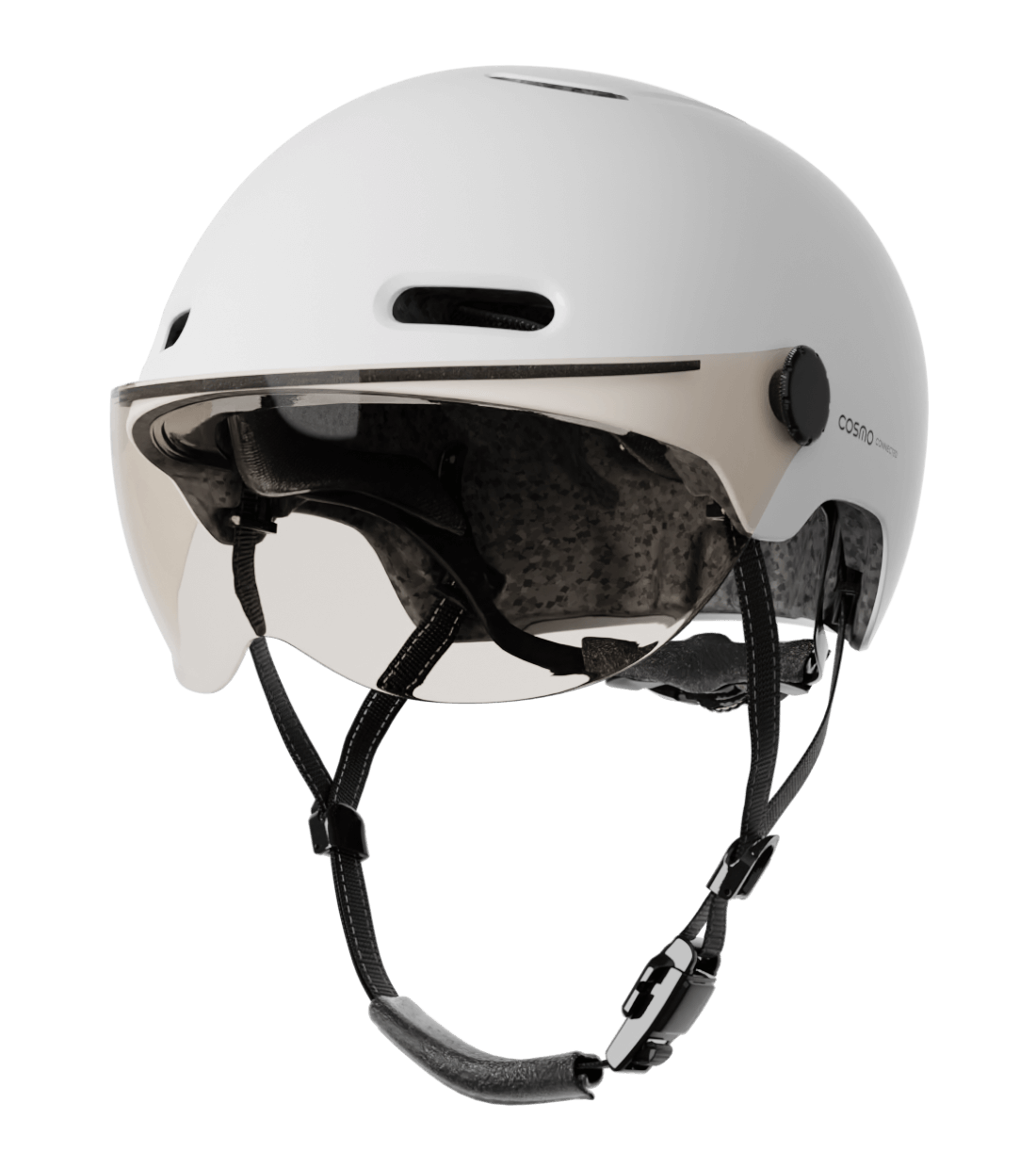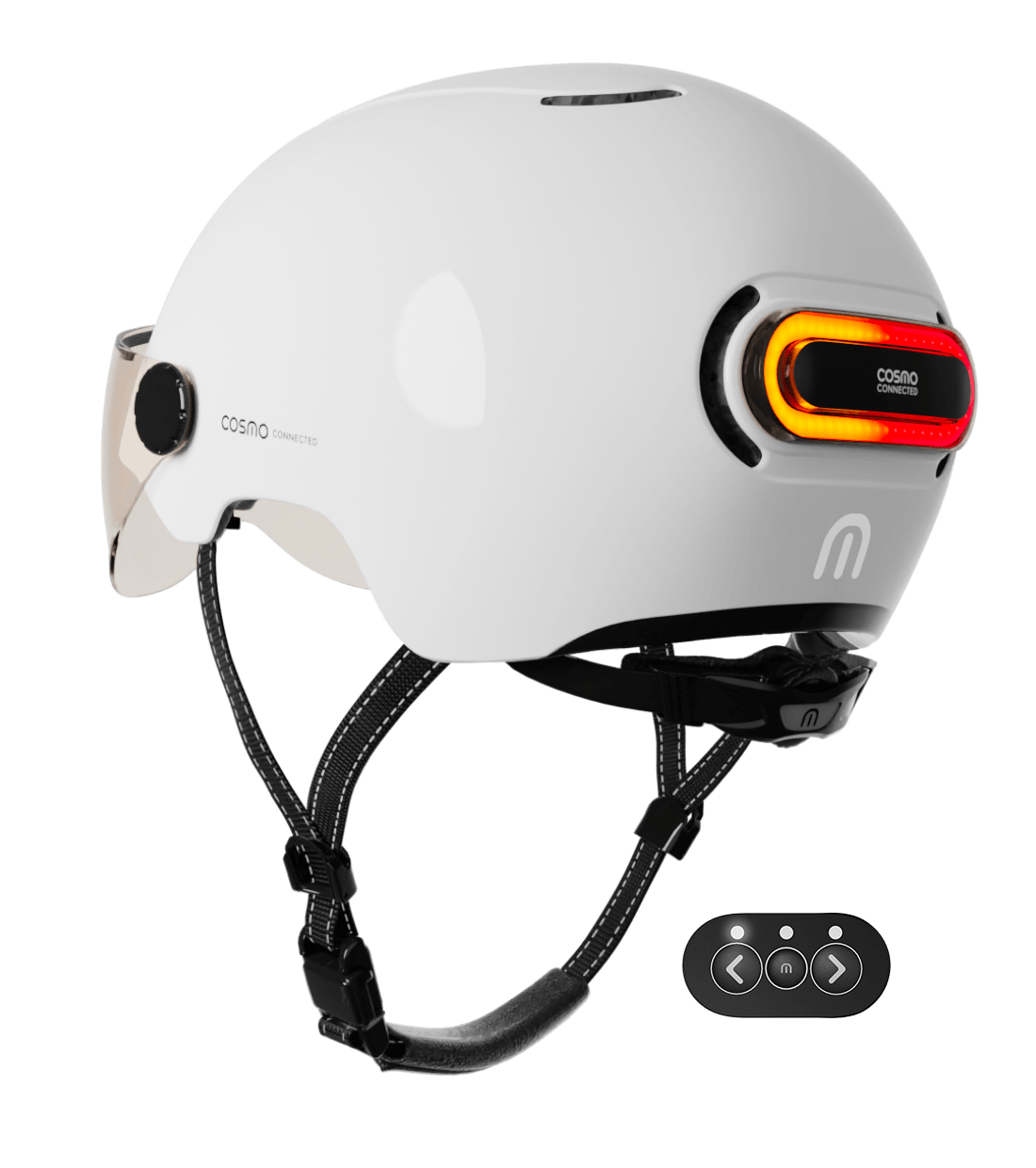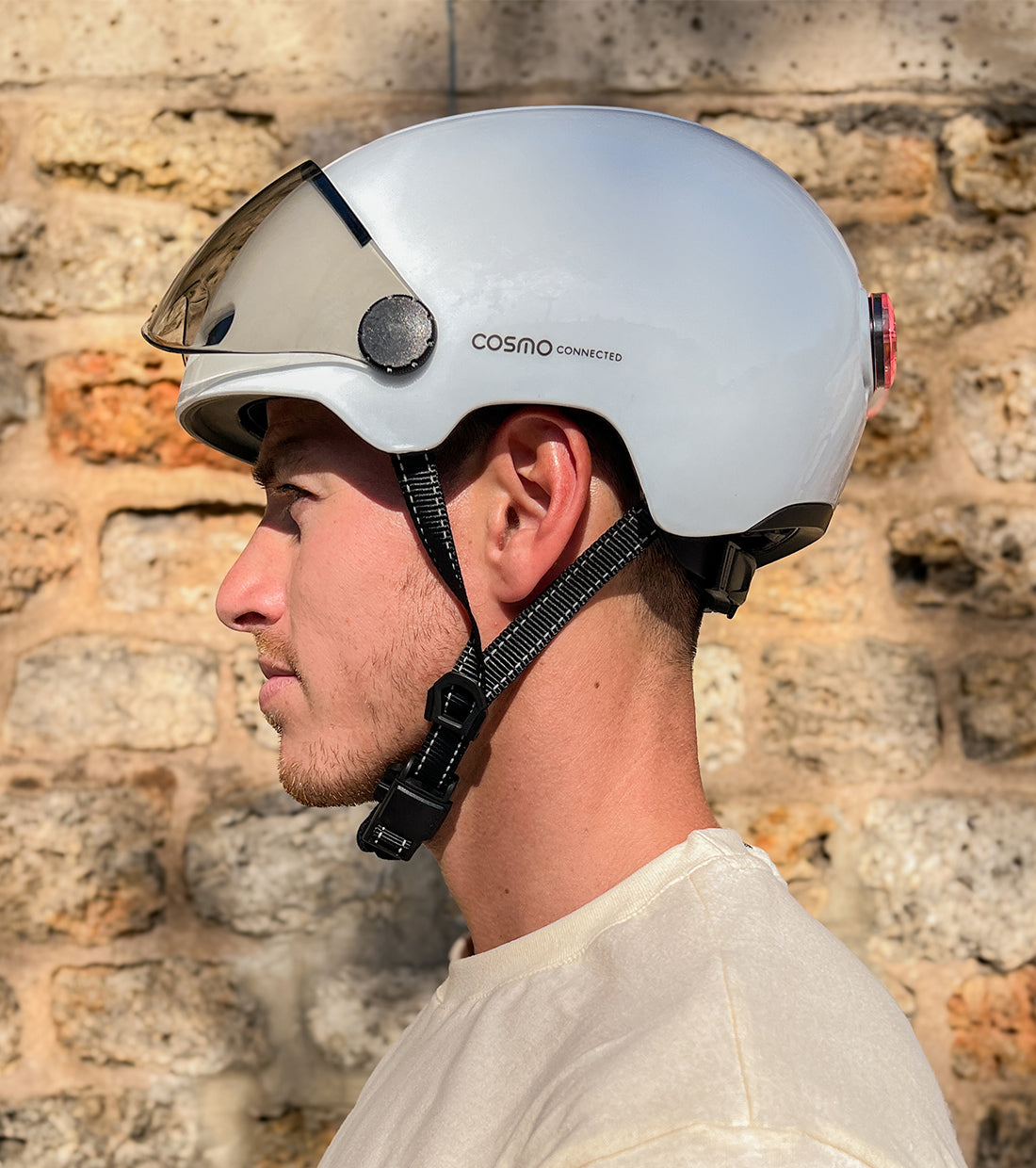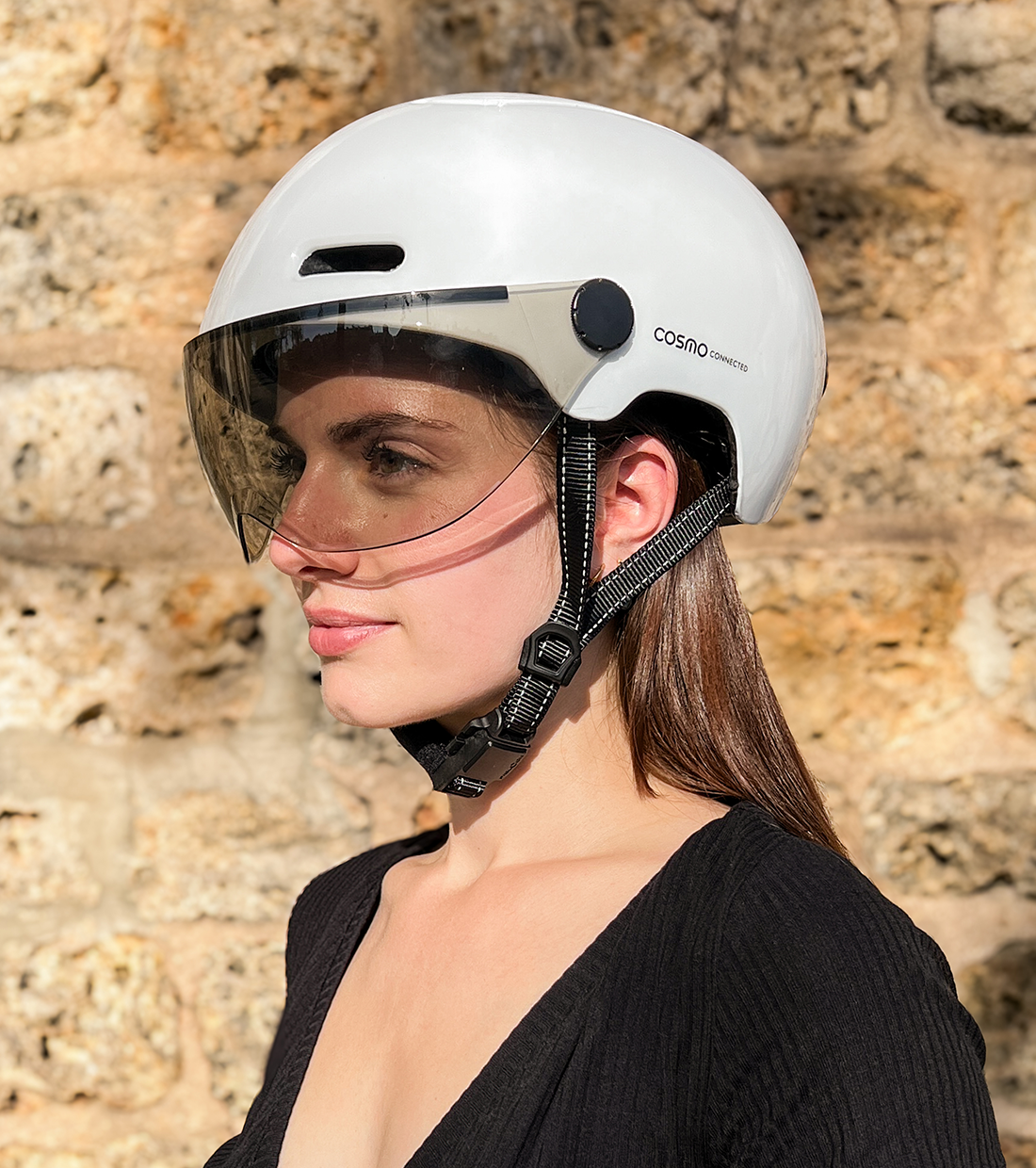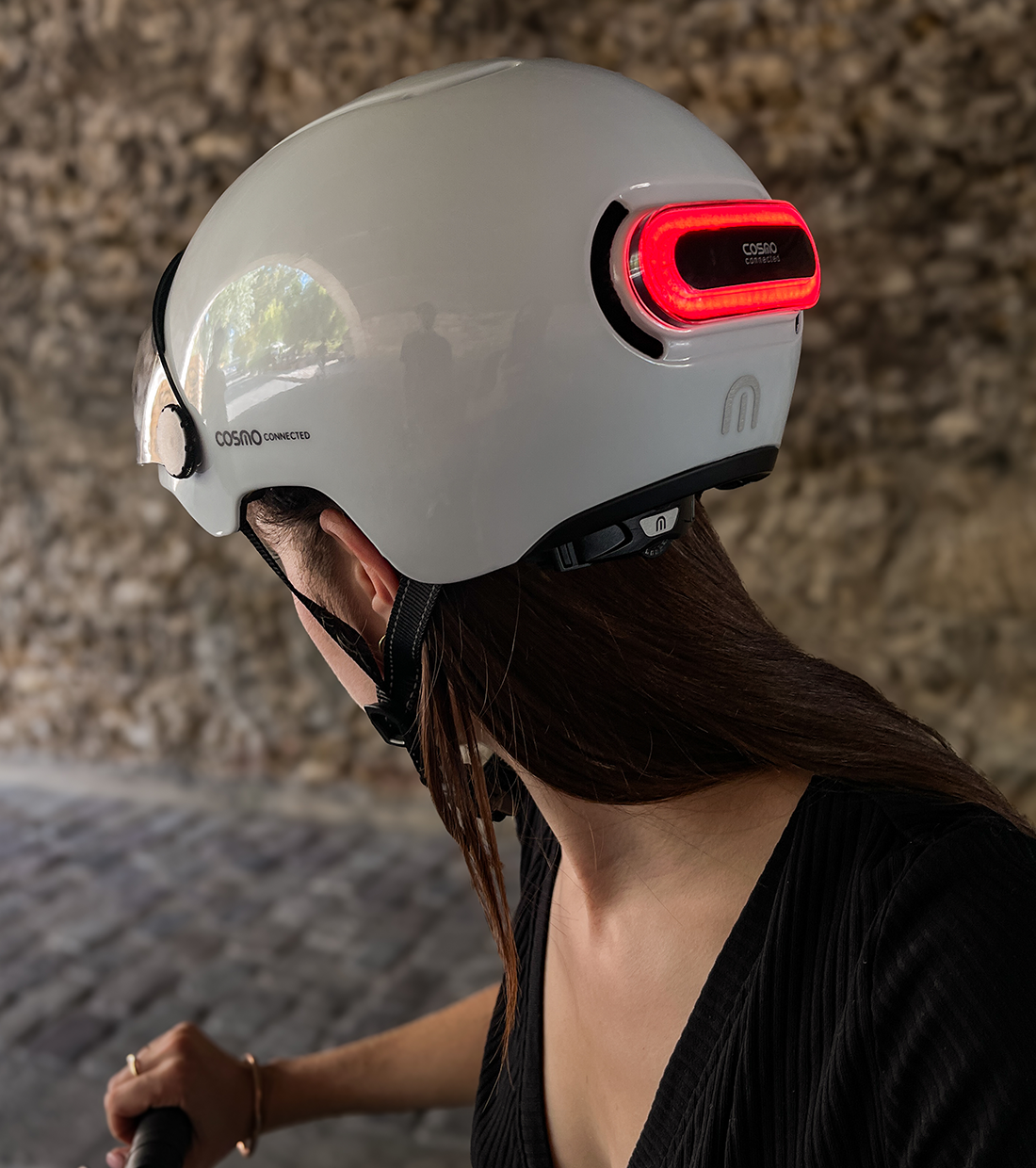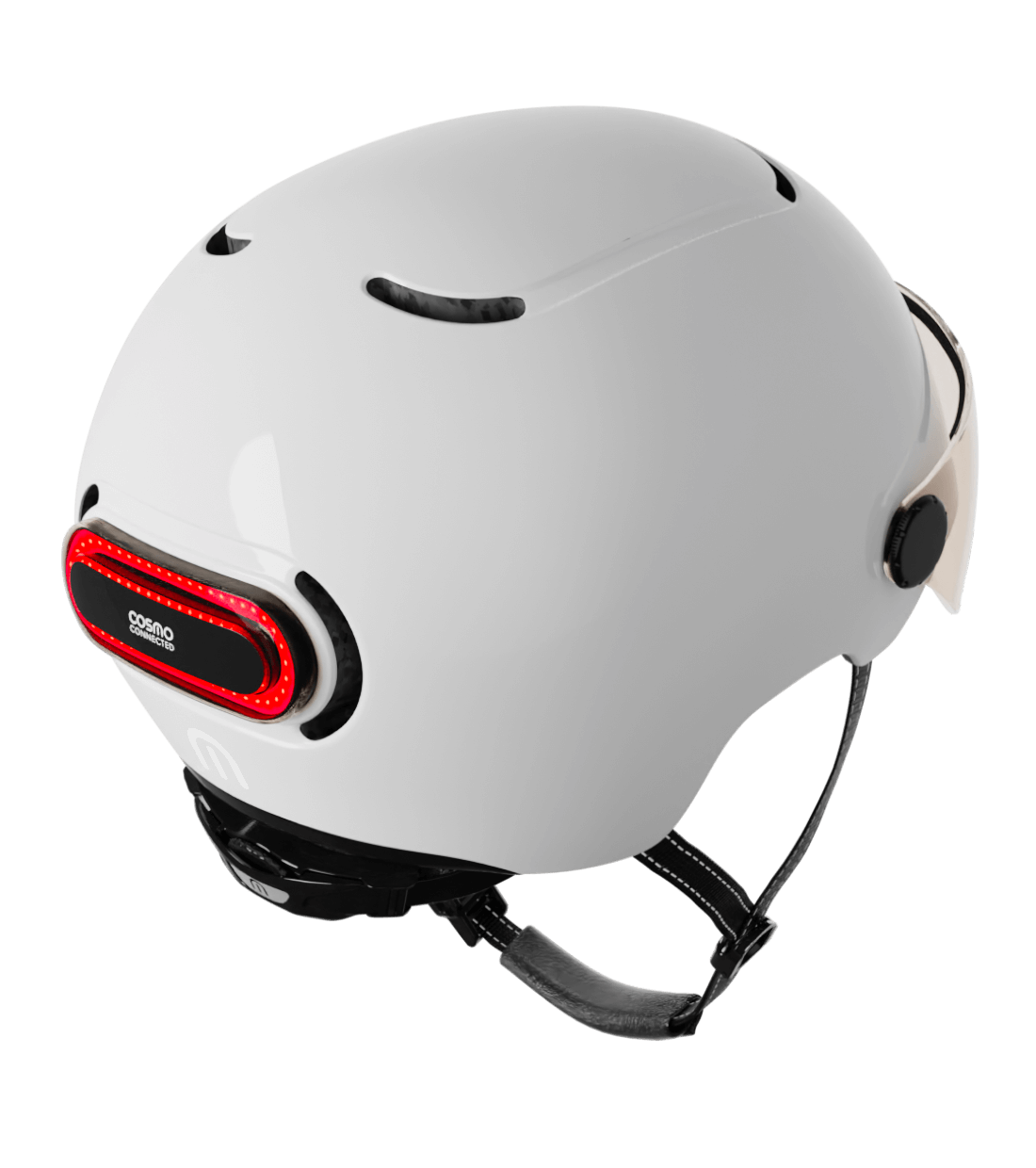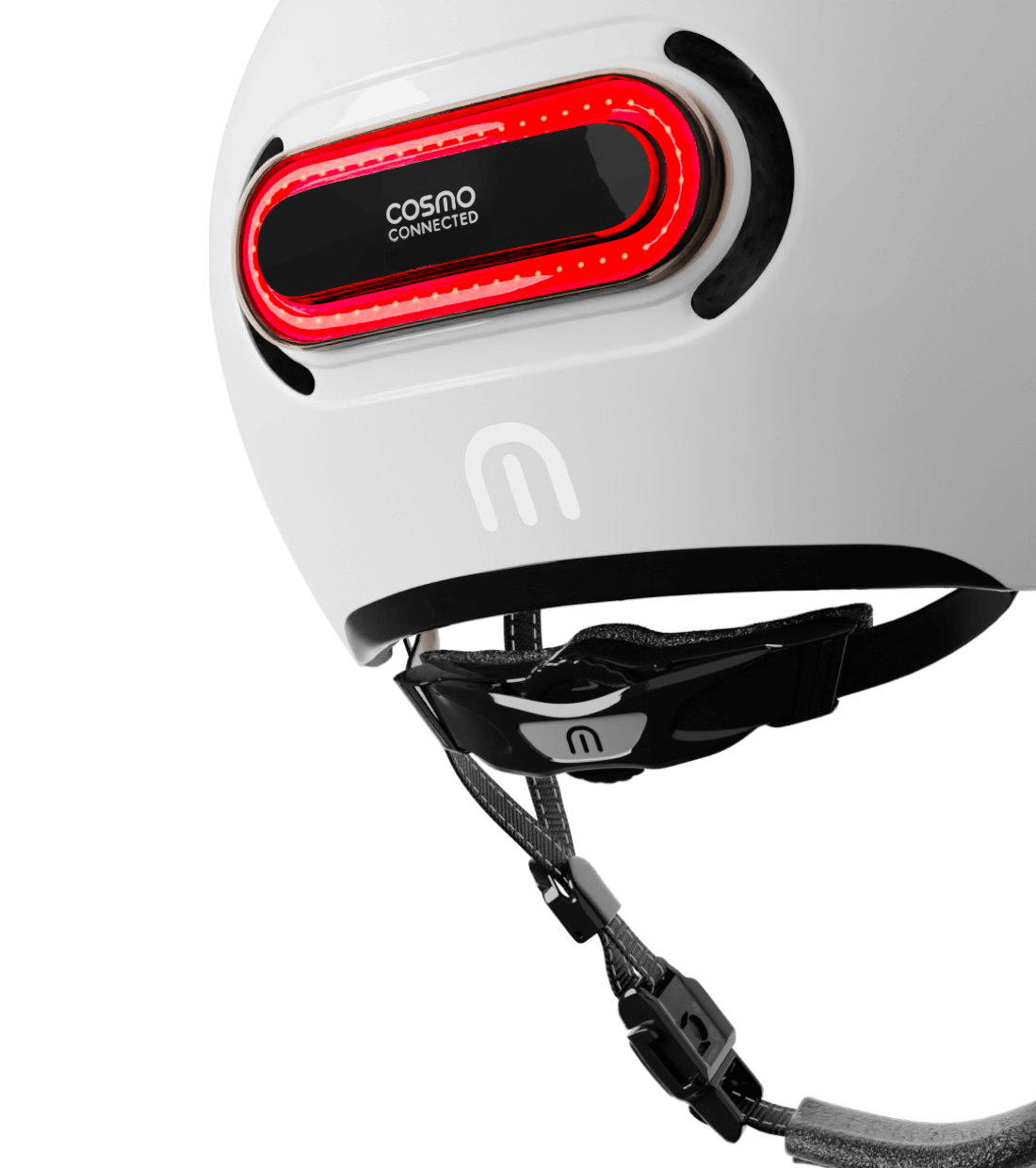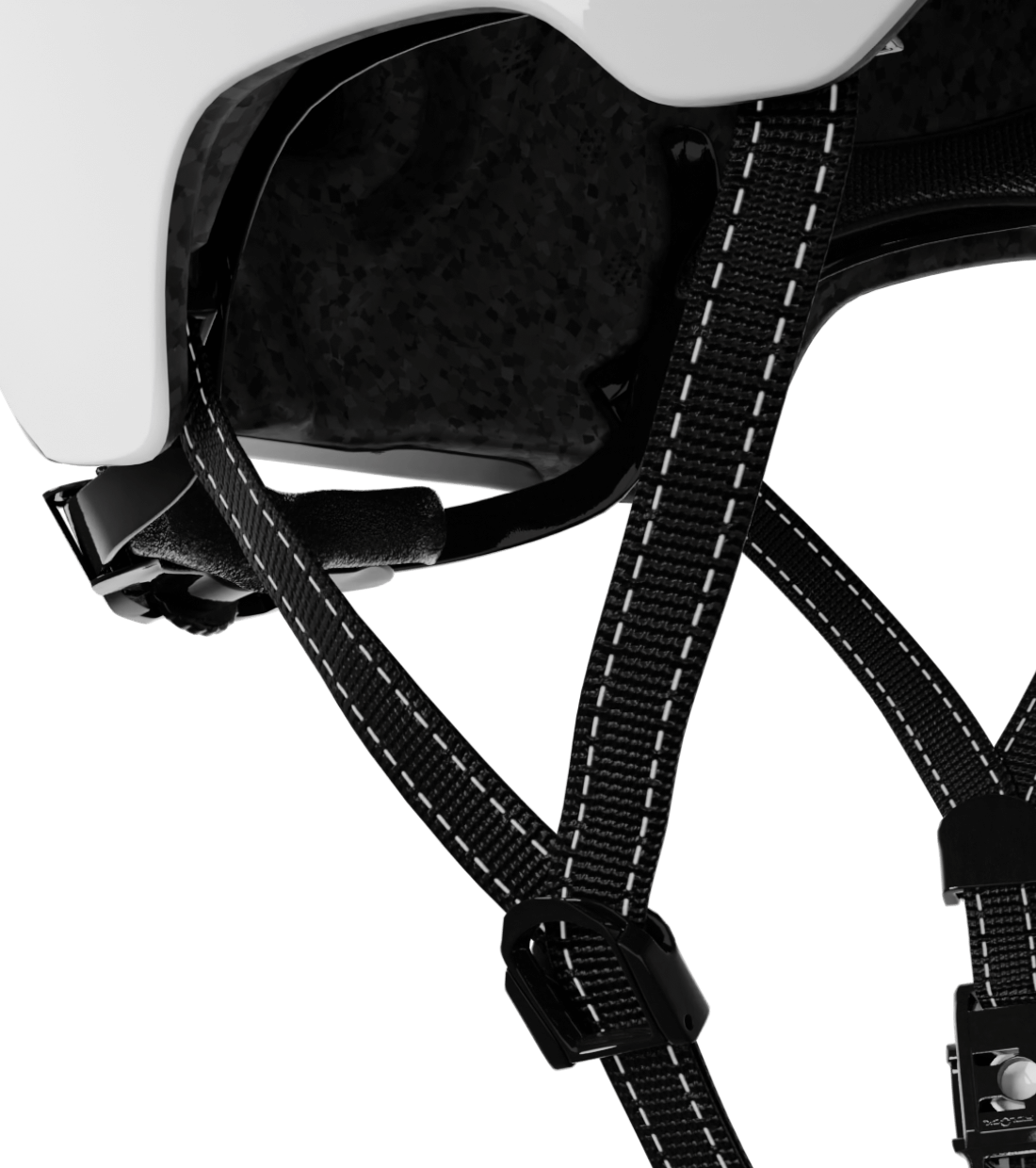 Cosmo Fusion
A neatly desi
gned urban helmet. A smart tail light. Real-time ride sharing. Style meets safety.
01
Pay in
3 interest-free instalments


03
2 year warranty
15-day return policy
05
Customer Service
Phone & email
| | |
| --- | --- |
| Protection | Mousse EPS et coque polycarbonate |
| Revêtement | Mousse démontable et lavable |
| Visière | Visière relevable fumée catégorie 1 |
| Tour de tête réglable | Serrage rotatif rapide (55 à 60cm) |
| Eclairage Cosmo Ride | 96 leds visibles à 400m |
| Autonomie | Jusqu'à 35h |
| Télécommande | Bluetooth 4.2 Low Energy |
| Eclairage passif | Réflécteurs sangles et casque |
| Ventilations | 8 |
| Poids avec Cosmo Ride | 452g |
The design of the helmet is suitable for all heads. The rotary adjustment at the back allows for a firm and comfortable fit. If required, a thicker replacement foam is supplied with the helmet.
The Limited Edition range has a unique design with shiny metal colors. For these two models, you can complete your basket with ear muffs for winter, also available on the site.
This is a system that allows the two buckles to be attached with one hand, without pinching when closing. The strap is then securely fastened, yet easy to unfasten again with one hand.
déçue
Les cache-oreilles ne tiennent pas et l'éclairage est compliqué à manipuler, vu le prix du casque, c'est vraiment dommage. Par ailleurs, je n'arrive pas à me reconnecter à mon compte donc impossible d'apairer ma lumière.
Trop facile à installer et à utiliser;)
Avec ce casque, me voici désormais en pleine sécurité et connecté avec mes proches ;))
Bon Produit mais Ergonomie perfectible...
4 sur 5 et non le max pourquoi : le cosmo monté sur le casque fusion c'est juste compliqué de mettre sur ON le cosmo..bouton petit, très mal positionné, et dur à activer...bref on y arrive en tenant d'une main le cosmo de l'exterieur du casque pour que le cosmo ne se déclipse pas pendant que de l'autre main, on appuie fort sur le bouton ON/OFF du petit doigt, de l'intérieur du casque... Alors que de la télécommande guidon, on peut facilement éteindre le cosmo mais aucune possibilité de l'allumer de la télécommande...Vraiment dommage !..Et ce serait bien que la pile bouton de la télécommande ne soit pas insérée dans la télécommande car elle était totalement déchargée... J'ai dû en acheter une autre pour faire ma synchro telecommande-cosmo-casque.. A ce prix on aurait apprécié la pile sous blister et livrée non montée dans la télécommande.. A part cela c'est de la top qualité. Clignotants super. Feu stop qui s'enclenchent avec 0.5 sec de retard seulement, par rapport au freinage.. Cela marche meme quand l'app est éteinte..bluffant.. Visière casque et casque top qualité... En résumé, on aimerait une ergonomie plus travaillée mais je recommande le produit ;)
Rapide et efficace
Un service après vente très réactif . Merci beaucoup
Casque COSMO fusion
Le top du top Securite et confort