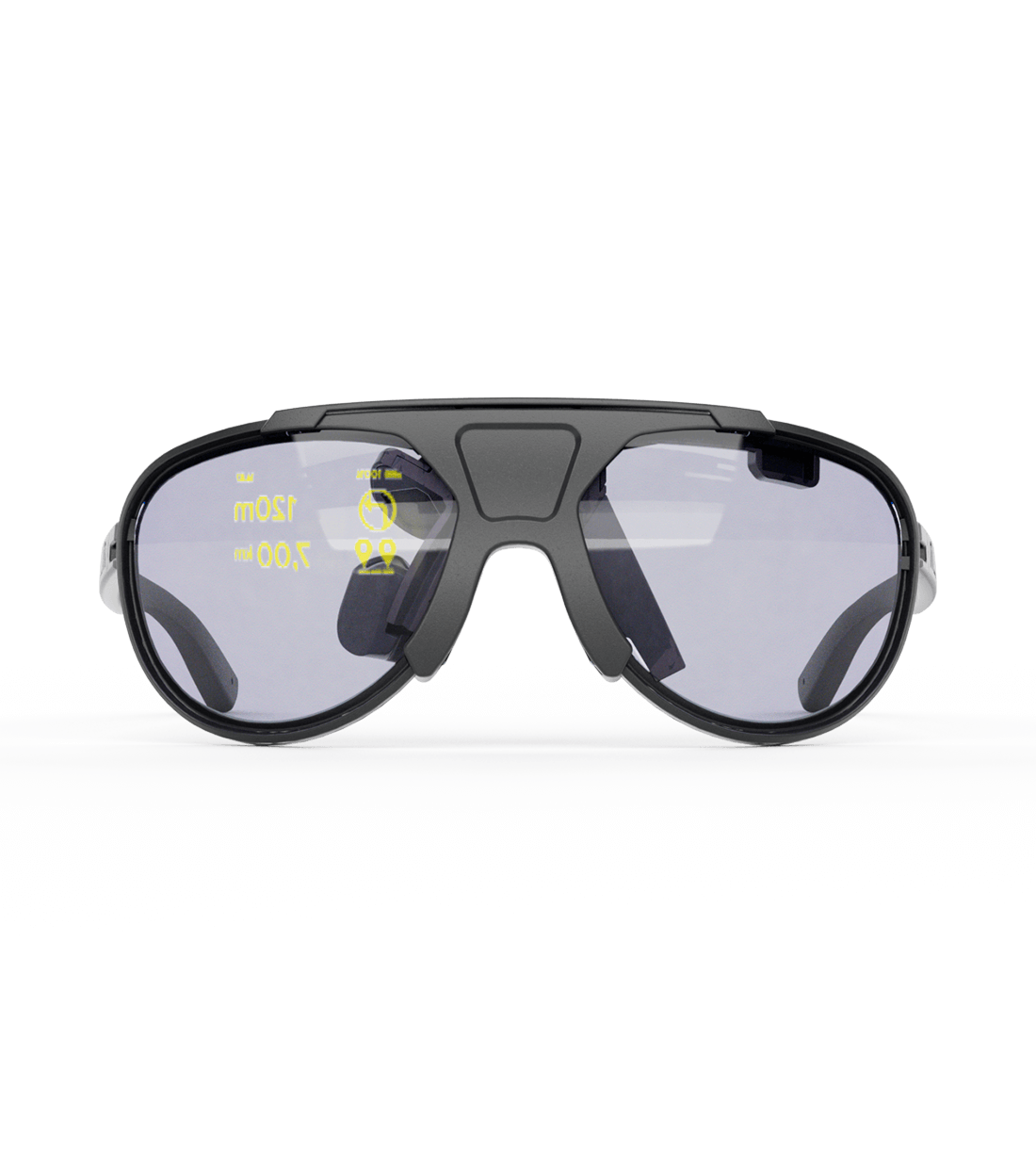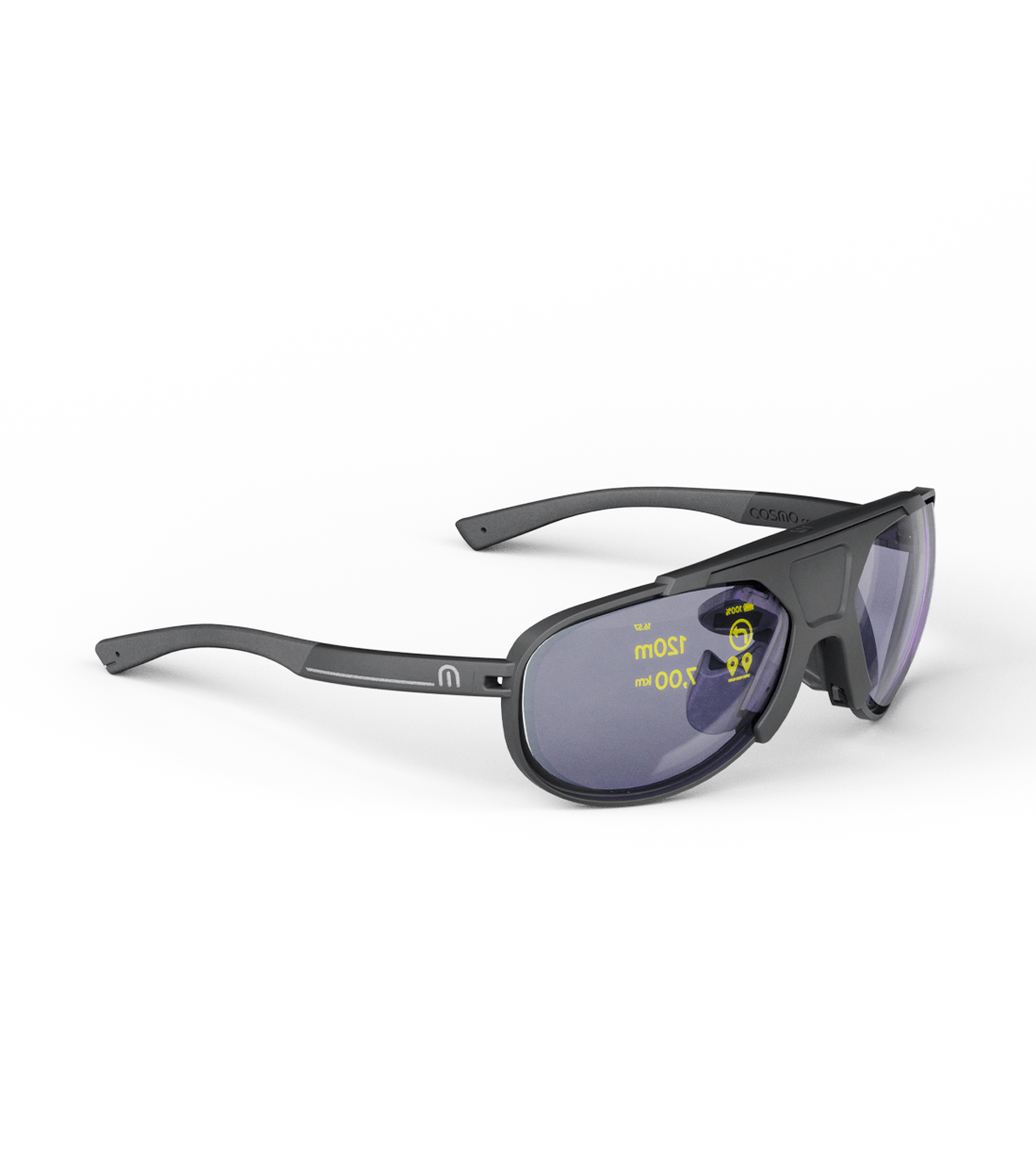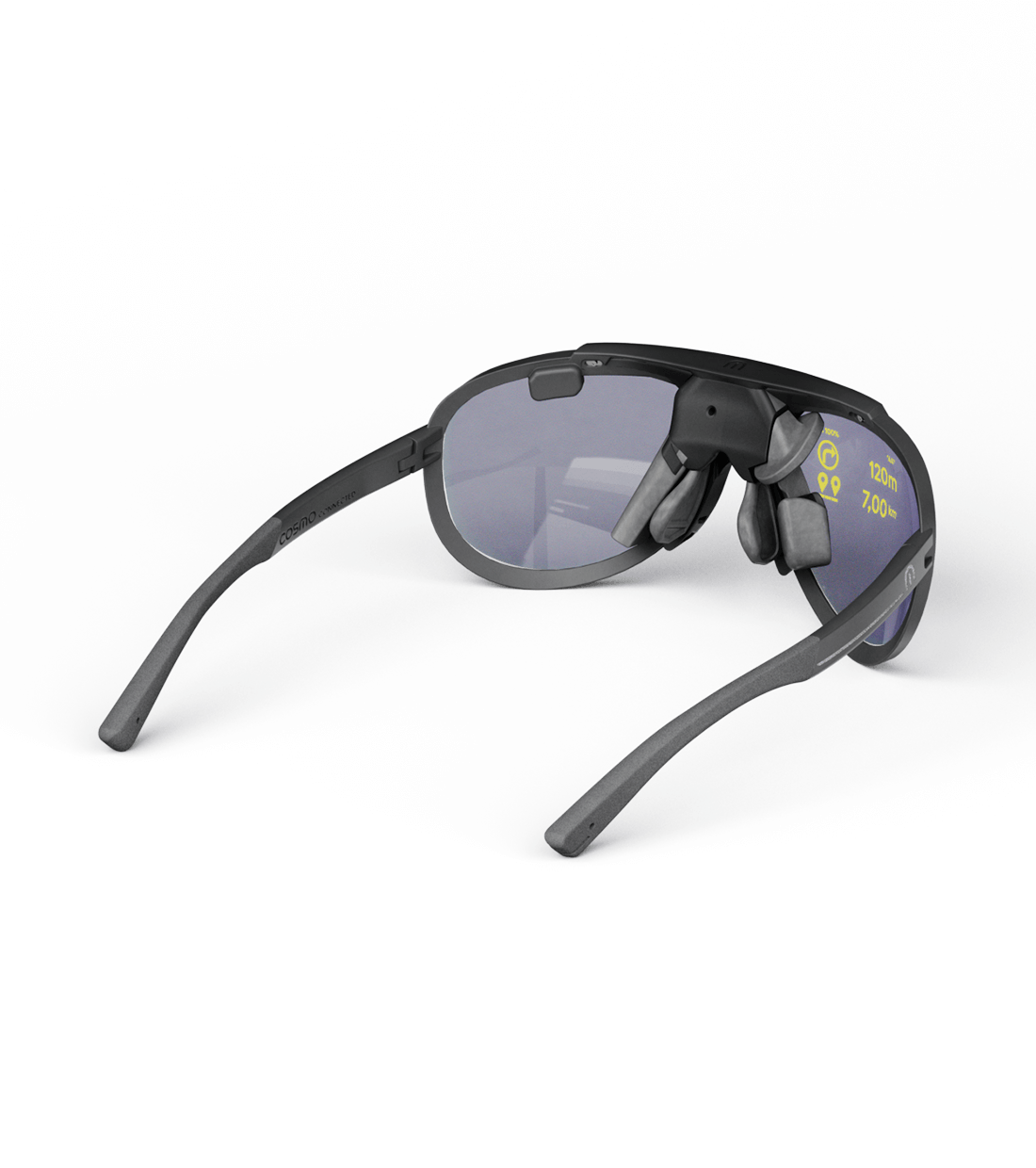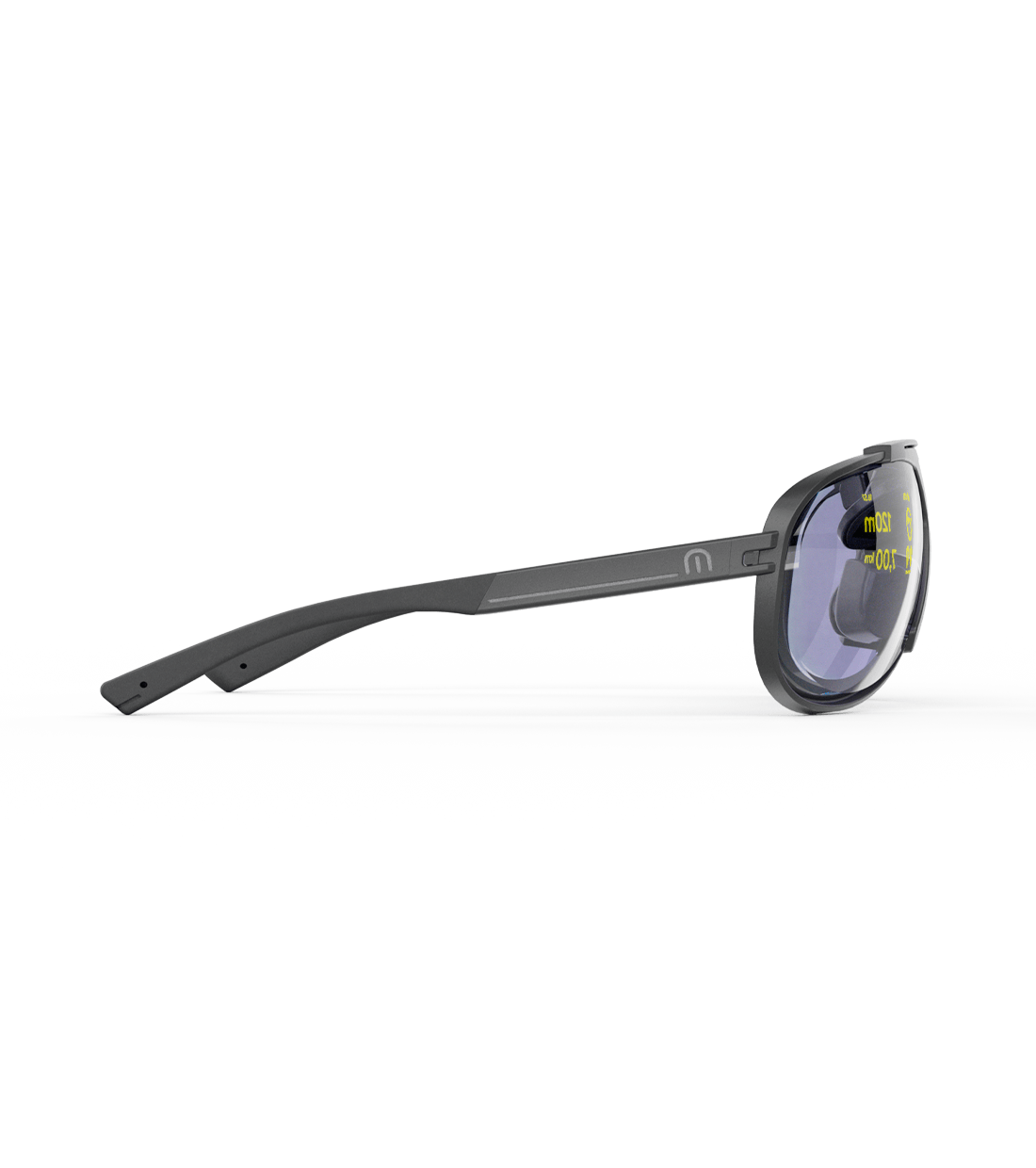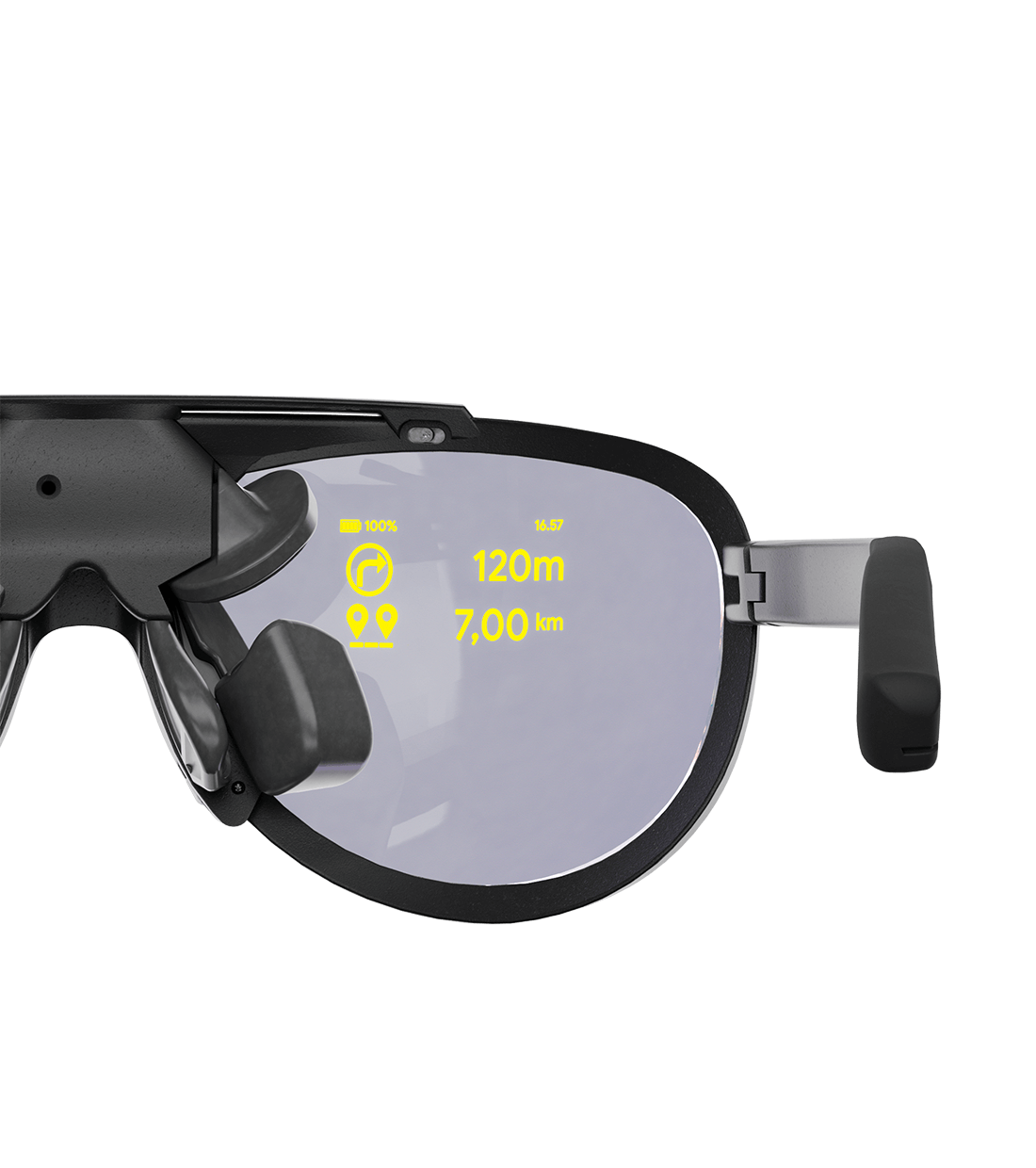 Cosmo Vision
Connected glasses with head-up display: GPS guidance and performance tracking. The best of automotive technology, available to cyclists.
01
Pay in
3 interest-free instalments


03
2 year warranty
15-day return policy
05
Customer Service
Phone & email
What you get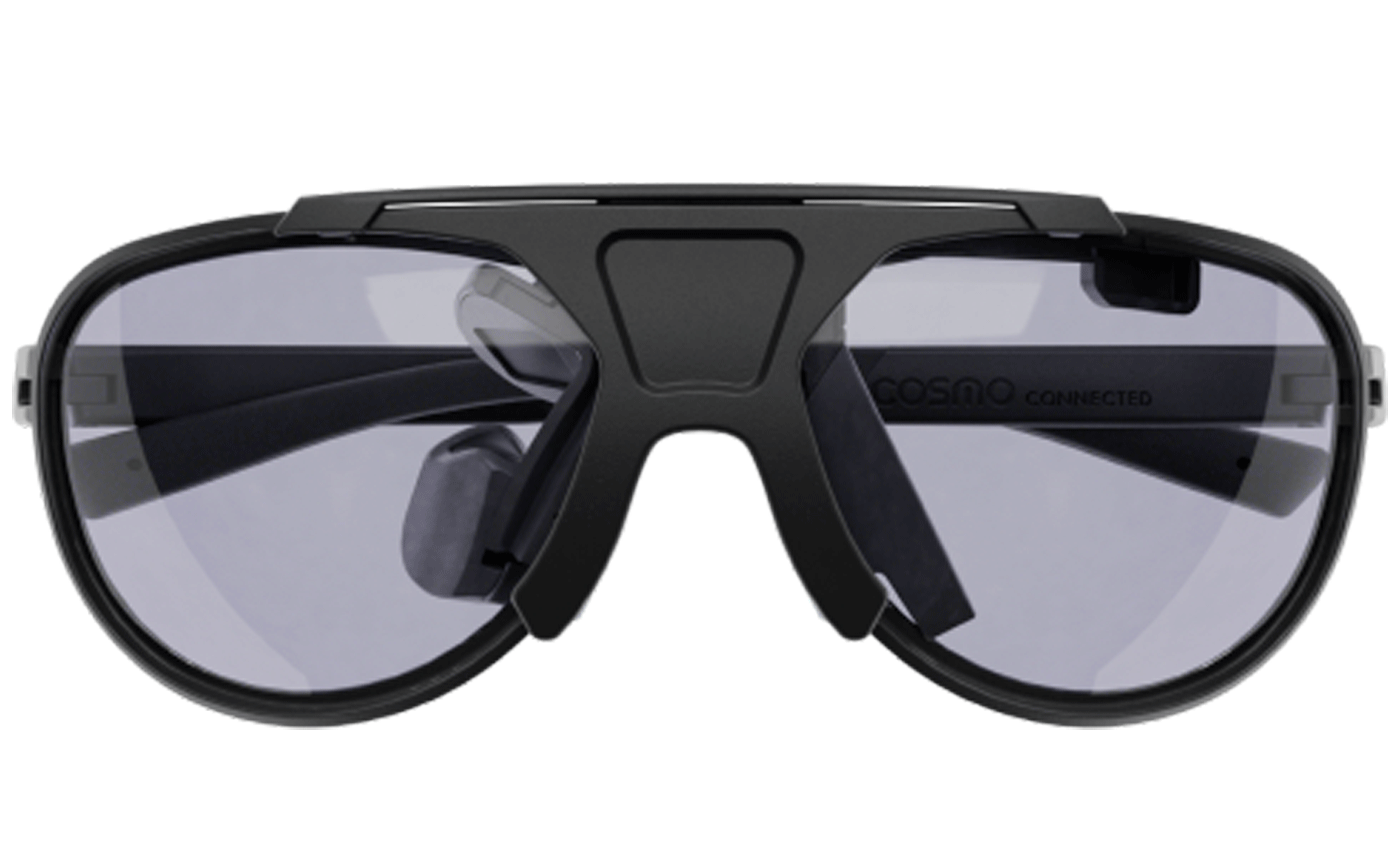 Lunettes avec microprojecteur AR
| | |
| --- | --- |
| Connection smartphone | Bluetooteh 4.2 Low Energy |
| Battery | 12h |
| Charging time | 3h |
| Charging port | Micro-usb cable |
| AR see-through display | Activelook® technology |
| Image projection | Right glass |
| Glasses | Photochromic (Cat 1-3) Blue mirror |
| Mounting | Base 8 |
| Manufacturing | France |
| Certifications | CE |
| Warranty | 2 years |
The glasses communicate via Bluetooth with the Cosmo application, which sends it the data to be viewed. A micro-projector displays the information transparently on the right lens, in the upper part of the field of view.



The photochromic lenses tint in the sun, and the brightness sensor adjusts the intensity of the display, ensuring optimal contrast in all conditions.



The micro-USB port on the nose allows the glasses to be fully charged in about three hours, for a battery life of 12 hours.
It is a see-through display technology developed by the Grenoble startup Microoled. It combines electronics, firmware, optics, lens and a micro OLED display. A design that allows a high brightness HUD display in a compact design, light weight and unprecedented autonomy.
Vous avez la possibilité d'afficher :

- vos instructions de navigation lors d'un itinéraire (guidage GPS gauche - droite)

- la distance parcourue ou restante

- le temps écoulé ou restant

- votre vitesse instantanée ou moyenne

- le retour des feux Cosmo Ride (clignotants, feu de détresse, feu de position)

Nous viendrons enrichir la liste de données disponibles au fur et à mesure.
Fais presque son taf
Je l'utilise depuis longtemps , mais seulement pour la vitesse.
Il est impossible de stocker des adresses et le logiciel de GPS est une horreur
Il serait bien de pouvoir utiliser Waze ou maps